Posted on
By Mark Meissner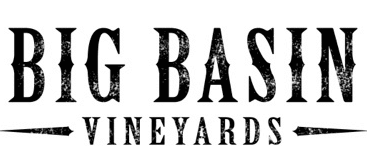 EXPRESSIONS OF A MAJESTIC PLACE....
California's Santa Cruz Mountains.
Winemaker Bradley Brown was drawn to California post college for the natural beauty of the Sierras where he climbed, backpacked, and skied. He gradually made his way south of the San Francisco Bay Area to Santa Cruz - home to California's original surf & skate culture. But Brad was drawn not just to the beaches, but the local mountain ranges, where he planted his first vineyard in 2000, and then three years later built a local winery using redwoods sustainably harvested from the forest which extends to the Big Basin state park. Today, it's one of the most coveted labels from the Santa Cruz AVA.
More on their story and a brilliant video of the estate 
here
....
Now onto tomorrow's tasting!
Live Conversation with
Winemaker
BRADLEY BROWN
of Big Basin Vineyards
ZOOM Tasting Saturday, Feb 20th@ 5pm
Reserve your Tasting Kit or Bottle Set Today!
SURF'S UP!
Join us for a zoom-based happy hour and winter wine tasting this SATURDAY evening Feb 20th with the winemaker Bradley Brown of cult label BIG BASIN Vineyards from California's Santa Cruz Mountains AVA! We'll be tasting and zooming with Brad and surfin' up some righteous wines. It'll be killer dudes!
The tasting starts at 5pm with FIVE brilliant wines made by Brad, showcasing the wines of the Santa Cruz Mountains AVA.
We will be tasting a lineup of Chard, Pinot and Syrah - five wines in all.
Bradley is the founder, vineyard manager, and guide, uncompromising in his commitment to producing authentic and compelling wines, farming organically, and working with the best vineyard sites throughout the Santa Cruz and Gabilan Mountains.
Bradley was drawn to California post college for the natural beauty of the Sierras where he climbed, backpacked, and skied. He gradually made his way down the peninsula to Portola Valley and eventually to Boulder Creek in the heart of the Santa Cruz Mountains.
We've had the pleasure of hosting Brad and the BIG BASIN wines over the last decade at a number of great in-store events and dinner, so we're thrilled to bring you this LIVE zoom tasting.
You will have the opportunity to taste these small production wines that have been exclusively selected by Petit Philippe:
• 2016 Big Basin Coastview Chardonnay, Gabilan Mountains
(only 360cs produced)
• 2016 Big Basin Lester Family Vineyard Pinot, Santa Cruz Mountains
(only 415cs produced)
• 2016 Big Basin Coastview Pinot Noir, Gabilan Mountains
(only 335cs produced)
• 2014 Big Basin Gabilan Mountains GSM, Gabilan Mountains
(only 410cs produced)
• 2015 Big Basin Rattlesnake Rock Syrah, Santa Cruz Mountains
(only 230cs produced).
There are a maximum of 8 kits available now at this price and it's first-come, first served!
Here's how you can PARTICIPATE:
* You can purchase the flight kit @ $49 (which includes all four wines in 5 ounce bottles.
DUE TO THE SCARCITY OF WINES (based upon the fact that we could only FedEx a 6 pack of each of the wines into NC due to supply chain constraints), we are unable to offer full bottle sets for this ZOOM tasting. We WILL however have wines available for ordering and fulfillment by the end of February (following the event). Thanks for understanding.
TO RSVP by pre-purchasing your kit, please CALL 704-332-9910. Reservations will be taking on a first-come, first-served basis.
As always, our Zoom tasting events are carefully planned and presented, with the paramount goal of bringing you only the best and brightest winemakers to further your passionate wine journey - THAT is why we do these tasting events!
Zoom login information will be provided with your confirmed reservation via email.
The wine tasting 'kits' will be available this Friday and Sat 11-5pm.
We're also offering:
Our 20 Degrees Chocolate pairing with the wines, that's an easy $15 delicious way to round out this Zoom event, just ask.
Our Orrman's cheese package @$37, just ask.
Be well & stay safe, and keep on surfin' !
Mark
BIG BASIN Vineyards
ZOOM Tasting & Online Visit with the winemaker Bradley Brown
LIVE SATURDAY @5pm via ZOOM
Here is the lineup:
Big Basin Vineyards "Coastview" Chardonnay 2016 - $44
Big Basin Vineyards "Coastview" Pinot Noir 2016 - $62
Big Basin Vineyards "Lester" Pinot Noir 2016 - $62
Big Basin Vineyards "Galiban" GSM 2014 - $39
Big Basin Vineyards "Rattlesnake" Syrah 2015 - $55
 

Big Basin Vineyards "Coastview" Chardonnay 2016 - $44 retail

 

Wine Notes: This vintage of Coastview Vineyard Chardonnay is a beautiful lens into the decomposed granite/quartzite and limestone soils of this mountain top vineyard. The color is a brilliant pale straw. The nose is delicate and haunting with notes of citrus, (lemon zest, Meyer lemon skin) and floral notes. And then there is an underlying thread of crushed rocks. The mid palate of this wine rocks, literally and figuratively. Crisp acidity carries the dense structure of this wine across the palate and finishes long with sustained creamy, and fresh lemony, notes. We strive to keep new oak well in the background through choice of barrels, toast and limited percentage we use each vintage, and in this vintage we happily achieved a very transparent result with little to no discernible oak influence. One doesn't always think of aging white wines. However, this is exactly the sort of white wine that will likely benefit from extended aging. The freshness and acidity will keep it alive while it gains depth and complexity. "The 2018 Chardonnay Coastview Vineyard is a gorgeous wine. Bright, translucent and finely cut, the 2018 sizzles with energy. Crushed rocks, mint, white pepper, lemon oil and chalk give the 2018 its chiseled personality, but there is also plenty of palate weight to balance things out. This is a terrific showing from Big Basin and proprietor Bradley Brown." 94 points- Antonio Galloni, Vinous.

 
 

Big Basin Vineyards "Coastview" Pinot Noir 2016 - $62 retail

 

Wine Notes: Crushed rocks, violets, mulberries, this cornucopia on the nose is reminiscent of the vintage, but with more expressiveness. Our biggest change in our winemaking regime in 2018 was the addition of a basket press for our red wines. I had serious conversations with several highly respected winemakers where universally they extolled the virtues of the basket press. The part that sticks with me is that they felt there was greater purity of expression. After tasting our 2018s, and honestly, this needed to happen with wines in bottle, I have witnessed a clear thread that binds them together - purity of expression. It is akin to pulling the wool out of ones ears, or getting the focus right on a pair of binoculars. In these young wines there is a purity of expression, a purity of fruit, a clarity and lifting of a haze that seems to have previously obscured these same wines. Over time with bottle aging, it may be that this difference in expression diminishes, but in these young wines it is vivid and present in every sip. Time will tell how differently they may express with age, but if the present is any guide, that basket press was the best investment we have made in years. 93 Points- Antonio Galloni, Vinous

 
 

Big Basin Vineyards "Lester" Pinot Noir 2016 - $62 retail

 

Wine Notes: 2017 is another classic vintage of the Lester Family Vineyard Pinot Noir. High toned aromatics with hints of rose petals, baking spices, and pomegranates linger on the nose. On the palate, the aromatics are echoing the nose with a backbone of sappy red fruit. The wine is already showing nice body while vibrant acidity caries a long finish. The textural qualities of Pinot Noir are often the ones that most attract me to it with a voluptuousness that carries what might be delicate and feminine fruit. This Lester fits that mold and I would expect it to continue to soften and gain greater depth over time. As with our other Pinot Noir wines, the Lester will continue to improve with time in bottle. The 2017 is delicious now and should improve over the next three to five years.

 
 

Big Basin Vineyards "Galiban" GSM 2014 - $39 retail

 

Wine Notes: Our classic blend with Grenache taking center stage, but with the other varietals present in a sizable way - Grenache (45%), Syrah (30%), and Mourvedre (25%). The fruit is sourced entirely from the calcareous, limestone and granitic/quartzite soils of the Gabilan mountains. This was the first vintage of this wine where we used a 240 gallon concrete tank to age a substantial portion of the Grenache. The remained wine was aged in neutral barrels as we do not want any new oak to get in the way of the purity of this fruit.

 

The nose is a deep and rich melange of black and red fruits, kirch, cigar box and crushed rocks. On the palate, this is one of the most explosively fruit driven GSMs we have produced. It even brings to mind the powerful fruit that defined the Paderewski Vineyard GSM in pure calcareous shale hills of Paso Robles. And here too we have grapes grown in calcareous shale plus granite and limestone - all conducive to producing high acid and full on expressions of fruit. Just starting to become approachable now, we would expect this wine to continue developing deeper fruit notes and great texture with a few more years in bottle.

 
 

Big Basin Vineyards "Rattlesnake" Syrah 2015 - $55 retail

 

Wine Notes: As the vines in the Rattlesnake Rock block get older, they seem to be producing darker and more brooding expressions of Syrah. We aged this wine exclusively in used 300 liter hogs heads French oak barrels. We are finding that we prefer little to no new oak with Syrah so that the purity of fruit is most emphatically expressed. We also upped the percentage of whole clusters used in the fermentations which lifts the aromatic profile while adding some structure to the wine.

 

We have found that Rattlesnake Rock Syrah takes longer than some of our other wines to unveil itself in bottle. Where 62 Terraces is savory with dark fruit, Rattlesnake Rock is spicy and floral with more abundant fruit present on the palate. it is intense and tightly wound with a big mid palate impact that finishes long. As is usually the case, Rattlesnake Rock needs time to unwind. With 24 hours of air, savory spice and roasted game notes emerge. And with air, it does begin to unwind on the palate, with intense plum, and wild berry flavors mingling with the savory spice. The finish sails on long after one swallows and begs one to take another sip. We would expect this wine to really start showing it's true colors with three plus years of bottle age, and it should age gracefully for another 10-20 years after that.