Posted on
By Mark Meissner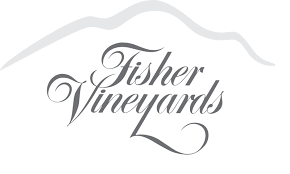 SPECIAL EVENT - Thursday, February 24th 6-7pm
RSVP
 for an in-store event OR get your take-home tasting kit!
NEXT THURSDAY, FEB 24TH we bring you a special in-store tasting streamed LIVE with Cameron Fisher of Fisher Vineyards.
The tastings will be available for you in two ways:
~> 
Reserve
 a seat (limited) for an IN-STORE experience; OR
~> 
Reserve
 a tasting kit for an IN-HOME experience (for two ppl).
This vintner visit is an opportunity to taste and interact with the family's current generation of winemaking from the west side of Napa's Spring Mountain appellation.
It's a study in the wine country's mountain & valley fruit
FIVE expressive, boutique wines from the Fisher Vineyards
Varietal views from both Napa Valley and Sonoma County
$39 flight (in-store per person) or $59 tasting kit for two (take-home)
JOIN US!
And note.... the winery charges $250 for their in-home zoom 187ml tasting...
Join us while the zooms last.... they are coming to an end soon. Yup.
Your choice: joining us in-store, or pickup the take-away kit!
More details - read on for ticket info and the primer on FISHER Vineyards.
FISHER VINEYARDS
Hosted with Cameron Fisher
THURSDAY Feb 24th 6-7pm
$39/PP in-store tasting OR
$59/Kit-for-two PPL takeaway tasting kit
Cameron is the youngest and final member of the family to join Fisher Vineyards. After graduating from Colby College with a BA in English, Cameron moved to San Francisco where she worked for Outside Magazine. It wasn't long, however, before the wine industry called her name!
The Fisher history dates back to Europe where the family manufactured horse drawn carriages. The family immigrated from Europe to Norwalk, Ohio ultimately continuing to manufacture horse-drawn carriages. Albert Fisher moved to Detroit in 1885 from Ohio where he met Henry Ford, and remarkably built the first body for Ford! Brothers Fred and Charles Fisher (Albert's nephews) began Fisher Body Co (around the same time - 1908) – supplying chassis and auto bodies to some of the early makers, such as Cadillac, Buick and Oldsmobile. For historical perspective, they formed their company merely 3 months before General Motors Corp. The two brothers later brought in the rest of their siblings to help with company operations – a total of 7 Fisher brothers (referred to as the 'fabulous fishers').
An important American automobile pioneer, Charles Fisher (is in the Automotive Hall of Fame) was Fisher Vineyards founder, Fred Fisher's grandfather. He and his family left a remarkable and significant amount of heritage in the Detroit region including at least 8 different Fisher Body Plants in both Detroit and in Flint, a section of the 75 Freeway named Fisher Freeway, several parking garages, 5 still standing historical mansions, and the sizable/historic Fisher Building (housing the Fisher Theatre), among other named locations.
60% of Fisher Body Co was sold to General Motors in 1919 and the rest of the company was sold in 1926 at which point they became a division of General Motors. All cars from that time until the mid 1990s produced by General Motors included a small plaque on the door sill below the drivers side door that read, "Body by Fisher". It's an incredible American success story and the legacy of the Fisher family continues to this day.
Fisher Vineyards is one of the rare family owned wineries with separate physical wineries in both Sonoma County and the Napa Valley.
Mountain Estate Santa Rosa Vineyard:
Fred Fisher (from Detroit) and his sister discovered this site (ranging in elevation from about 1200 to 1500 feet above sea level), a very short drive from Rincon Valley in Santa Rosa in the western hills of the Mayacamas mountains; they purchased the property in 1973. The family were already friends with the McCrea's, the founders of Stony Hill Vineyard – also in the Mayacamas mountains and were somewhat familiar with the region before their purchase.
The family cleared out a portion of land and planted 20 acres of vines in 1973/1974 – one section is now referred to as the Wedding Block – appropriately named because this is next to the Wedding Garden where Fred and Juelle were married in the summer of 1975.
Wood from trees removed when the land was cleared for vines was milled on site into lumber and used to build the original winery in 1978 – designed by architect William Turnbull – who also was responsible for the design of the original winery at Cakebread Cellars. The first harvest in this winery was in 1979.
Fred and Juelle initially wanted to grow and sell grapes and had not planned on producing their own wine. Fred attended UC Davis to learn more about winemaking and grape growing – in 1977 he interned with winemaker Philip Togni while Philip was still working at Cuvaison. Over the years the family has worked with a number of consulting or winemakers including Chuck Ortman, Max Gasiewiez, Paul Hobbs, Mia Klein and Aaron Pott.
While the family made some home wine from this property and from their Calistoga property (which was already planted) for several years in the mid to late 1970s, their first commercial vintage bottled and released under Fisher Vineyards was a Napa-Sonoma Cabernet Sauvignon (with fruit from both their Sonoma and Napa properties) and a Napa-Sonoma Chardonnay from 1979. The debut vintage of what has become arguably their flagship wines, the Coach Insignia – both Chardonnay and Cabernet Sauvignon was in 1984. While in the past the family has purchased small amounts of non-estate grapes – presently all wines are made from estate fruit and no grapes are sold to other wineries.
Today Fred and Juelle's three children have all returned to the family business; Whitney oversees the management of the vineyards on both properties (working with an in-house vineyard crew) and also serves as winemaker along with their head winemaker, Rob is the General Manager and Cameron oversees the sales and marketing for the business.
Calistoga Winery & Vineyard:
The family purchased their Calistoga property in 1975 – at the time it was planted to a number of varieties including Petite Sirah and Burger. The property is 70 acres of which about 50 acres are currently planted to Bordeaux red varieties; the site spans both sides of the Silverado Trail with the majority of the property west of the highway.
I would describe their wines as honest, exacting, generous and true to the spirit of dedication which has driven this multi-generational jewel of the Fisher legacy.
I'm very pleased and honored to be pouring FIVE brilliant wines from both the Fisher estate and their newest endeavor 'Unity' which represents exceptional value from this coveted wine property focused on both high-expression NAPA and brilliant SONOMA varieties:
* 2019 FISHER 'Mountain Estate'
$79 retail & special pricing at the tasting
* 2016 FISHER 'UNITY'
$49 retail & special pricing at the tasting
* 2019 FISHER 'UNITY'
Cabernet Sauvignon, Napa/Sonoma County
$45 retail & special pricing at the tasting
* 2015 FISHER 'Mountain Estate'
Cabernet Sauvignon, Sonoma County
$110 retail & special pricing at the tasting
* 2016 FISHER 'Coach Insignia' Estate
Cabernet Sauvignon, Napa Valley
$145 retail & special pricing at the tasting
Press on their estate wines has been 95-96 points from Galloni & Parker consistently!
DUE TO THE ANTICIPATED DEMAND FOR THIS EVENT, WE ARE ONLY TAKING ONLINE ORDERS, ON A FIRST-COME, FIRST SERVED BASIS. THANK YOU!
PARTICIPATE TWO-WAYS:
IN-STORE Tasters will experience the wines poured for you with CAMERON on the BIG screen via live telecast.
AT-HOME Tasters will experience the same wines in the comfort of your home when you pickup the small bottle tasting kit from 12 noon onward, on the day of the event. You'll then be able to connect to the tasting and interact via ZOOM.
We look forward to tasting with you.