Posted on
By Mark Meissner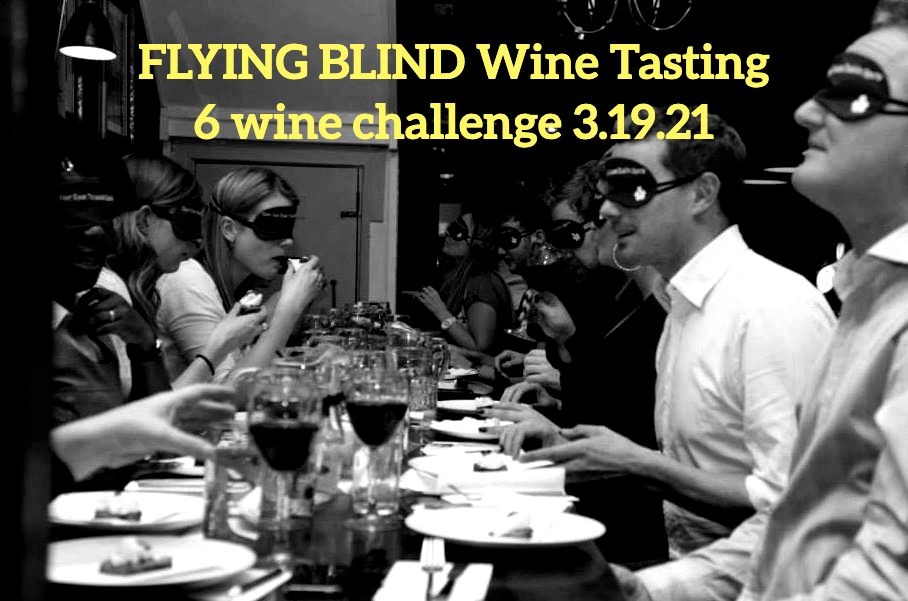 Join us FRIDAY for our first Zoom-based blind wine tasting.
After some 30+ zoom tastings since this time last year, we felt it was time to change it up from the producer and regional-focused events to something we'd normally do every quarter in the tasting room - a blind tasting challenge.
We'll be tasting 6 wines in three themed pairing challenges!
1 - the first wine duo will be a challenge to determine which is the new and old world white wine!
2 - the second wine duo will be a challenge to determine which domestic red is double the price of the other!
3 - the third wine due will be a varietal red challenge to determine which two vinifera grapes are in your glasses!
Wine prices range from mid-thirties to mid-eighties. 2 whites and 4 reds. And all the wines are brilliant examples and absolute house favorites from the new and old world.
The tasting will include an interactive session on the wines, their descriptions, challenge hints and hopefully a lot of lively debate about what's in the glass!
Kits will all be numbered and then we'll do the grand reveal across all six wines.
This 60-75 minute zoom event will be hosted by Mark Meissner of Petit Philippe and our brilliant in-house wine professionals - Alex Herndon, Naquan Groomes and Jeremie Copeland.
How 'trained' is your palate?
Are you oenophiles ready for the challenge?
Winners will be recognized AND there will be prizes... :)
There are a maximum of 50 kits available and you can participate by purchasing the flight kit @ $59! (which includes all six wines in 5 ounce bottles) - note: one kit is plenty of wine for two people.
CALL 704-332-9910 to purchase your kit. Or if you already have participated in our zoom events, and have pmt info on file, you can simply email us your reservation request. Kits will be sold on a first-come, first-served basis.
As always, our Zoom tasting events are carefully planned and presented, with the paramount goal of bringing you a truly unique experience to further your passionate wine journey - THAT is why we do these tasting events!
Zoom login information will be provided with your confirmed reservation via email.
The wine tasting 'kits' will be available this Thursday after 3pm and Friday after 11am!
We're also offering:
Our 20 Degrees Chocolate pairing with the wines, that's an easy $15 delicious way to round out this Zoom event, just ask.
Our Orrman's cheese package @$37, just ask.
Get ready for the challenge. Let's fly blind together!
Mark