Posted on
By Mark Meissner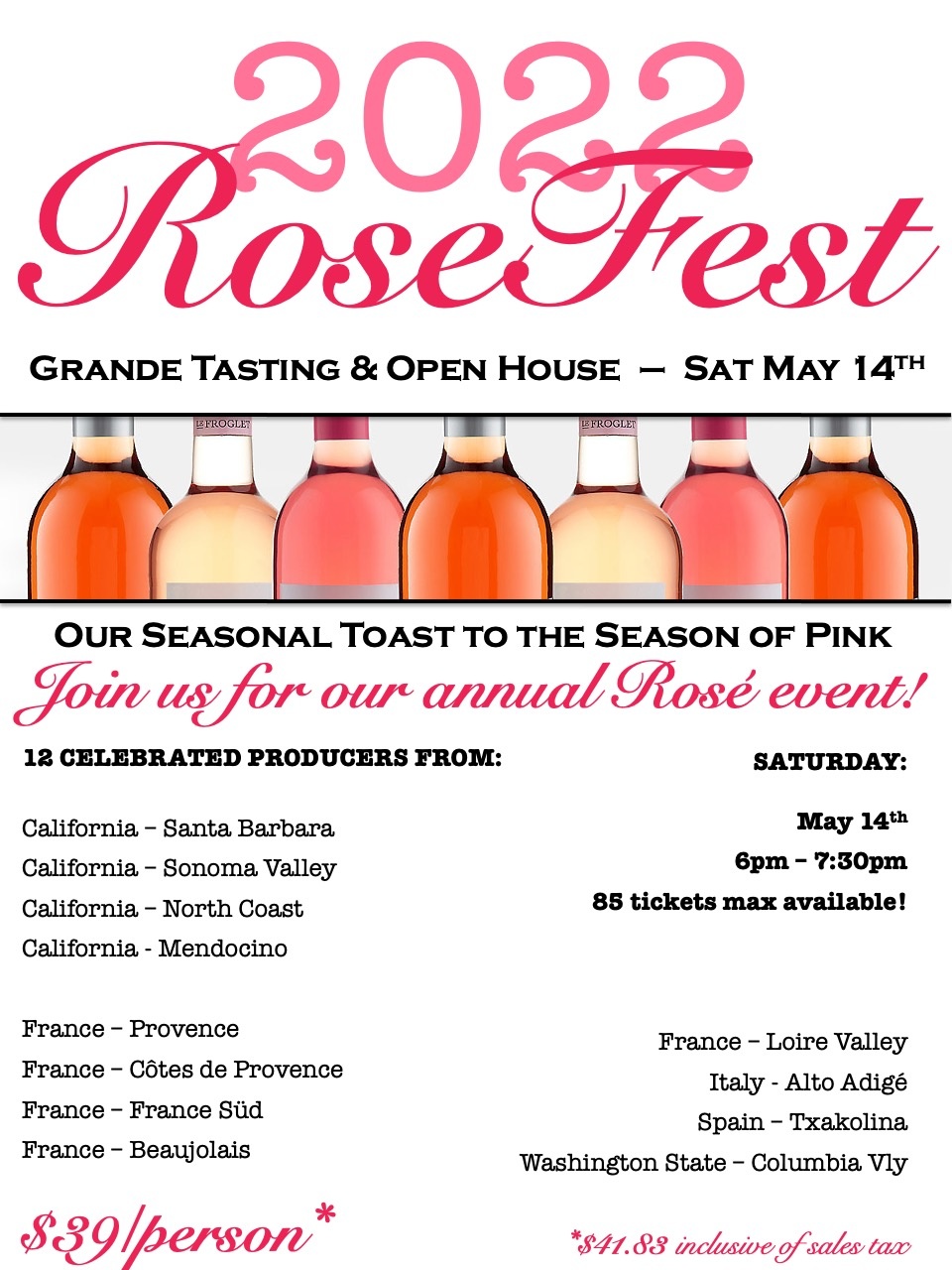 Our annual Rosé blowout is soon!
Join us for ROSÉFEST 2022.
Saturday May 14th, 6pm-7:30pm!
There are a maximum number of 85 
tickets
.
Sip and stroll inside and al-fresco!
We'll taste through the newest 2021 vintage release of Rosé from 16 boutique producers. Enjoy our favorite seasonal selections from the New and Old World and special allocated offerings and event-pricing to stock up for the summer.
Tickets for the event ARE limited and only available 
online
.
$39/pp + tax.
First-come, first served!
We look forward to seeing you!
Can't make the event this year?
ORDER THE FULL BOTTLE SET OF ROSE SELECTIONS TODAY!
OUR 2022 SEASONAL 12-PACK is available for pre-order NOW!
$299 retail (on-deal!)
Subject to availability, after May 15th
orders will be confirmed after that date....