Posted on
By Mark Meissner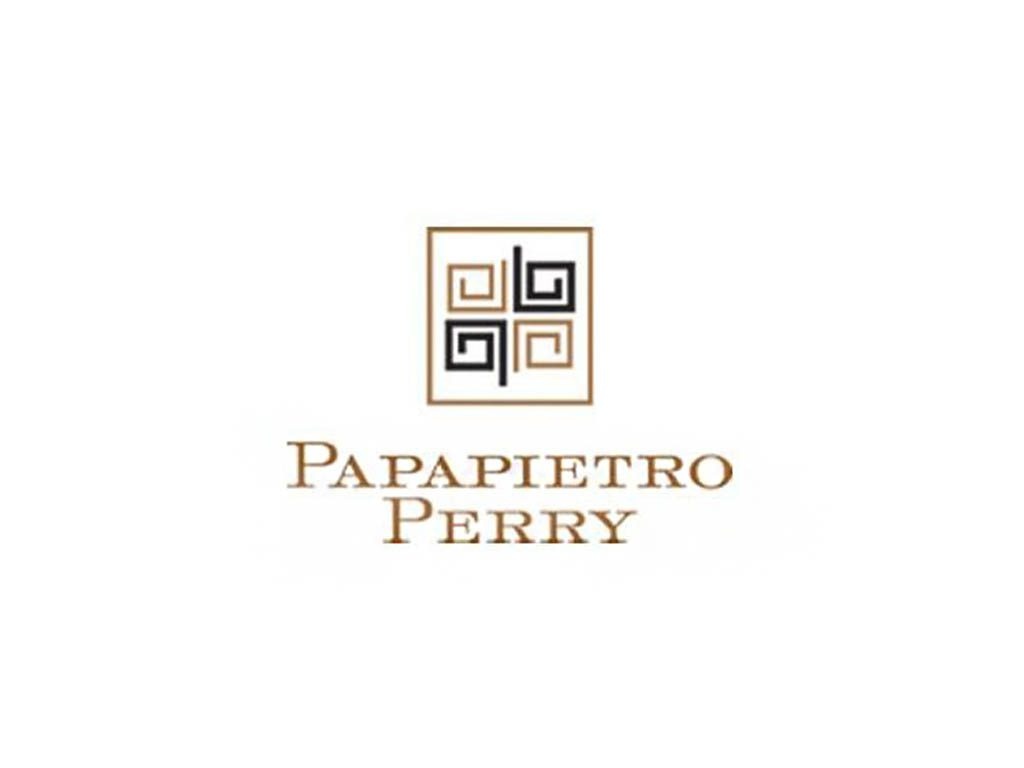 PETIT WINEMAKER DINNER
EXCLUSIVE EVENT
RUSSIAN RIVER VALLEY
BOUTIQUE FAMILY ESTATE...
JOIN US FOR AN EVENING WITH PAPAPIETRO PERRY!
 

 

Please join us for the second in our spring winemaker dinner series as we showcase the sublime wines from Russian River Valley producer PAPAPIETRO PERRY.

 

The story of Papapietro Perry Winery began in a garage with two friends, Ben Papapietro and Bruce Perry, who were bitten by the winemaking bug. They started making wine, as both of their grandfathers had, for the enjoyment of their families and friends. Like their grandfathers, they were good at it - so good, in fact, that by the 1990s they decided to produce their "garagiste" wines in commercial quantities and Papapietro Perry Winery was born.

 

When the fun-loving partners are asked today what style of wine they make, they always respond, "Great wines." They believe in a minimalist approach, sourcing grapes from the finest Pinot Noir and Zinfandel vineyards available. With the best grapes from the best vineyards, they proceed lightly, allowing the nuances of each vintage to be recognized.

 

The name Papapietro Perry is frequently found in the most respected wine industry publications. Wine Spectator named it one of the top 20 Pinot Noir producers and honored it with their Critics' Choice Award.

 

These are elegant, explosive examples of Chardonnay, Pinot Noir and Zinfandel from California's Sonoma Valley.

 

We've hosted a three great events with Papapietro Perry over the past 11 years and I'm thrilled to have them back for a very special dinner at Dressler's Metropolitan. We are honored to once again be hosting this dinner with estate proprietor, the very lovely YOLANDA PAPAPIETRO (seen above @ right).

 

For this Petit Philippe exclusive event, we'll be pouring the Peter's Chardonnay, two labels of Sonoma Coast Pinot Noir, their Anderson Valley Pinot and the Dry Creek estate Zinfandel. It's one heck of a lineup - five beautiful wines from this boutique winery.

 

We look forward to showing you just how special the wines are, as we host the winery for one evening, with a brilliant menu by Exec Chef Nick Stewart of Dressler's Metropolitan.

 

This is a private event and special vintner-hosted wine dinner. Reservations can be made by calling the store and pre-purchasing your seat.

 

PAPAPIETRO PERRY WINE DINNER

Thursday, May 26th

DRESSLER'S Metropolitan

1100 Metropolitan #125 Charlotte NC

6:30pm reception

7pm dinner call

 

We have a maximum of 35 tickets available and some tickets have already been pre-sold! Tickets are now available @ $125 per person (plus tax and 20% gratuities). This is our cost to execute this special private gathering.

 

We look forward to your response.

 

Tickets may be purchased by calling

704-332-9910.

 

Menu below and the full Papapietro Perry story is below.

 

We look forward to hearing from you!

 

Cheers,

Mark

 
WINE DINNER
MENU
THURSDAY, MAY 26th
RECEPTION @6:30pm, DINNER CALL 7PM
RECEPTION/AMUSÉ
Seared Foie Gras Charred Ginger
Brioche Toast
Blackberry Compote
2020 Papapietro Perry "Peter's Vineyard"
Russian River Chardonnay
FIRST COURSE
Louisiana Rabbit Pad Krapow Lettuce Wraps
Thai Holy Basil, Sweet Peppers
Garlic Nuoc Cham Crispy Rice Noodles, Peanuts
2020 Papapietro Perry
Sonoma Coast Pinot Noir
SECOND COURSE
Smoked Wild Boar & BBQ Lentil Hash
Crispy Sunchokes, Kumquats
Corn Pudding, Pickled Onion
2018 Papapietro Perry "Leras Vineyard"
Sonoma Coast Pinot Noir
THIRD COURSE
Braised Lamb Shank
Fresh Pappardelle Pasta
ODT Pesto, Goat Cheese Crema
2018 Papapietro Perry "Charles Vineyard"
Anderson Valley Pinot Noir
FOURTH COURSE
Wagyu Spinalas Ribeye
Green Garlic Salsa Verde, Potato Fondant
Caramelized Onion Soubise
Sour Cherry Conserva
2019 Papapietro Perry Dry Creek
Estate Zinfandel
DESSERT
20 Degrees Chocolate Truffles
Regretfully, we will make best efforts, but we cannot guarantee refunds for cancellations made within 48 hours of the dinner due to the guest count commitment to our restaurant partner who is sourcing fresh ingredients for this meal. Menu is chef-arranged/fixed. Thank you for your understanding. Don't delay joy, reserve your seat today!
More on the winery!
Wine has always been a part of Ben Papapietro's life. As a native from San Francisco of Italian descent, Ben grew up with wine as part of every family meal and gathering. His grandfather even made his own red wine blend in the basement, where Ben listened and learned. Ben's heritage and love for wine has always beckoned. The passion caught fire in his early twenties as he explored wines from around the world, but the wines that really captured Ben's interest were Burgundies from the late 1950s.
During his 37-year career with the San Francisco Newspaper Agency, Ben met future partner Bruce Perry. Through their common passions - cooking and wine - they became friends. Following the lead of the rebellious garigiste movement in Bordeaux, Ben, Bruce, and a handful of friends committed to making in their garage their own Pinot Noir to enjoy. The early wines were even mentioned favorably in the Wine Spectator and other wine publications just as the craze for quality California Pinot Noir began.
Seduced by Pinot Noir's captivating aromas and elegant nuances, Ben and Bruce volunteered to work during harvest at a friend's Sonoma County winery specializing in Pinot Noir. There they honed their craft and never looked back. Ben took a job as general manager of a winery in Sebastopol to further transition to the wine world. Ben and Bruce were also busy securing fruit from what turned out to be exceptional vineyards (Peters Vineyard and Leras Family) vineyards. But it was Bruce finding available space in 2000 to make wine at the Windsor Oaks Winery that marked the winery's arrival on the commercial scene.
In the early years the operation was more guerilla-style by design. There was no tasting room, and during harvest, the team – including Ben and Bruce – camped out in tents, RVs or vans and cooked meals under the stars. It was all about the grapes and the wine… there was no need to go home.
Winemaking Style
After almost 40 years of winemaking, Papapietro Perry firmly believes in a minimalist approach - allowing the wine to express itself and reflect the growing season through the nuances that appear from vintage to vintage. Consistency, a light-hand, and attention to every detail are the elements that shape the approach to produce award-wining wines.
All the grapes are cold-soaked for two to four days before fermenting. Also the same cultured yeast is utilized and the same type of François Frères barrels are used for 11-12 months of oak aging for the Pinot Noirs and 12-17 months the our Zinfandels.
Production is less than 8,500 cases total and is sourced from small lot single vineyard Pinot Noir, Zinfandel, and Chardonnay sites from Sonoma Coast, Russian River Valley, Dry Creek Valley, and Anderson Valley. With a newly expanded patio overlooking Dry Creek Valley, Papapietro Perry continues to offer authentic, confident, humble wines that are an extension of the founders' hospitality.