Posted on
By Mark Meissner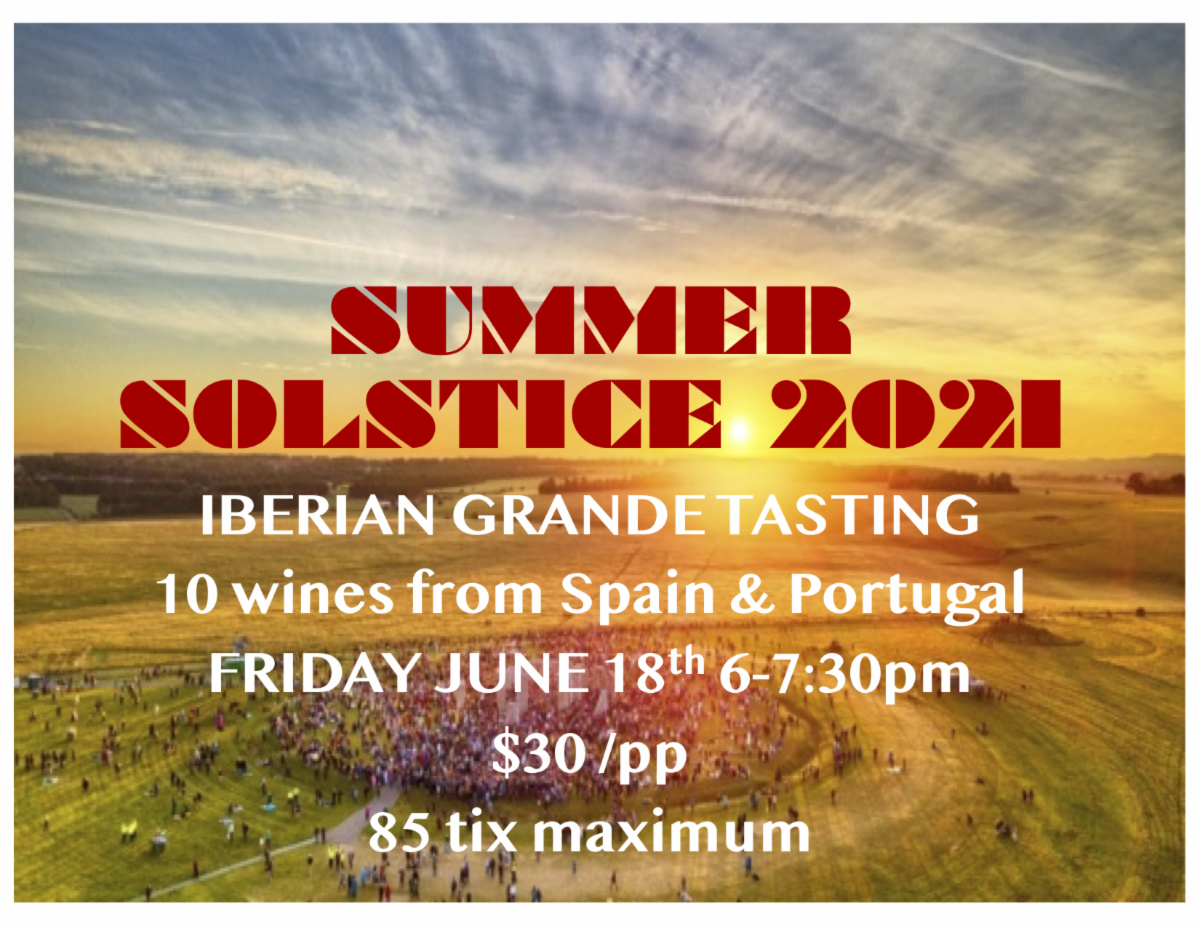 Summer Solstice is upon us.
This year we bring you a seasonal mix of brilliant summer wines from the Iberian peninsula.
5 whites and 5 reds from distinct wine appellations throughout Spain & Portugal.
Tickets are available online for $30 per person, including event fees, plus tax.
Join us for this exclusive IN PERSON tasting on Friday June 18th from 6 to 7:30pm with our exclusive Iberian importer Olé & Abrigado.
There will be a maximum of 85 tickets sold and guests can mingle and sip at multiple stations both inside and outside.
We'll taste through 10 labels from acclaimed producers in RIAS BAIXAS, TERRAS ALTAS, LISBON, LAGOA - ALGARVE, DÃO, ALENTEJANO, MONTERREI, VALDEORRAS and YECLA.
Retail bottle prices are attractive, and will range
from mid $ twenties to high $ thirties and wines will be available for in-store purchase or ordering.
Featured producers:
Forjas del Salnes
Raig de Raim
Casal Figueira Antonio
Morgado do Quintao (Branco)
Quinta de Saes Encruzado
Morgado do Quintao (Clarete)
Vinhos Fita Preta
Jose Luis Mateo
Alberto Orte (Tinto)
Alberto Orte (Elo)
First-come, first served.
85 tickets (maximum) will be sold.
We look forward to seeing & sipping with you!