Posted on
By Mark Meissner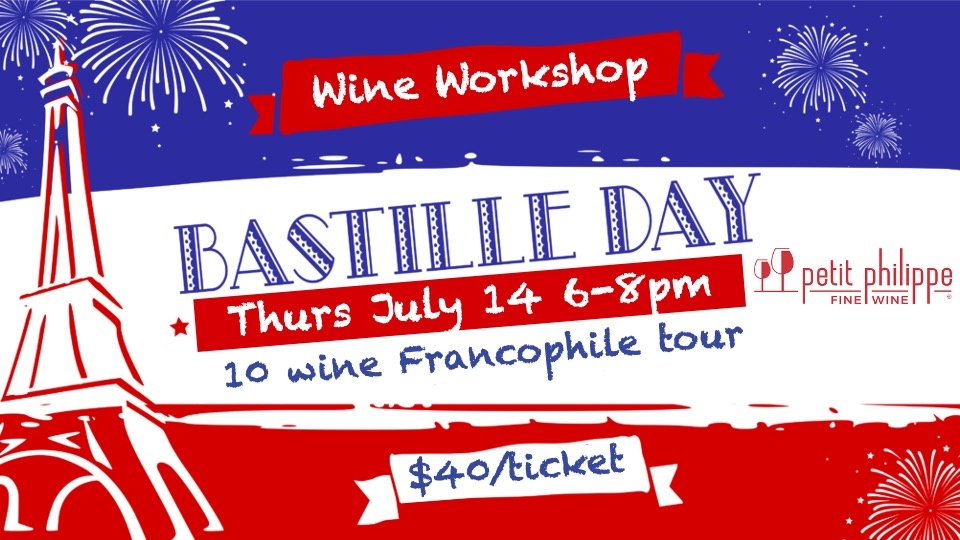 PETIT Exclusive Event - Thursday, July 14th 6-8pm
Come spend Bastille Day, Thursday July 14th
with us here at Petit Philippe from 6-8pm!
We are excited to officially invite you to our annual celebration of French Independence. This year we are hosting a fun and educational workshop as we tour and taste from the primary wine regions of France.
We will be co-hosting with Nick Demos, Advanced Sommelier and
brand liaison for one of the US's most prominent French importers: Kermit Lynch.
Join us as Nick leads us through an engaging 'wine workshop'. Think right meets left brain: a wine educational class and grand reception wrapped into one glorious evening.
We'll sip and virtually tour many of France's most renowned wine regions! Everyone will have the opportunity to ask questions, learn and imbibe.
Come celebrate this national french fête with us at PETIT PHILIPPE!
Wines from the event will also be available at special event pricing.
This will be a Francophile's delight! We look forward to seeing you.
Vive la France!