Posted on
By Mark Meissner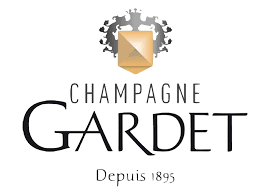 WINE DINNER
Private Dinner with Champenoise Proprietor
Christophe Prieux
Saturday July 16th
@ Fin & Fino Uptown Charlotte
CHAMPAGNE — This small Champagne house was founded in 1895 by Charles Gardet. His son, Charles, was born in that same year, 1895. Charles further developed the business, and in the 1920′s moved it to its current location in Chigny-Les-Roses, which is in the prestigious Montagne de Reims, just south of Reims. Since then, the business has been guided by family members who continue to respect their traditions and are meticulous about producing high quality wines.
The family vineyards include over 7 hectares of the Premier Cru vines near the estate in the sought-after Montagne de Reims region. Grapes are also discriminatingly bought from meticulous growers in the most prestigious areas of the Côte de Blancs and the Montagne de Reims. The family is obsessive about their fruit, because they know you cannot make great wines unless you start with great grapes.
The family's vision to quality is seen also in the amount of time it ages its wines. By law, to be a non-vintage Champagne, the wine needs to age at least 15 months. But at Champagne Gardet, even their entry-level Champagnes are aged at least 2 years. Furthermore, to be a vintage Champagne, the wine needs to age for a minimum of 3 years, according to french law. Again, Gardet exceeds this standard and ages their vintage Champagnes at least 4 years. What they sacrifice in immediate cash flow, they more than make up in quality.
There is a special stye, fragrance, maturity, and finesse that all of the Gardet Champagnes have. And it's only after years of patient work and loving care that these wines earn the right to bear the noble name of Champagne Gardet.
The City of Paris recently announced that it has chosen the Gardet Brut Tradition Champagne as the "Official Champagne of the City of Paris". It will be served at all official City of Paris functions. This is a remarkable achievement for such a small producer — all the more so since Gardet was chosen through discriminating wine press and trade tastings (not because of a paid endorsement).
I have had the distinct pleasure of taking my France tour group to Champagne Gardet on several occasions since 2017.
This year I bring the house to you, here in Charlotte, for the most anticipated, and first-ever, Champagne-only 5-course wine dinner.
CHAMPAGNE GARDET
PRIVATE WINE DINNER
Hosted with Champagne House Owner, Christophe Prieux
Saturday July 16th 2022
FIN & FINO, Uptown Charlotte
7:30pm dinner
First Course
PICKLED SHRIMP TOAST
FENNEL, MIGNONETTE AIOLI, SHALLOT, DILL
CHAMPAGNE GARDET BRUT TRADITION 
Second Course
SCALLOP & TUNA CRUDO
PEACH BUTTER, YUZU, PICKLED BERRIES, JALAPENO, BASIL AIR
CHAMPAGNE GARDET DOSAGE ZERO 
Third Course
CONFIT DUCK LEG
WHITE BALSAMIC & CHERRY GASTRIQUE, GREENS, SWEET POTATO
CHAMPAGNE GARDET BRUT BLANC DE NOIR 1ER CRU 
Fourth Course
BUTTER POACHED LOBSTER TAIL
CREAMY COGNAC LOBSTER SAUCE, FINES HERBES
CHAMPAGNE GARDET PRESTIGE CHARLES 2006 
Fifth Course
BRAISED SHORT RIB
CONFIT GARLIC JUS, SOUR GREENS, PICKLED SHALLOT
CHAMPAGNE GARDET PRESTIGE CHARLES ROSE DE SAIGNEE 2012 
Dessert
TWENTY DEGREES CHOCOLATE
FIN&FINO
35 Levine Avenue of the Arts, Ste 100
Charlotte, NC 
Saturday, July 16th
7:30pm dinner
Tickets are $149 + tax/gratuities (purely our costs to execute, NK.)
This is a small dinner for up to 30 PPL.
The event is a true tasting and buying opportunity for lovers of exquisite grower Champagne. It's the perfect July-on-a-Saturday-night exclusive night out and rare experience in food + wine.
Please join us!
If you're interested in dining with us, kindly email me at your soonest convenience. Tickets are also available NOW on a first-come, first-served basis 
ONLINE here
.
Cheers,
Mark