Posted on
By Mark Meissner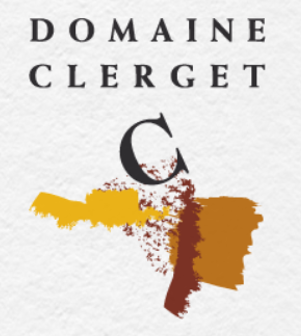 Proprietor

Christian Clerget

 

Winemaker

Justine Clerget
Wednesday, July 27th
@ Dressler's Metropolitan
Join me, as I bring you a favorite vigneron from my annual Burgundy client tour... only this time DOMAINE CLERGET from Vosne-Romanée is coming to Charlotte!
THIS is our capstone burgundy dinner of 2022!
Christian and Isabelle Clerget personify traditional exceptional Burgundy. Their secret is simple - blessed with some of the finest plots of land in Burgundy's Côte de Nuits, they work in unison with the land and grow the best possible fruit for making Chambolle-Musigny, Vougeot, Morey St. Denis and Vosne-Romanée.
I've visited the Clergets four times now in Burgundy and hosted them over the years for some exceptional client-driven food and wine events.... and now it's your turn to enjoy some of the greatest red Burgundy from the Côte d'Or.
Christian says that "the quality of the wine is determined in the vineyards." It is this respect for the land and the Pinot Noir grape that has driven the Clerget family turn out exceptional wine for four generations now. Furthermore, it's all done as naturally as possible. Christian and Isabelle do everything with the help of a few trusted workers. They only harvest by hand when the grapes are at full maturity. The yields are purposely kept to a low level, as you can only make top quality wine by allowing the vines to produce a minimal amount of exceptional fruit.
This is not a large scale company. This is a small family-run operation with just six hectares of vineyards spread across Chambolle-Musigny, Morey-St-Denis, Vougeot and Vosne-Romanée. I'd liken the real estate to the Pacific Heights of San Francisco or the Upper East Side in Manhattan. The difference is that this high rent district is not of manmade things, but of nature's finest expression of Pinot Noir - full stop.
They treat their vines like they are an extension of the garden behind their home. The Clerget's believe "with passion and proper attention, this storied land only gives the best fruit to those who know how to appreciate the vineyards and love the vines." That's why you will often find them "at home" outside among their vines. Their daughter, Justine, who was raised among these vines now continues the Clerget tradition as she very recently took the helm as winemaker for the Domaine. I'm absolutely thrilled to have them BOTH here for a one-evening, exclusive dinner here in Charlotte.
As many of you know, Burgundy is my holy wine pilgrimage... and every trip I make it a point to visit Christian, Isabelle and Justine Clerget. Their wines continue to be an exemplary study into some of the most etherial, small production winemaking in Burgundy. The wines showcased at the dinner will represent not just access to some of the most celebrated vineyards in all of the Côte de Nuits, but wines that still offer exceptional value in this rare genre of fine french wine.
I hope you are able to join me at Dressler's Metropolitan to welcome Christian and Justine to Charlotte.
Executive Chef Nick Stewart from Dressler's has put together a fabulous FIVE COURSE menu paired beautifully with the Domaine Clerget's flagship village, premier and grand cru offerings.
DOMAINE CHRISTIAN CLERGET
PRIVATE WINE DINNER
Hosted with Burgundy Proprietor: Christian Clerget
and Winemaker: Justine Clerget
Wednesday July 27th 2022
Dressler's Metropolitan, Charlotte
6:30pm Reception
7:00pm Dinner Seating
First Course
SEARED FOIE GRAS
Peach Compote, Duck Demi Glace, Brioche Toast
2020 CLERGET CHAMBOLLE-MUSIGNY 
Second Course
SMOKED DUCK SPRING ROLLS
Vermicelli, Fresh Herbs
Sweet Thai Chili Sauce
2019 CLERGET CHAMBOLLE-MUSIGNY "LES CHARMES" PREMIER CRU
Third Course
MOROCCAN MERGUEZ SAUSAGE 
Saffron Israeli Cous Cous
Heirloom Tomato Marmalade
2020 CLERGET VOSNE ROMANÉE "LES VIOLETTES"
Fourth Course
BRAISED LAMB SHANK
Celeriac Grains Of Paradise
Eggplant Caponata, Turmeric Gnocchi
2020 CLERGET VOUGEOT "LES PETITS VOUGEOTS" PREMIER CRU
Fifth Course
WAGYU SPINALAS
Carolina Gold Rice "Grits"
Guanciale Roasted Shallot Jus
Sour Cherry Conserve
2019 CLERGET ECHEZEAUX 'EN ORVEAUX' GRAND CRU 
Metropolitan Ave #125.
Charlotte, NC 28204
Wednesday, July 27th
6:30pm Reception
7:00pm Dinner
Tickets are $179 + tax/gratuities (purely our costs to execute, NK.)
This is a small intimate dinner for up to 35 PPL. (of which 50% has already been reserved).
The event is a true tasting and buying opportunity for all Burgundy lovers.
Please join us!
If you're interested in dining with us, kindly email me at your soonest convenience.
[email protected]
or text me at 415-306-4283.
Tickets are available on a first-come, first-served basis.
Cheers,
Mark