Posted on
By Mark Meissner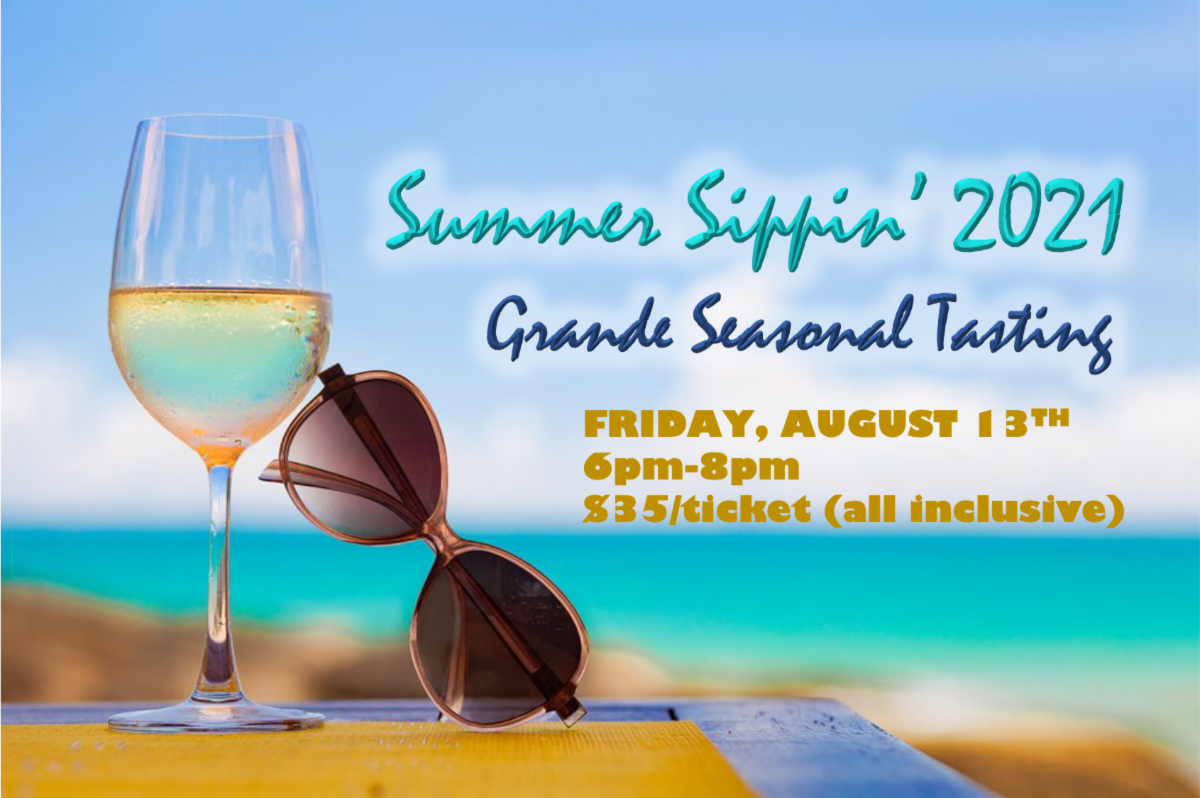 With so many of you traveling this time of year to beat the heat, humidity and lingering Covid anxieties, I thought I'd share a few photos of our family trip to the south of France. For those that love France and are planning trips for either later this year or next, you might find it somewhat comforting to know that the country seems to have the pandemic reasonably under control (though, like the US, the state of our public health continues to be of concern.) Masks were required almost everywhere indoors and a mandatory e-pass program just was introduced this week. And if you travel through Heathrow airport, you'll be met with the UK's even stricter Covid travel measures in place, which definitely makes for ton of paperwork before you go. So plan carefully... and after 9 days in the Côtes de Provence and Riviera, it's still great to be home.
The trip was a great mix of family time, introducing our two young boys to the southern French landscape, food and cultural highlights - most of which were the emphasis of this trip. We did also manage to squeeze in some wine & food oriented experiences at places like Domaine OTT's Clos Mireille - Marcel Ott's noteworthy property that he established in the 1930s, and whose vineyards virtually emerge from the blue mediterranean water directly into a picturesque landscape of cypress-lined historic vineyards - all of which under an hour from the quaint, but tourist-dominated, enclaves of the Saint-Tropez bay. Speaking of which, we were delighted with our stay in the lovely beachside town of Saint-Maxime, capped by great local faire, time with family friends in the neighboring Les Issambres and a day trip to the beautiful by-ferry-only island of Poquerolles near Hyères - which was our first family introduction to e-biking (which even with summer showers and the mistral winds, seemed to work perfectly with a glass of local Rosé). The coastal towns offer a ton for the outdoorsy, along with a true Club Med tan, but places like Marseille (France's oldest city and with incredible stories) really is a must-see outpost for any adventurous foodie.
The second portion of our journey made base in a VRBO flat just off the Promende des Anglais in Nice. Here the heavy tourist season didn't seem to be deterred by Covid and we balanced some beach time with trips to local villages like St. Paul de Vence, where you'll find the Fondation Meaght (a haven for those of you that love modern architecture and the works Alberto Giacometti and Joan Miró). Our good friend and namesake "Philippe" even managed to make the journey from the outskirts of Brittany, to join us for our best repast at Café les Oiseaux in Nice's old town. And if Monaco's glitz and dramatic landscape is luring, you might consider also a drive to the cliffside village of Èze - a brilliant medieval town just a tunnel ride away. Our Côte d'Azur tour was punctuated by our last day's visit to the very charming town of Menton - just steps from the Italian border, a perfect retirement fantasy.
Just tremendous. Now onto this weekend...
THIS WEEK:
TOMORROW EVENING we'll be showcasing 10 wines across four tasting stations for our annual 'Summer Sippin' event. Surprisingly, we have a number of tickets left. I suppose everyone is traveling! So if you're vaccinated, and have no plans for tomorrow evening, you can purchase your $35 (all-inclusive ticket) 
here
. Details and more information below! We hope you can join us.
Here are some of our upcoming tasting room events, please make note:
SUMMER SIPPIN' TASTING - FRI AUG 13TH 6-8PM
ST. INNOCENT OREGON PRODUCER PROBE AUG 19-21
FOCUSED 'VARIETAL VIEW' OF SAUVIGNON BLANC AUGUST 26-28
CÔTE DE BEAUNE VS. CÔTE DE NUITS SEPT 2-4
Come taste with us anytime Thursdays and Fridays from 5pm to 7:30pm and all day Saturday afternoons from 1 to 7:30pm. It's always changing every week as we focus on regions, grapes and producers to further your own personal wine journey.
With much gratitude,
Mark
This week's focus:
SUMMER SIPPIN' 2021!
Flight of 10 wines: 325 tasting
FRIDAY AUG 13, 6-8pm
Join us for our end-of-summer grande tasting of 10 perfect wines to wind down the season of sipping. Our focus this year is french bubbles and expressive Rosé, followed by west coast whites and light reds from both the new and old world. Our collection of ten beautiful wines of increasing gravitas is an opportunity to taste and stock up for the rest of the hot days still ahead.
Here is the lineup of sippers:
Domaine Huet Vouvray Pétillant, Loire Valley
Pierre Gerbais Extra Brut, Champagne
Chateau de Peyrassol Rosé, Provence
Lu & Oly Flowerhead Rosé, Columbia Valley
La Marea Albarino, Monterey
Fosse Seche, Loire Valley
Massican, Napa Valley
FEL Pinot Noir, Anderson Valley
L'Epicurieux Gamay, Beaujolais
Kivelstadt Cellars Syrah, Mendocino
Tickets
 are available for $35 (all inclusive) by pre-sale/
online
 only and limited to 75 total guests. Tickets still available. First-come, first-served!
Covid protocols will be maintained. Please come if you're vaccinated! Thanks for your understanding.