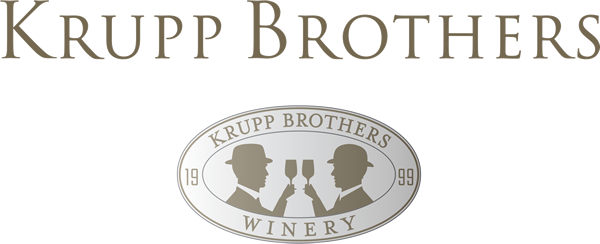 JOIN US THIS WEDNESDAY FOR OUR FIRST FALL RELEASE TASTING!
KRUPP Brothers, Napa Valley icon will be in the tasting room for an exclusive event!
EVP & Brand Ambassador Sandy Huffine of KRUPP BROS will be with us and
we'll be pouring SIX ultra premium wines from their premium Napa winery.
These opulent reds are a personal favorite. The Krupp wines some of Napa's most sought after wines from the iconic Stagecoach vineyard east of the glorious Silverado Trail, just above Napa's most prestigious AVA, Pritchard Hill.
Over the years we've hosted Sandy here in the tasting room and it's always a pleasure to taste through the Krupp portfolio.
We haven't seen Sandy since pre-pandemic and I'm absolutely beside myself...
The tasting fee barely covers our cost of the wines.
The tasting is just $45. And ONLY 30 spots are available, and online 
HERE
!
Chef Charlie Reid of CRAFTED PLATE has planned some awesome cheeses and charcuterie apps for the event!
The incredible lineup is as follows:
2021 KRUPP 'The Damsel' Rosé
2019 KRUPP Stagecoach Napa Chardonnay
2019 KRUPP 'The Doctor' Napa Red Blend
2018 KRUPP Veraison Napa Cabernet
2018 KRUPP 'M5' Napa Cabernet
2018 KRUPP 'Black Bart' Napa Syrah
You'll find the price points and special fall release pricing also below!
Please let us know if you're able to join us.
RSVPs can be made by purchasing the limited TIX 
here
.
Guided tasting of SIX Krupp wines + appetizers... say no more!
See you this Wednesday for the wines from KRUPP, Napa Valley.
Cheers!
Mark
 

VINTNER VISIT

with Sandy Huffine of KRUPP BROS

WEDNESDAY, SEPT 14th

6:30pm to 8pm Private Tasting

 

30 guests max

private ultra premium Napa tasting

$45/pp (including cheese & charcuterie)

 

We are doing the event at COST.

 

VERY Limted tickets can be purchased 

HERE

 

 

We'll be pouring six ultra premium wines from KRUPP. Here is the lineup:

 

 

2021 KRUPP 'The Damsel' Rosé

$55/btl retail, $49.50 Wednesday night only.

 

2019 KRUPP Stagecoach Napa Chardonnay

$79/btl retail, $71.10 Wednesday night only.

 

2019 KRUPP 'The Doctor' Napa Red Blend

$139/btl retail, $125.10 Wednesday night only.

 

2018 KRUPP Veraison Napa Cabernet

$129/btl retail, $116.10 Wednesday night only.

 

2018 KRUPP 'M5' Napa Cabernet

$219/btl retail, $197.10 Wednesday night only.

 

2018 KRUPP 'Black Bart' Napa Syrah

$109/btl retail, $98.10 Wednesday night only.

 

 

More on KRUPP BROS, Napa Valley:

 

The winery is the dream of two brothers who nurtured a passion for wine over decades. After setting down roots in the San Francisco Bay Area, Jan Krupp - an internist with a private medical practice - pursued his winemaking as a hobby for 15 years.

 

While continuing to commute to his medical practice, Jan moved to Napa in 1991 and began to tend grapes – first planting a vineyard surrounding his family's house and then with the help of his brother Bart Krupp, he would develop what would become one of Napa's most iconic vineyards, Stagecoach.

 

In 1999, Jan and Bart founded Krupp Brothers, producing their first vintage: An extraordinary Cabernet Sauvignon. Our wines begin at the source – fruit from select blocks that have been carefully chosen by Jan.

 

Today, each wine in our collection – from their mountain Chardonnay and Cabernet Sauvignons to their Rhone-style Syrah and Tempranillo-based red – embody the vision and passion that has guided the two brothers.

 

We invite you to try them.

 

 

 

ABOUT OUR VISITING HOST:

 

As EVP & Brand Ambassador, Sandy Huffine travels from her home in Dallas throughout the country, imparting her passion for food and wine and sharing the story of Krupp Brothers.

 

With her boundless energy, huge smile and personality to match, her favorite part of the job is meeting people from different walks of life who are passionate about what they do. Her energy inspires people everywhere. Sandy has more than 20 years experience in the wine, food and hospitality industry.

 

While overseeing the Fine Wine portfolio for Republic Beverage Company in Texas, she was introduced to Krupp Brothers wines and met Joshua and Jan Krupp.

 

When she is not traveling and sharing Krupp Brothers wines, she loves playing with her dogs, Skylar and Graci, spending time with her nieces and nephews and enjoying a glass or two of Synchrony
ABOUT THE WINEMAKER:
JULIEN FAYARD
Growing up on his family's small vineyard in the Provence region of France, Julien has not missed a harvest since he was 16. Weekend and holiday jobs on the family vineyard eventually turned into a career in the wine business. He trained in Bordeaux, working for the esteemed First Growth Château Lafite-Rothschild and Smith Haut Lafitte where he oversaw vineyard management and developed his winemaking skills. After moving to Napa in 2006, Fayard began working alongside Philippe Melka as Director of Winemaking at Atelier Melka. There he honed his winemaking skills all the while learning more about the multiple climates and terroirs that make up the Napa Valley. His winemaking style is a blend of new and old world, applying new world creativity and technology to the old-world focus on complexity and aromatics.
Join us this Wednesday, Sept 14th from 6:30pm to 8pm for an incredible lineup of wines from Julien and the KRUPP Brothers winery!