Posted on
By Mark Meissner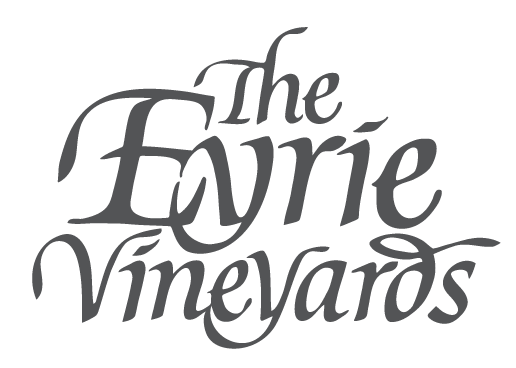 JOIN US this evening for our first fall in-store wine program as we bring you assistant winemaker Amy McCandlish-Esper of EYRIE Vineyareds, live via stream to the Petit Philippe tasting room! You'll be able to taste in-store and engage with Amy on the big screen OR take the Zoom tasting kit home. Either route, please join us! The in-store flight or the tasting kit are $49!!
EACH $49 tasting (IN-STORE OR KIT) is ENOUGH FOR TWO PEOPLE!
We are thrilled to bring you this Oregon Pinot icon and look forward to tasting with you. You have two options:
* TASTE with us IN-STORE from 6-7pm and visit with Amy on the flat screen
-OR-
* Get the TASTING KIT of the same wines and sip at your leisure at home on Zoom
Either way, you will have the opportunity to taste these small production, highly expressive wines that have been exclusively selected by Petit Philippe.
There are a limited number of 
tickets
 available and it's first-come, first served.
Purchase your tickets 
here
! You're options are come IN-STORE and visit with a BIG SCREEN webcast, or pickup the kit and watch from home via Zoom. Two great options!
DUE TO THE ANTICIPATED DEMAND FOR THIS EVENT, WE ARE ONLY TAKING ONLINE TICKET ORDERS 
HERE
, THANK YOU.
As always, our tasting events are carefully planned and presented, with the paramount goal of bringing you only the best and brightest winemakers to further your passionate wine journey - THAT is why we do these tasting events! 
Be well & see you soon!
Mark
EYRIE Vineyards
The Eyrie Vineyards is one of the original historic wine estates in Oregon and by all accounts one of the most historic in this country.
At Petit Philippe, we love representing the true classic and iconic producers of their region. These can be true cult iconoclasts like Giacosa in Piedmont, Fontodi in Tuscany, Domaine Romanée Conti in Burgundy and Harlan Family in Napa Valley. It is a thrill for us to add Eyrie to that list of cults, and this is Oregon's best. And yes, there is Antica Terra, but Eyrie is the first of cults from Oregon and if you're a true Oregon junkie, Eyrie and Antica would both be in your wine cellars...
So let's back up...
In the winter of 1965, after earning a degree in viticulture and enology from UC/Davis, and having spent time researching the vine in Europe, 25-year old David Lett moved to Oregon "with 3,000 grape cuttings and a theory". He planted the cuttings in a rented nursery plot, and went looking for the perfect vineyard site. It was the first planting of Pinot Noir, Chardonnay, and related varieties in the Willamette Valley, and the first Pinot Gris in America.
Eyrie Vineyards was officially founded by David in 1966 when he and his wife Diana planted their vineyards in the Red Hills of Dundee, about 30 miles SW of Portland. The Letts settled on the name Eyrie (EYE-ree) after the red-tailed hawks who make their home in the fir trees near the top of their original vineyard plantings. The winery was built in nearby McMinville and the first vintage to be produced and bottled was the 1970. And just five years later, in 1975, The Eyrie Vineyards produced the first American Pinot Noir to compete successfully with the renowned Pinot Noirs of Burgundy! (Paris, 1979; Beaune, 1980)
In 2005, Jason Lett (who I met personally, in Oregon some six+ years ago at Pinot Camp and who has been into the store just once over the past 11 years) took over from his father as winemaker and vineyard manager at The Eyrie Vineyards, and continues his family's pioneering legacy. Today, total annual production still barely tops 10,000 cases. All wines are estate-grown and produced. In addition to handcrafted Pinot Noir, Pinot Gris and Chardonnay, the Eyrie Vineyards also makes limited bottlings of Pinot Blanc, Pinot Meunier and Muscat Ottonel. The philosophy of The Eyrie Vineyards, in the vineyards and in the winery, is to interfere as little as possible with the processes of nature. From the beginning, the wines have been made exclusively from hand-harvested grapes grown without the use of insecticides, herbicides or systemic fungicides. The vines are also grown on their own roots, and are not irrigated.
In the winery, Eyrie's "gentle touch" vineyard philosophy is carried over in their winemaking approach. The "style" is based on picking grapes at that elusive point of maturity where true varietal characteristics are at their peak, but before they become over-ripe. In the winery great care is taken not to compromise these flavors. This means minimal racking, extended lees contact, complete and spontaneous native fermentations, no fining, minimal filtration, etc. This gentle treatment creates wines which are very approachable when young but also with a (now legendary) ability to age for decades.
It's with great pleasure that we bring you a 1:1 tasting experience with assistant winemaker, Amy McCandlish Esper and a limited amount of 5 wines from EYRIE Vineyards. Amy is amazing and has been working with Jason Lett for 8 years now. She's worked at wineries in California, New Zealand and Italy (where she also received your Sommelier certification through AIA. In addition to winemaking at Eyrie, Amy has also led food & wine tours through Italy and been a contributing editor to DueMille Vini - an Italian wine guide. Today, she splits her time making wine and traveling as a brand ambassador for Eyrie. She's amazing and this is your opportunity to see on the big screen at PETIT while tasting, OR just login via ZOOM and taste from home. It's your choice, drop into Petit for the $49 tasting OR take the Zoom kit for $49.
The set of five wines (see the lineup below) are also available for ordering and again, the tasting flight (in-store) OR the take-home kit is just $49. Kit or in-store price of $49 is enough wine for two people (TOTAL of 25 ounces or 1 bottle equivalent, across Five Pours)!
This week's wine pack!
Eyrie Vineyards Sparkling Rose NV $36/btl (very limited qtys avail for ordering)
Eyrie Vineyards Estate Chardonnay 2019 $35/btl (very limited qtys avail for ordering)
Eyrie Vineyards Estate Trousseau 2017 $44/btl (very limited qtys avail for ordering)
Eyrie Vineyards Sisters Vineyard Pinot Noir 2017 $53 btl (very limited qtys avail for ordering)
Eyrie Vineyards 'The Eyrie' Pinot Noir 2016 $91 btl (very limited qtys avail for ordering)
$49 IN-STORE flight (enough for TWO persons) and Zoom with Amy OR take-home tasting kit special!
You can also order the 5-pack bottle special: $233.10 (Regularly $259)
The IN-STORE flight and the Zoom kits are available by order, HERE
The bottle set of five wines are available pre-sale, by emailing us.