Posted on
By Mark Meissner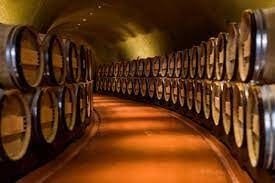 Vineyard 29 is home to some of Napa's most coveted terroir.
Vineyard 29 is located a few miles north of the town of St. Helena in the western foothills of the Mayacamas mountains with an address that mimics the name of the winery (2929 St. Helena Highway). This "bench land" is some of the most coveted terroir in this particular part of the valley. Grace Family Vineyards are immediate neighbors and several other cults including land owned by Colgin.
The original founders of Vineyard 29, Teresa Norton and Tom Paine moved to the Napa Valley in 1989 to 'retire'. Both worked for Hewitt Associates – Tom was one of the early partners in the company, today AON Hewitt – a global HR powerhouse. Influenced by their vintner neighbors, Dick and Ann Grace of the renowned Grace Family Vineyards, they decided to plant their small vineyard to Cabernet Sauvignon using cuttings from the Grace estate vineyard. The original Vineyard 29 vineyard was only three acres, planted in 1989 by David Abreu - Napa's most coveted vineyardist. The winery's first vintage was in 1992. 
In 2000, ready to retire for real, Teresa and Tom sold Vineyard 29 to Chuck & Anne McMinn, who have carefully expanded the vineyard footprint and is one of the leading Napa Valley winery users of technology both in the vineyards and in the winery. This makes sense when one takes into account Chuck's background in the telecommunications industry, as former chairman for Covad Communications.
Today, Vineyard 29 has become a cult icon in the Napa Valley with former winemakers at the helm including Philippe Melka and Heidi Barrett. Today, winemaking is led by Keith Emerson.
Here is the lineup of wines we'll be pouring:
• VINEYARD 29 Zinfandel 'Aida' 2018
• VINEYARD 29 'CRU' Cabernet Sauvignon 2018
• VINEYARD 29 Cabernet Sauvignon 'Ceanda' 2018
• VINEYARD 29 Cabernet Sauvignon'Aida' 2018
• VINEYARD 29 Cabernet Sauvignon 'Vineyard 29 Estate' 2017
The tasting will purposely be kept to a maximum number of 35 guests and will be a structured tasting, but in a reception format, with light hors d'oeuvres - the perfect opportunity to taste some world class Napa Valley cabernet, available for purchasing that evening.
Kindly let me know if you can come. The tasting fee is $50/pp with first access to La Cave members. Sparkling reception starts at 6pm with a full wine introduction and guided tour from 6:30pm to 7:30pm, making the rest of the evening available for your dinner plans on a Friday evening in CLT.
It will be a great opportunity to experience world class, opulent Napa Valley Cabernet, aligned to the season.
I look forward to hosting you and await your response.
Cheers!
Mark