Posted on
By Mark Meissner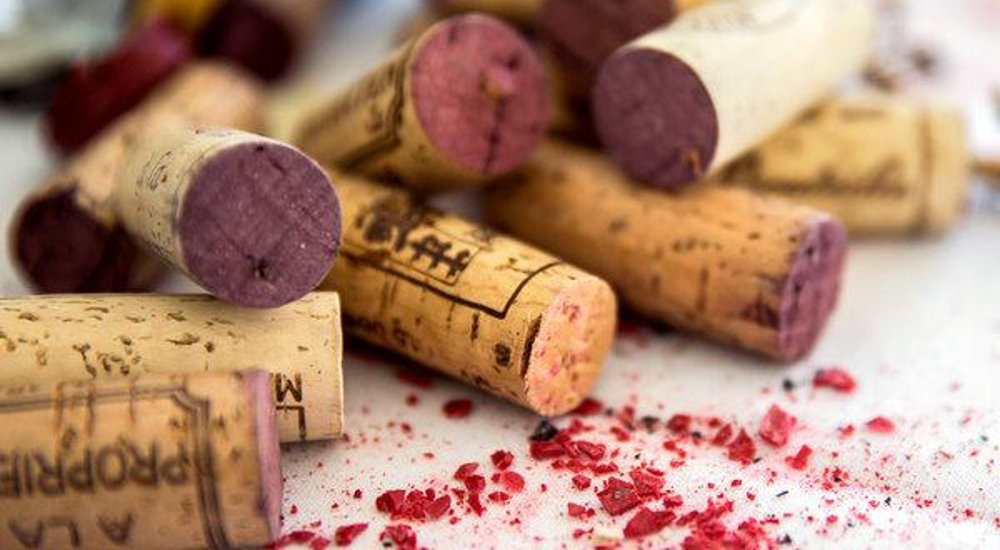 Greetings and Happy New Year.
We start 2021 with three updates for you:
1) 20 Degrees Chocolates - Believe it or not, Valentines Day is just around the corner. We have a very limited and always, very special special set of offerings. See below, which will take you to ordering links. These offerings will be available for pickup at the South End store!
2) This week's wine pack showcases Washington State! Special 4-pack offer is available for in-store pickup or call/email to set yours aside for $171.95 this week only.
3) Mark your calendars for our next official Zoom tasting with the highly-anticipated wines from Philippe MELKA! Friday, Jan 22nd at 6pm. Details coming soon! Call or email for reservations.
The PETIT PHILIPPE retail store is OPEN, but any onsite tasting or on-premise consumption remains on-hold and we simply ask that you wear your favorite mask when you shop with us. We also will continue to offer CONTACTLESS curbside/rear parking lot and home delivery.
The TWENTY DEGREES chocolate boutique in the South End's Design Center is OPEN Wednesday thru Sunday. See 
www.20degreeschocolates.com
 for hours and online shopping, or just visit us at 1930 Camden Road.
Be well. And drink more WA State reds.
Cheers -
Mark
Our limited Valentine's Day offering:
Regular price (LIMITED QTYS!)
$88.00
Our limited Valentine's Day offering:
Regular price (LIMITED QTYS!)
$41.00
Our limited Valentine's Day offering:
Regular price (LIMITED QTYS!)
$25.00
WA STATE WINE REGION: Primer
In recent years, Washington's wine industry has become the fastest-growing agricultural sector in the state. The number of Washington wineries has increased 400% in the last decade, creating a multi-million dollar wine-tourism industry. Located on approximately the same latitude (46ºN) as some of the great French wine regions of Bordeaux and Burgundy, Washington State wine country now includes 14 federally recognized American Viticultural Areas (AVAs), commonly known as appellations. Three of them share territory with Oregon State; one is shared with Idaho. 
Climates of individual Washington wine regions differ dramatically. Cross cut north to south by the Cascade Mountains, Washington State is more mild and lush to the west of this volcanically formed barrier than the lands to its east. In fact, the Puget Sound AVA/appellation is the only officially recognized wine region on the west side of the Cascades. Currently, only about 1% of the state's wine grapes are grown here, and a correspondingly small number of Washington wineries produce wines from those locally grown grapes.
Eastbound marine air masses drift over the ridges of the Coast Range and flow toward the Cascade range. Clouds must rise to continue their eastward heading, and temperatures decrease as elevation increases causing moisture to fall as rain or snow before the north-south barrier of the Cascade ridges is breached. Very little moisture reaches the east side of these towering mountains, and a "rain shadow" effect keeps more than half of Washington State's territory arid to semi-arid. 
The resulting dry climate combines with long daylight hours at this northern latitude to create prime wine-growing conditions in the lands of eastern Washington. Vineyard canopies can be controlled by irrigation management and grapes can fully ripen here, bringing complex fruit flavors, good acid levels and pleasing aromatics to Washington wines. 
So with the new year, if you're in a California funk, try some new wines and labels from WA State!
This week's WASHINGTON STATE FOUR-PACK
Starting the new year off with cold weather, and what better than some full-bodied Washington State reds:
Sparkman Cellars 'Kindred' Red Blend 2017 - $25/btl retail
Columbia Valley, Washington
Malbec, Cabernet Sauvignon, Syrah, Petite Sirah, Merlot, Petit Verdot & Cabernet Franc
Gramercy Cellars Syrah 2014 - $34/btl retail
Columbia Valley, Washington
100% Syrah
Betz Family Winery 'Besoleil' Red 2017 - $60/btl retail
Columbia Valley, Washington
49% Grenache, 34% Mourvèdre, 11% Counoise and 6% Syrah
Mark Ryan Winery 'The Dead Horse' Cabernet 2016 - $62/btl retail
Red Mountain, Washington
91% Cabernet Sauvignon, 4% Merlot, 3% Cabernet Franc and 2% Petit Verdot
4-pack - $181.00 regular retail
5% off - 171.95 this week!
 

Sparkman Cellars

'Kindred' Red Blend 2017

Columbia Valley, Washington

$25/btl retail

 

Family. Good Livin'. Damn Fine Wine. That's the Sparkman family motto. It not only speaks to Chris Sparkman's love for wine and the Washington wine industry, but also his love for his family, which he has always put first. Chris Sparkman got his start in the restaurant industry in the 80's, working at The Commander's Palace in New Orleans, alongside a young chef named Emeril Lagasse. After years of travel – working as general manager and sommelier at restaurants across the country, plus a stint in the Peace Corps, and environmental work in DC - eventually settling down with his wife, Kelly, in Seattle, Washington. Sparkman Cellars was launched in 2004.

 

Rich, round and polished, with fancy black cherry, mocha espresso and spice flavors that roll on and on onto the rather lengthy finish. Nose bombs of cherry, mocha, plum, barrel spices, anise and herb. The fine tannins, soft and silky, hug it out with a core of black cherry, mint, pomegranate and coffee flavors. This is a 'Drink Now' sensation. 
 

Gramercy Cellars Syrah 2014

Columbia Valley, Washington

$34/btl retail

 

100% Syrah

 

Gramercy Cellars is an 8,000-case winery founded in 2005 by Master Sommelier Greg Harrington and his wife, Pam, to make Rhône and Bordeaux based wines in Washington State. They believe that great wines share common traits: great vineyards, small production, minimalist winemaking, time, and patience. Gramercy's philosophy is simple: to develop or partner with the best vineyards, harvest ripe, not overripe, grapes, intervene minimally in the winemaking process, and use as little new oak as possible. The resultant wines display balance, intense fruit notes, strong earthiness, restraint, and elegance.

 

The 2014 is the third vintage of the Columbia Valley AVA designated wine. The vintners love the combination of fruit from the lower Yakima Valley and Walla Walla, making for earthy wines with both structure and freshness. Red cherry, blueberry, raspberry, leather, saline, meat, violets, roses, smoked herbs and a bit of funk. Great medium-bodied wine with crisp acidity and energy.
 

Betz Family Winery

'Besoleil' Red 2017

$60/btl retail

 

Columbia Valley, Washington

49% Grenache, 34% Mourvèdre, 11% Counoise and 6% Syrah

 

The name Bésoleil is a marriage of a Spanish word and a French word meaning kissed by the sun; Beso and Soleil! It speaks to the vintner's long-held conviction that a profound expression of Grenache can emerge from Washington's precise marriage of sun and soil. Modeled after Chateauneuf-du-Pape, the classic French Grenache-based gem, it is immediately enticing, richly scented, and seductively textured.

 

Since their first vintage in 1997 Bob Betz has had a single-minded goal of crafting compelling wines with individual characters that are approachable and age-worthy, and which showcase Washington as a distinguished wine region of the world. 

 

By carving out specific vineyard blocks and being meticulous in the vineyard and cellar, Betz consistently achieves very high quality marks.
 

Mark Ryan Winery

'The Dead Horse' Cabernet 2016

$62/btl retail

 

Red Mountain, Washington

91% Cabernet Sauvignon, 4% Merlot, 3% Cabernet Franc and 2% Petit Verdot

 

The 2016 Dead Horse is a classic representation of Red Mountain Cabernet Sauvignon. A subtle crossing of bramble and eucalyptus accompany the initial impression. The mid-palate morphs from a rich mouthfeel of compote and vanilla to a showing of graphite and slate that are carried through to the clinging finish by life giving nice acidity. This is one to enjoy now and revisit over many years.

 

The first vintage of Dead Horse was produced in a a friend's garage (with very little equipment & even less winemaking knowledge). With a lot of hard work and a little dumb luck, it worked out for Mark Ryan. Twenty vintages later, the Dead Horse Cabernet is still made from many original vineyards the vintners have worked with over two decades, along with newer vineyards they've custom planted. Another great WA state red.