Posted on
By Mark Meissner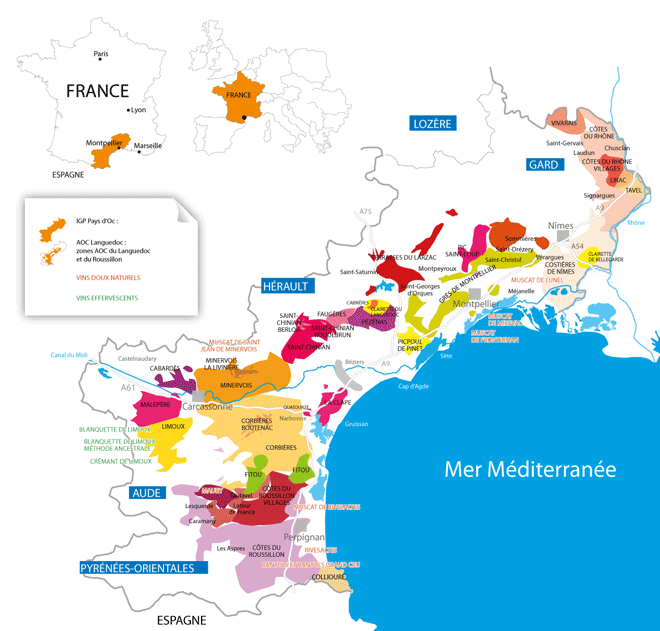 Good afternoon -
This week, we'll be showcasing a brilliant 6-pack of reds from the vast wine sub-regions in the south of France! We'll take you from the southwest, near Spain towards Provence and even finish at the southern tip of the Rhône Valley. It's a delightfully value-oriented set of new offerings and an easy 6-bottle set to really explore the region @ $191.90, don't delay!
Mark your calendars for our next official Zoom tasting, Friday February 5th at 6pm with Colene Clemens Winery from Oregon. Details forthcoming. Call or email for pre-reservations.
The PETIT PHILIPPE retail store is OPEN, but any onsite tasting or on-premise consumption remains on-hold and we simply ask that you wear your favorite mask when you shop with us. We also will continue to offer CONTACTLESS curbside/rear parking lot and home delivery.
The TWENTY DEGREES chocolate boutique in the South End's Design Center is OPEN Wednesday thru Sunday. See 
www.20degreeschocolates.com
 for hours and online shopping, or just visit us at 1930 Camden Road.
Be well. And drink more wines from the Languedoc!
Cheers -
Mark
Our limited Valentine's Day offering:
Regular price (LIMITED QTYS!)
$88.00
Our limited Valentine's Day offering:
Regular price (LIMITED QTYS!)
$41.00
Our limited Valentine's Day offering:
Regular price (LIMITED QTYS!)
$25.00
The LANGUEDOC-ROUSSILLON WINE REGION: Primer
The vineyards and AOCs of the Languedoc Roussillon include vast sub-regions like the Coteaux du Languedoc, Costières-de-Nîmes, Clairette de Bellegarde, Muscat de Lunel, Muscat de Mireval, Muscat de Frontignan, Muscat de Saint-Jean-de-Minervois, Minervois, Cabardès, Côtes de la Maelpère, Corbières, Blanquette de Limoux, Fitou, Côtes du Roussillon Villages, Maury, Côtes du Roussillon, Collioure, and Banyuls. But the area is really not far from the other notable wine areas bordering the Côtes de Provence and the areas just south of the Rhone Valley. It's an exciting region because quality continues to increase exponentially, while prices remain 'relatively' attractive.
If you think about the 6,000+ grape types that exist in the world, all different due to their: 
taste: varying degrees of acidity and sugar, thus producing a diverse set of flavors; 
color: grape skin can be white or colored, just like the pulp; 
size: generally-speaking, fresh grapes for the table are larger and plumper than grapes used for wine-making.
And in each wine-growing region, winemakers look for the most "adapted" grape type, not forgetting that the economic and consumption factors that play a major role in vineyard selection. The French AOC, (origin-controlled wines) may be composed of one or several grape types; for example the the "Clairette du Languedoc" [sparkling white wine], may only contain the "Clairette" grape and is produced using the full Ancestral "Blanquette" Method, as mandated in the Mauzac region. And every region is different.
The France de Sud IGP, Southwest, and areas in and around Ventoux typically there has been a more relaxed approach to grape regulation versus the stringent AOC standards you would find in the Rhone Valley. This makes for a hotbed of vigneron experimentation and creativity in the area.
As such, the vineyards in the Languedoc have been substantially restructured over the past 30 years in order to encourage such Mediterranean grape types as Grenache, Mourvèdre or Syrah, the star of all new plantings. In addition, applied research has enabled enhanced adaptation of the traditional grape types and improved cultivation. Separate vinification of the grape types, in accordance with their ripening and expression have allowed wine-growers to concentrate on the 'assemblage' of juice - making this a masterful region for the cuvée or blend.
So with the new year, if you're looking for some delightful, medium-bodied red blends that aren't over-manipulated AND don't break the bank, you'll definitely want to explore the south of France!
This week's SOUTH OF FRANCE SIX-PACK
2019 D'Aupilhac "Lou Maset" Languedoc Rouge
$28/bottle retail
2017 Fontsainte "Clos du Centurion" Corbieres Rouge
$30/bottle retail
2017 Mas Champart "Causse du Bousquet" Saint-Chinian Rouge
$33/bottle retail
2018 Domaine de Terrebrune "Terre d'Ombre" VDP du Mont Caume Rouge
$31/bottle retail
2019 Domaine Maxime Magnon "La Démarrante" Corbieres Rouge
$42/bottle retail
2017 Stéphane Usseglio Ventoux Rouge
$19/bottle retail
6-pack - $202.00 regular retail
5% off - 191.90 this week!
 

2019 D'Aupilhac "Lou Maset"

Languedoc Rouge

$28/bottle retail

 

Current owner and vigneron Sylvain Fadat comes from a family of farmers with roots dating all the way back the 19th century. But it wasn't until 1989 that he decided to establish his own estate and become independent from the many co-operative cellars in the region. With back-breaking work and lots time/investment spent clearing his newly acquired land from bush and boulders of all sizes, he finally reached his goal of planting vines in an area many people deemed unfit for any kind of viticultural farming. Sylvain nonetheless saw the potential and his hard work paid off with the gem you'll find in your glass - let's just say, we love it! Aromas of dark fruit dominate the nose, but you'll find a small hint of underbrush and spices that reveas the true character of a wine made in the warm sun of southern France. The palate is fresh and juicy with a bit of grip from the Syrah tannins but nothing overly astringent.

 

40% Grenache, 40% Cinsault, 10% Carignan, 5% Syrah, 5% Alicante Bouchet

 

 
 

2017 Fontsainte "Clos du Centurion" Corbieres Rouge

$30/bottle retail

 

The first vineyards at Domaine de Fontsainte, in the Corbières appellation, were planted by the Romans. Artifacts have actually been found in these vineyards. Items like an old coin dating from 25 A.D. are a testament to its antiquity. To this day, the vineyards are being tended to by a new generation with as much love and dedication as the Romans gave. At Domaine de Fontsainte, all labor in the vineyards is done sustainably, by hand, with minimal intervention - respecting the local terroir found in their wines. The Domaine's treasured parcels are found in an area known as "The Golden Crescent." This swath of land is one of the sunniest in the appellation of Corbières, enjoying perfect sun exposure and protection from the cold, northeast winds by a large forest nearby. The cooler sea breezes from the Mediterranean help this sun-soaked terroir achieve perfection. Aromas and flavors of dark cherries, ripe blackcurrants, tilled earth and mushroomy tones make up the bulk of this bold, tannic red that will surely please the palates of Rhone Valley drinkers on a budget.

 

60% Carignan, 30% Grenache and 10% Syrah. Carignan is 70+ y/o and concrete aging.

 
 

2017 Mas Champart "Causse du Bousquet" Saint-Chinian Rouge

$33/bottle retail

 

Isabelle and Matthieu Champart were relatively new to winegrowing when they first took over her family's Domaine and farm in Saint-Chinian back in 1976. Isabelle was a Parisian with a degree in Geography, while Matthieu came from a family of farmers in Champagne. For nearly twelve years they sold their grapes to the local cooperative but they decided to go on their own in 1988. And the rest is history. They won almost instant acclaim, and have become the standard against which other producers in the appellation have been measured ever since. Matthieu tends to the vines and Isabelle makes the wines - the perfect owner/operator duo. The "Causse du Bousquet" is a lieu-dit, meaning, a specific vineyard that stands out above the rest for the domaine's top quality. Five different varietals planted by the Champarts were optimized for soil conditions. It's a testament to diversity in the local terroir. Syrah makes up the bulk of this rouge with lots of black fruit, chunky tannins and solid structure overall. Other varietals help tame the blend by adding softness, depth of flavor, aromatics and color.

 

74% Syrah, 10% Carignan, 6% Grenache, 6% Mourvèdre and 4% Cinsault
 

2018 Domaine de Terrebrune

"Terre d'Ombre" VDP du Mont Caume Rouge

$31/bottle retail

 

Before acquiring vineyards, Georges Delille trained as a sommelier in Paris. In 1963, he bought what would become Domaine de Terrebrune, a property just outside the beautiful town of Bandol. With the newly established AOC Bandol in the early '40s came the craze from local farmers to replant their olive orchards into more lucrative crops - and that's how Mourvedre made a strong comeback from the brink of extinction in the area. Georges spent ten years just renovating the property with the help of a local vigneron. He also built a new cellar just in time for his son Reynald to join him after finishing enology school. Together, they launched their first bottled vintage of Domaine de Terrebrune, which Reynald named in honor of the rich, brown soils they farm. With a new, young and adventurous winemaker at the helm of the estate, it wouldn't be long before people start taking notice of how unique and amazing Reynald's wines were. He wrangled Mourvedre from a harsh, tumultuous varietal grown in the harsh Mediterranean sun to bring out the essence of "Le Sud" (The South of France). Broad layers of dark fruit with moderate tannins and a vivid freshness to the overall end product makes this the perfect wine for grilling.

 

80% Mourvèdre, 10% Grenache and 10% Cinsault

 
 

2019 Domaine Maxime Magnon

"La Démarrante" Corbieres Rouge

$42/bottle retail

 

Maxime is part of a new wave of passionate viticulturists who cultivate their vines with the utmost respect for nature and the soil. The estate is certified organic, but also incorporates biodynamic practices into vineyard management. Maxime studied under one of the legendary winemakers of Cru Beaujolais (Jean Foillard) and sought to apply what he learned in a region that seemed unfamiliar to him at first. But he's a naturalist at heart and sought to create a harmonious ecosystem in the vineyards. This thirty-something Burgundian was not born with hereditary rights to a domaine, but makes his own wine in the Corbières A.O.C. instead. He was fortunate to have purchased some prime parcels of old vines from abandoned plots and rents his cellar from a local vigneron. Most of Maxime's vineyard land is incredibly tough terrain to farm in, as there is virtually no topsoil, just pure rock and garrigue (underbrush). But he wasn't deterred and with some perseverance (and lots of sweat equity), he made it work. It's an incredible success story. Boasting loads of dark raspberry on the nose and palate, you'll see why it is so quaffable. The Beaujolais-influence is palpable - red juiciness and acidity levels seldom seen in the region.

 

50% Carignan, 30% Grenache and 20% Syrah
 

2017 Stéphane Usseglio

(Ventoux) Rouge

$19/bottle retail

 

To round this week's offering, we decided to do a small detour by way of the southern tip of the Rhône Valley - Ventoux! We couldn't pass up a chance to showcase our finale pick this week... something we felt sat alongside the other wines from the southwest.

 

When Francis Usseglio moved to the Rhone from Italy in 1931, but it was only in 1948 that he was able to open his own winery. Francis had two sons, Pierre, who took over the family estate, and Raymond, who created his own winery in 1964. Over the last few years, Raymond's son Stéphane has taken over the domaine and he's the one we have to thank for this delicious little Ventoux from the region right next door to Chateauneuf. With Grenache taking the lead in this blend, alongside Syrah and Carignan, you will find compelling ripe red cherries with a dash of leather, licorice and clay dust - a style that emulates many of the qualities of a young Chateauneuf-du-Pape. This is your bonus "steal" this week!

 

Blend of Grenache, Mourvèdre and Syrah.