Posted on
By Mark Meissner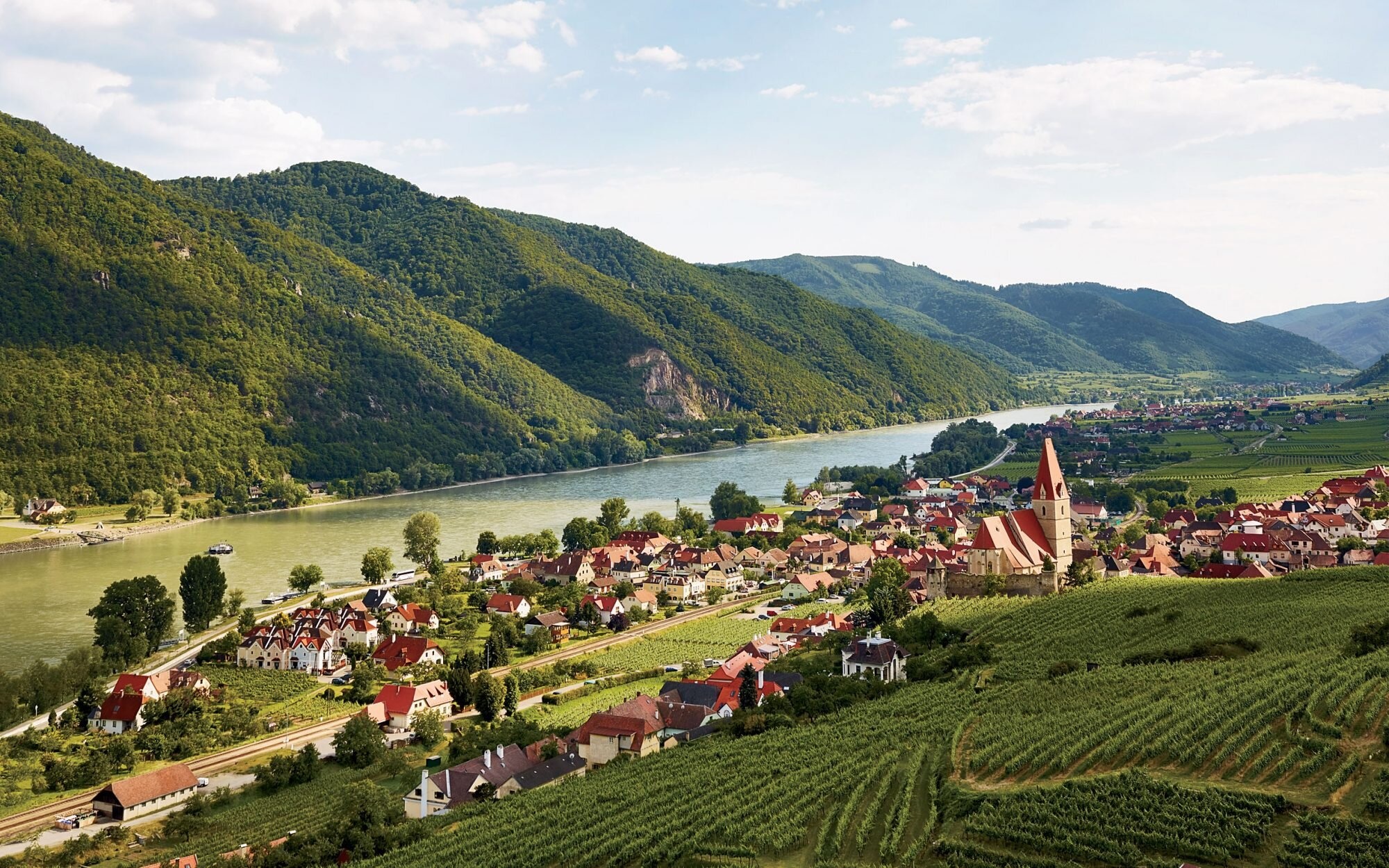 WINE RESOLUTIONS!
This week's AUSTRIAN Flight starts the new year.
Greetings and Happy New Year.
We start 2022 with three updates for you:
1) 20 Degrees Chocolates - Believe it or not, Valentines Day is just around the corner. We have a very limited and always, very special special set of offerings. Stay tuned for new offerings this 2022!
2) This week's wine pack showcases AUSTRIA! Special 4-pack offer is available for in-store pickup or call/email to set yours aside for $161.50 this weekend only.
3) Stop into the store to taste the AUSTRIAN wines for $22! And stay tuned for flights this month and special tasting coming soon.
The PETIT PHILIPPE retail store is OPEN, and we simply ask that you wear your favorite mask when you shop with us. We also will continue to offer CONTACTLESS curbside/rear parking lot and home delivery. Our TASTING ROOM is open and operational.
The TWENTY DEGREES chocolate boutique in the South End's Design Center is OPEN Wednesday thru Sunday. See 
www.20degreeschocolates.com
 for hours and online shopping, or just visit us at 1930 Camden Road.
Be well. And drink more Austrian wine!
Cheers -
Mark
this week's flight/tasting
REGIONAL REVIEW:
AUSTRIA!
Niederöstereich - Wachau, Wagram, + the Burgenland.
Get your lederhosen on, because we're pouring some awesome Austrian wines this weekend.
It's all about the broader Niederöstereich area, where we start with some very groovy GRÜNER Veltliner... and not just still wine, but beautiful sparkling 'Sekt' or bone dry bubbles from the folks at Steininger. 
Steininger's sparkling wine philosophy is to only use typical Kamptal varieties - and Grüner Veltliner is the base grape for all their sparkling wines. After the second fermentation, the raw sparkling wine is left on its lees to achieve a subtle creaminess and fine mousse.
We'll also head more specifically to the Wachau region. The Wachau is an amazingly picturesque Austrian valley formed by the Danube river. Though it's one of the most beautiful winegrowing regions in Austria, the land there is really difficult to farm, making Rieslings there a bit pricier - especially the single vineyard offerings.
The Tegernseerhof Winery sits at the heart of the Wachau and dates back to the Middle Ages - the original winery facilities were built in 1176.
Franz Mittelbach and his wife Mathilde are the 5th generation of Tegernseerhof owners. They've been running the winery since the 1970's, and today their son Martin is carrying on the tradition as head winemaker.
And who would have thought that killer Pinot Noir could be made from Austrian hillsides - well think again.
Your first red is in fact Pinot Noir from the Anton Bauer Weingut (or winery in German) and it's like drinking Pinot from Burgundy, no kidding.
Pure, tart red currant on the nose is softened by gentle almond and vanilla notes. On the palate, those same aromas manage to unite: the tart, crisp freshness of the fruit and the rounded, fluid softness of the vanilla with a pleasant whiff of smoke. The body remains light, the tannins are silky, and pepper shimmers around the edges. This is harmonious and wonderfully seamless Pinot from the Wagram area. 
"Blauer Burgunder", as Pinot is called in Austria, places high demands on climate, soil and site. It is susceptible to various grape and vine diseases, sensitive to late frosts, berry loss
and, because of its thin grape skin, also tends to rot. Therefore, to press a Pinot Noir poses an interesting challenge. With that, the wine clearly reflects the great style of Burgundy, showing delicate berry fruits and finesse. This is a very fun and 'challenging' wine... read on below!
Your final pour is from the vigneron and marketing master, Leo Hillinger. Hillinger has developed some beautiful wine bars and a brilliant local presence in Vienna - he also makes some delightful Blaufränkisch.
The Blaufränkisch varietal is indigenous to Austria and has a black skinned intensity about it. It can be made in very powerful styles (where you might see a stronger POV when you taste it) but we've chosen a delightful example which has intensity but also freshness of tart and red cherry which mingles with perfumed cinnamon-sprinkled blueberries. The palate then presents wonderfully ripe fruit with forest floor and a firm finish.
It's a great finish to an Old World flight from Austria.
This week's AUSTRIAN wine FOUR-PACK
Starting the new year off with cold weather, and what better than some razor-focused whites and intense reds from Austria:
Tegernseerhof "Bergdistel" Grüner Veltliner Smaragd Wachau 2019 - $32/btl retail
Wachau, Austria
Karl Steininger Riesling Ried Steinhaus 2019 - $42/btl retail
Kamptal, Austria
Anton Bauer Pinot Noir Reserve 2017 - $57/btl retail
Wagram, Austria
Leo Hillinger Blaufrankisch Leithaberg 2016 - $39/btl retail
Burgenland, Austria
 

TASTE ALL FOUR WINES IN THE TASTING ROOM:

 

Flight of 4 - $22/person (2.5 oz. pours)

 

FRIDAY DEC 7th 4-7:30pm

SATURDAY DEC 8th 4-7:30pm

 

OR ENJOY AT HOME WHEN YOU ORDER THE 4-PACK:

 

$171.00 regular retail

5% off - 161.50 this weekend!

 

REPLY with your order via email
 

Tegernseerhof "Bergdistel"

Grüner Veltliner

Smaragd Wachau 2019

Wachau, Austria

$32 retail/bottle

 

The Mittelbach family's Tegernseerhof winery, located just below Durnstein, boasts a tradition dating back to the year 1002! The original facilities were built in 1176 by the Benedictine community of the Tegernsee Abbey. For centuries, the abbey was where the Bavarian monastery produced its wine. At the turn of the 19th century, it was acquired by the Austrian Empire and later, it went into private ownership.

 

Professor Adolf Distelberger (1930-2003) was responsible for the renovation of the collegiate church of Durnstein. He was also the inspiration and godfather for the Bergdistel wines. Symbolic for the comprehensive Wachau Valley, the grapes for this wine grow in the most individual crus. Today the winery is run by Martin Mittelbach.

 

The aromas on the nose are subdued, giving a slight hint of yeast. The slender yet concentrated palate holds yeasty, salty promise and comes with a slightly pithy texture. Offers freshness and savoriness now and if you decide to cellar.
 

Karl Steininger

Riesling

Ried Steinhaus 2019

Kamptal, Austria

$42 retail/bottle

 

The name Kamptal refers to the Kamp river and the "Tal" meaning valley. This beautiful area is filled with culture and tourism, which are enhanced by the numerous Heurigen (wine taverns and Vinotheques).

 

At Steininger, Grüner Veltliner represents over 50% of the production. It can be found in different styles, from voluminous full-bodied wines, dessert wines and their specialty - sparkling wines. Steininger also produces some remarkable dry Riesling and if you love white Burgundy and Alsatian whites, this will be your jam.

 

Karl Steininger is one of the initiators of the Loisium, a wine project nestled in the vineyards of Winery Steininger that combines world class architecture and a mystical underground world of wine. 

 

Medium green, yellow, fully ripe vineyard peach, a hint of apricot and an attractive

bouquet, very mineral on the palate, The finish is long, complex with minerality. A wine

with plenty of finesse and potential for extended aging. 
 

Anton Bauer

Pinot Noir Reserve 2017

Wagram, Austria

$57 retail/bottle

 

Anton Bauer represents the 4th generation in his family to manage the now 29-hectare winery. After his graduation from the wine school in Krems, (Lower Austria), and with training in Burgundy, Anton worked for more than four years as an oenologist with a renowned Austrian winery.

 

Slight but distinct hints of vanilla and cinnamon play on the ripe red cherry nose. The palate then adds alluring hints of white pepper to a lovely, fresh, translucent, aromatic body.

 

A wine that makes a virtue of Pinot's inherent lightness without being light. This is elegant, playful, spicy and aromatic and therefore utterly seductive. It's a wine you either love or will walk away from still thinking about... challenge yourself here.

 
 

Leo Hillinger

Blaufrankisch

Leithaberg 2016

Burgenland, Austria

$39 retail/bottle

 

The region of Burgenland produces by far the biggest amount of red wine in Austria. This is the reason why it is also unofficially called the red wine quarter of the country.

 

The winery Hillinger is in the north of the Burgenland, between the Leithaberg and Lake Neusiedl. This subregion is known for it's unique whites and sweets. This can be attributed to the plentiful sunshine and the cooler nights the region experiences which averages of more than 2,000 hours per year.

 

Leo Hillinger took over his father's small wine business in 1990. The Hillinger wine-growing estate is one of the largest high-quality wine producers in Austria. If you love Cru Beaujolais, you'll love this wine. The exquisite freshness of tart, red cherry mingles with the perfume of cinnamon-sprinkled blueberries. The palate then presents wonderfully ripe but tart fruits of the forest, again with that lovely cinnamon inflection. The body is sinuous, slender but firm. The finish is gloriously spicy. A very elegant wine.