Posted on
By Mark Meissner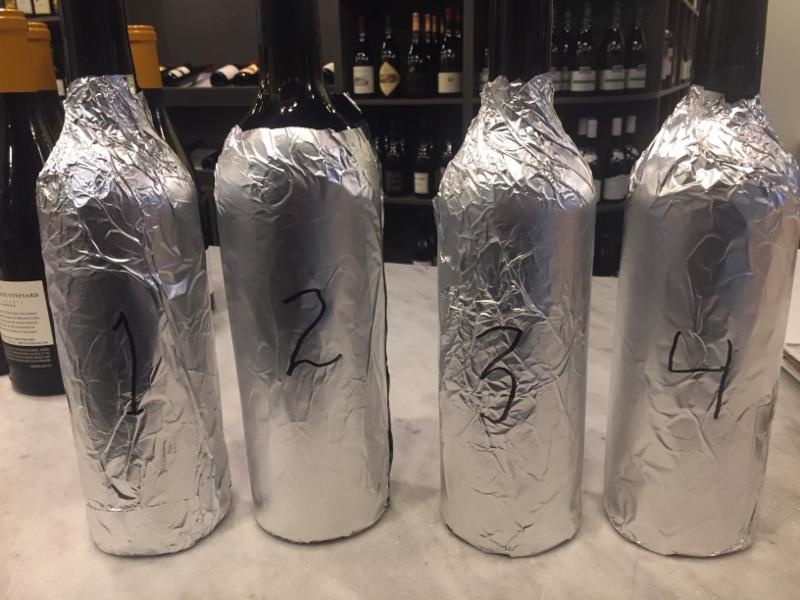 Tonight, tomorrow and Saturday will be focused on bubbles!
We'll be pouring four sparkling wines BLIND. Your assignment is to determine WHICH of the four pours is from Champagne!
We'll be pouring from Spain's Cava region, Italy's Veneto and California's Santa Lucia Highlands. Can you tease out the top dog - the grower bubbles from France's Champagne region? Four special sparkling wines and we're purposely keeping the wine details out this week, so drop by and we'll look forward to hosting you! Get ready, see you soon.
Please note, we'll be closing the tasting room and retail shop at 5pm THIS Saturday for our annual Burgundy fall harvest event - which is FULL. Thanks for understanding.
UPCOMING TASTINGS & EVENTS:
BLIND BUBBLES TASTING CHALLENGE SEPT 30, OCT 1-2 (Oct 2nd till 5pm!)
PAX! Producer Probe/New Releases OCT 7-9
GRAND CRU BORDEAUX 2nd Labels! OCT 14-16
VINEYARD 29 VINTNER VISIT RSVP Event OCT 15 (email for details)
ANNUAL ITALIAN HOLIDAY WINE DINNER Aqua e Vino NOV 11
CHAMPAGNE & CAVIAR Annual Holiday event - Friday DEC 10
Come taste with us anytime, this week: Wednesday thru Friday from 5pm to 7:30pm and all day Saturday afternoons from 1 to 7:30pm. It's always changing every week as we focus on regions, grapes and producers to further your own personal wine journey.
With much gratitude,
Mark
 

TONIGHT 5-8pm, FRIDAY 5-8pm and SATURDAY 1-5pm

 

SENSORY EVALUATION BLIND TASTING:

Sparkling Wine

 

This weekend, join us as we taste through four regions of Sparkling wine from:

 

 

 

 

 

 

 

CHAMPAGNE!

Can you determine which is which?

 

Guess correctly, and you'll receive the noteworthy bragging rights of a sparkling wine connoisseur.

 

See you this weekend.

 

 

BLIND Flight of 4 - $22 (2.5 oz. pours)

 

Here is the lineup, do your homework in advance! :)

 

Grower French Champagne:

 

Pierre Gimonnet

Brut 1er Cru Blanc de Blancs NV*)

 

Amongst the following, in random order:

 

San Giovanni Prosecco Superiore DOCG NV

(Italy)

 

VallDolina Cava Brut Nature 2017

(Spain)

 

Caraccioli Brut St Lucia Highlands 2015

(California)