Posted on
By Mark Meissner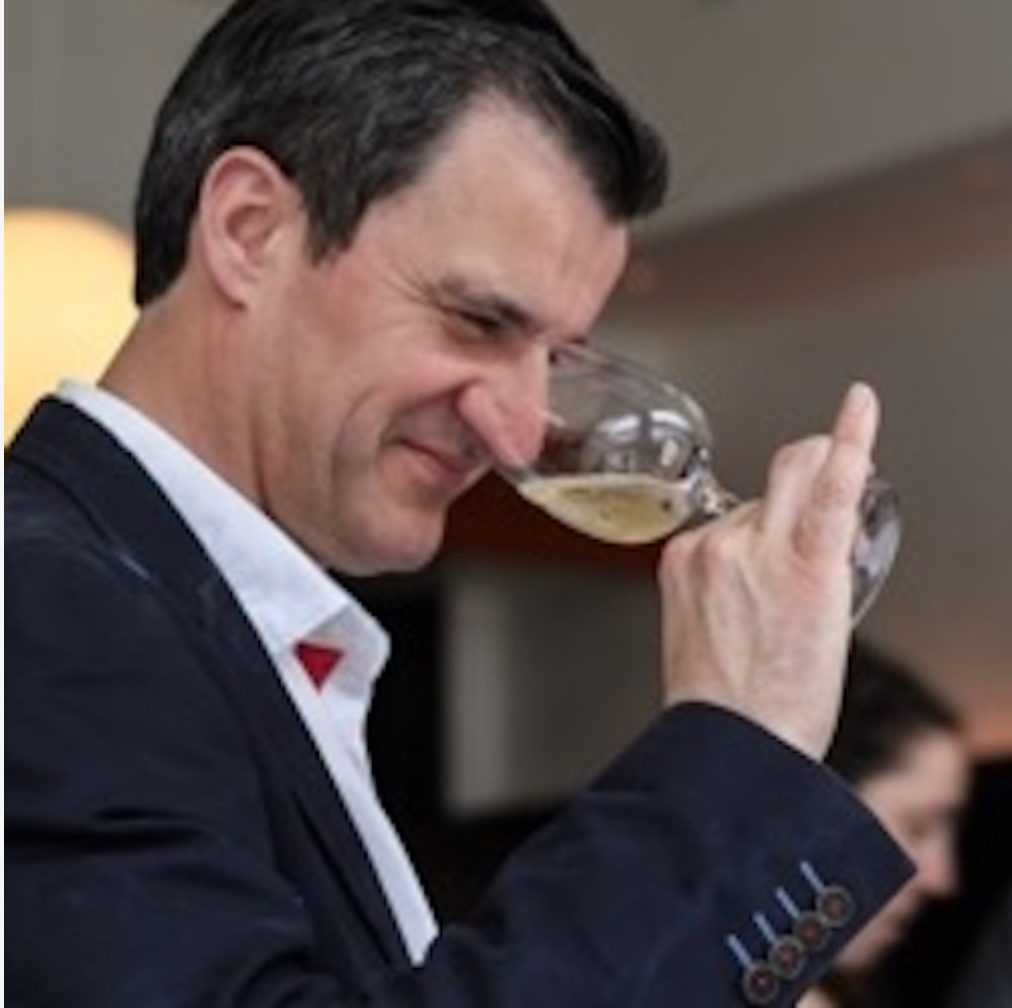 Join us this weekend as we bring you THOMAS MEUNIER (here Saturday 2-5pm) for a special tour de france and precursor to next week's nouveau Beaujolais. We will be pouring four wines from Beaujolais, Burgundy, the Rhône and Loire Valley. Thomas is fantastic and originally set up his boutique importing company in Carrboro, NC but soon will be moving to CLT! We've been delighted with the small wineries he's brought to us and it will make for a perfect afternoon of sipping this Saturday. With a name like "Meunier", he HAD to go into the wine business! Bring all your zinger questions and thoughts and meet Thomas this weekend (Sat 2-5pm). If you can't make Saturday, the flight starts tonight and will be on the tasting bar tomorrow evening too!
This weekend's showcase:
VINTNER VISIT WITH THOMAS MEUNIER: $23 flight
THURS/FRI 5pm-7:30pm
SAT 1-7:30pm (ONSITE VISIT WITH THOMAS SAT ONLY 2-5pm!)
Thomas Meunier
Authentique Vin | Carrboro, NC
A native of the Loire Valley, Thomas grew up in a family of hedonists who gave him the passion for true wines made by farmers. In 2003, he entered the wine world, becoming assistant to winemaker Frederic Mabileau in Saint Nicolas de Bourgueil. Over six years, he worked in every stage of the life of the winery – harvesting six consecutive seasons, spending long nights in the cellar making wine and, most importantly, being part of this estate's transition to organic viticulture. The unique experience brought him to the strong belief that only organic farmers can express a sense a place. 
In 2009, he moved to his wife's home state of North Carolina and decided to start his own import company, bringing in wines from all the regions of France that he crossed during his winemaking experience. Thomas' portfolio now consists of more than 35 estates, three-quarters of them being certified organic or biodynamic, but all of them at least farming organically. He chose "Authentique" as the name of his company because it sums up his philosophy about wine and life: "Authentic wines, made by authentic people…"
WINE LINEUP:
Domaine Eric Louis Sancerre 2020 - $31
Loire Valley, France
Domaine Galévan Châteauneuf-du-Pape Blanc 2018 - $60
Rhone Valley, France
Domaine Pascal Aufranc "Vignes de 1939" Chénas 2019 - $24
Beaujolais, France
Domaine Olivier Guyot Marsannay "Les Favieres" Rouge 2017 - $60
Burgundy, France
Flight of 4 - $23/person (2.5 oz. pours)
 

Domaine Eric Louis Sancerre 2020 - $31

Loire Valley, France

 

Eric's family estate was founded in 1860 by his great-grandmother, Pauline, who gave her name to the estate: "Les Celliers de la Pauline." His parents, Ginette and Leon, expanded the family tradition by specializing in winegrowing in the 1980s. Eric took over the winery in 1995 with 6 hectares (14 acres) of vines spread over Sancerre slopes overlooking the Loire in Thauvenay, Ménétréol sous Sancerre and Vinon, villages renowned for their predominantly flint soils.

 

100% Sauvignon Blanc

 
 

Domaine Galévan Châteauneuf-du-Pape Blanc 2018 - $60

Rhone Valley, France

 

Domaine Galevan owns 2 hectares of vines in Chateauneuf du Pape, of which only 0.5 hectares are dedicated to growing white grapes. They are also one of the older estates in the Southern Rhone, dating back to 1780.

 

80% Grenache Blanc, 20% mix of Clairette, Roussanne & Bourboulenc

 
 

Domaine Pascal Aufranc "Vignes de 1939" Chénas 2019 - $24

Beaujolais, France

 

We've been saying it for years, and this bottle is a great example - the Beaujolais region is capable of producing some serious wines! Chénas is known to produce some of the most full-bodied wines of all the 10 Crus, but it's also the smallest of the Crus. Located over 300 meters high on the slopes of Mont Rémont, Pascal has planted grass in the vineyards to protect the soil from erosion. 

 

100% Gamay

 
 

Domaine Olivier Guyot Marsannay "Les Favieres" Rouge 2017 - $60

Burgundy, France

 

Marsannay is the only village in the Côte d'Or not to have a 1er Cru classification. "Les Favieres" (fava bean field) is one of the top 14 climats that are in the process of being granted a 1er Cru designation. Olivier's family is one of the oldest in Marsannay-la-Côte (being given from father to son) dating all the way back to the 16th century.

 

100% Pinot Noir