Posted on
By Mark Meissner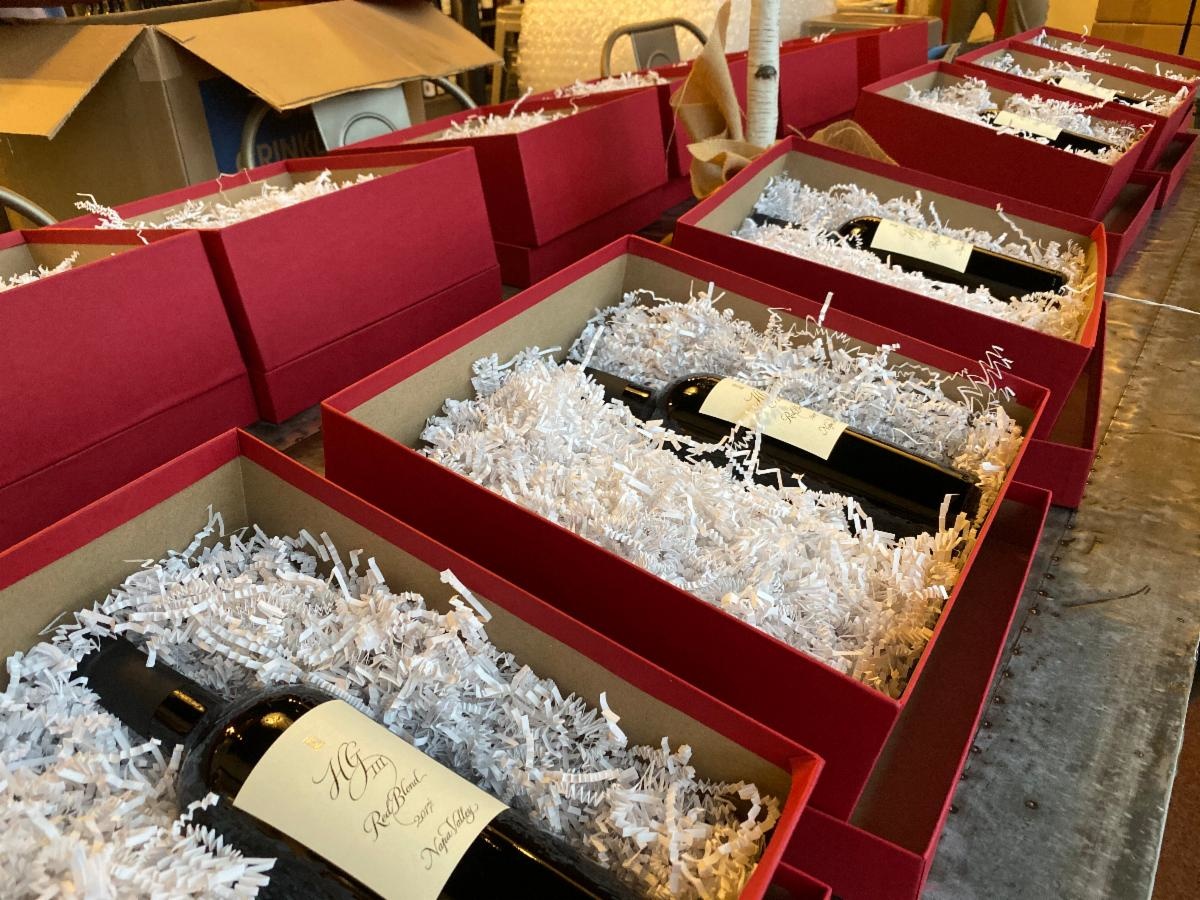 The holidays are just around the corner!
Thank you for believing in what we do.
We offer hundreds of wines at any given time, and continue to evaluate hot new wine projects weekly – consciously rotating our selections from among several thousand smaller producers. We strive to keep it edited and emphasize small production wines from France, the West Coast, and other Western European regions. We are obsessive about balanced, expressive wines that convey a true sense of place. Excessively-manipulated and mass-produced wines are not in our DNA. Every year (except this year and last) we travel with our client friends to special European wine destinations such as Burgundy & Champagne. 
It has been a tumultuous year for the pandemic health crisis (hopefully almost behind us) and has affected many of us. We are grateful for the continued support for PETIT PHILIPPE and TWENTY DEGREES throughout 2021. Our business, because of you, remains strong and we, again, are so thankful.
Join us at PETIT PHILIPPE today for our Northern Rhone tasting from 2-7pm this afternoon! Naquan and Jeremie will be manning the store and look forward to seeing you. We're open till 8pm today!
Or stop into our 20 Degrees Chocolate boutique store in South End's Design Center at 1930 Camden! Our store lead, Rebecca Clark, will be there to serve and assist you with all your discerning chocolate desires!
This holiday season is sure to be busy and we're excited to offer an elevated assortment of chocolate and fine wine, collections carefully assembled for the discerning foodie. Our passion is building a one-of-a-kind gift which embodies our craft and curating focus: authentic Petit Philippe. It's what we do during the holidays, and all year around. You'll find examples of our curiously unique, pre-arranged collections for the 2021 season of giving below. With these selections, you'll still be able to create your own custom gifts with your palate and budget in mind. We look forward to serving from you.
We're in our busiest time of year and the retail store is OPEN, and all onsite tasting is in full force!
With much gratitude, 
Mark & Casey + Alex, Naquan, Jeremie, Nicole, Rebecca & Katie
ps: Mark your calendars for our GROWER CHAMPAGNE pre-New Year's tasting Dec 29th and 30th. Details are coming your way!
CULT WINES & HANDCRAFTED CONFECTIONS
2021 HOLIDAY COLLECTIONS 
Whether it's a perfect weeknight wine, corporate gift, party case or that special bottle for under the tree, we've assembled a brilliant assortment for the season. These packages are subject to availability and also may involve substitution labels (with your approval) and/or may be customized to meet your interests and budget!
Collections will be offered in custom assortments, to meet your budget and discerning wine & chocolate desires!
$96 NAPA VALLEY CABERNET & CHOCOLATE
A perfect collection for the Napa Cabernet lover, coupled with fine nine-piece holiday assortment and two artisan chocolate bars from Twenty Degrees Chocolates. Hardin Cabernet is produced with sourced fruit from one of Napa Valley's long time "cult" producers and includes some valley floor and a bit of hillside fruit. 72% Oakville and 28% Calistoga fruit and a blend of 80% Cabernet Sauvignon, 10% Cabernet Franc, 7% Merlot, and 3% Malbec, aged in French oak. Dusty cassis, stone fruit and sage notes, bringing beautiful layers and an underlying lift with great texture and soft tannins.
Black box shown, available now only in WHITE GLOSSY!
OR SUBSTITUTE OTHER WINES OR CHOCOLATES, PER YOUR DESIRES at any price point!
$129 WEST COAST REDS & CHOCOLATE TOWER
A mix of Oregon Pinot Noir and Napa Valley red blend, coupled with an elegant Twenty Degrees Chocolate 'Tower' featuring both a four-piece and nine-piece holiday collection. The St. Innocent "Zenith Vineyard" Pinot Noir offers a lush palette with lovely aromatics and accessible fruit, spice and floral notes. It can be aged but is also an approachable bottle in its youth. Oregon winemaking star & proprietor Mark Vlossak brings you concentrated aromas of wild berries, black cherry and woodland spices with allspice and nutmeg. Blackbird "Arise" is a stellar Napa Valley red with a Right Bank focus composed of mostly Merlot. This fruit forward Bordeaux-style blend is easy to drink now. Succulent red cherry, plum, mocha, spice and licorice are front and center. 
Black box shown, available now only in WHITE GLOSSY!
OR SUBSTITUTE OTHER WINES OR CHOCOLATES, PER YOUR DESIRES at any price point!
TODAY'S TASTING 2-7pm (SAT Dec 11th)
NORTHERN RHÔNE !
$20 flight
DOMAINE DU COLOMBIER
Crozes-Hermitage
TIERCEROLLES
Crozes-Hermitage
LIONEL FAURY
Saint-Joseph