Posted on
By Mark Meissner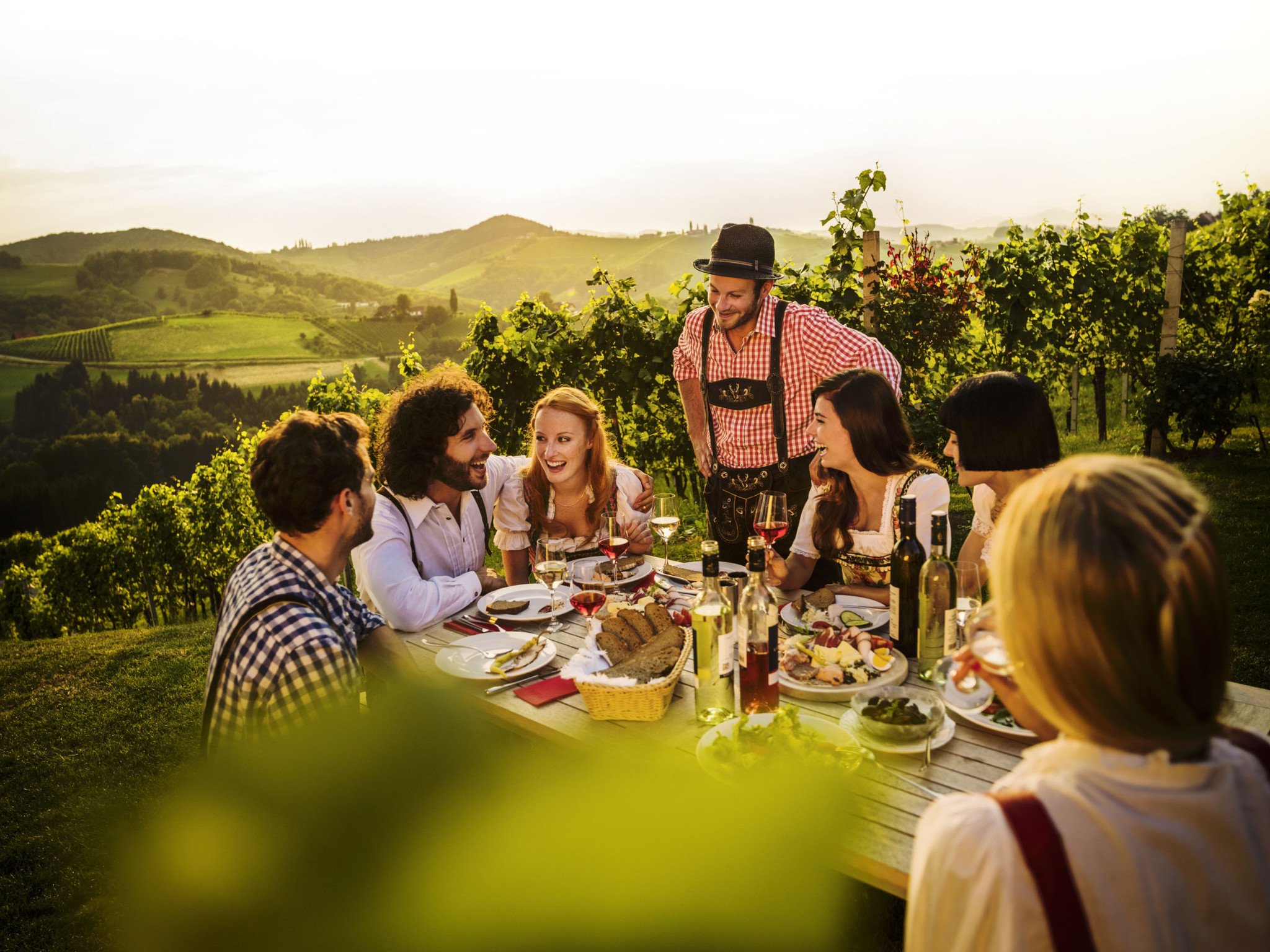 Prost!
This week, join us for a tour of beautiful white wines from Austria and Germany. It's a perfect weekend 4-pack! We're also featuring some our first Easter chocolate collections from Twenty Degrees.
Read on for the wine primer and our very special wine offerings this week...
Mark your calendars for our next official ZOOM tasting:
FRIDAY March 19th - Join us for our first-ever BLIND Wine Tasting via Zoom. Details coming soon, so sharpen your palates and get ready for a great online wine challenge and tasting. Mark your calendar for 6pm! SOLD-OUT!
Get your vaccine! They are now becoming available. The sooner we all are immunized and have some CLT herd immunity, the sooner the tasting room re-opens! Call for limited small wine tasting programs we're introducing to your backyards soon! Or email
[email protected]
The TWENTY DEGREES chocolate boutique in the South End's Design Center is OPEN Wednesdays through Sundays. See TwentyDegreesChocolates.com and see our links below to our 2021 Easter selections... always handmade and always limited!
Be well, be safe and enjoy some Deutsche Weine this week!
Cheers,
Mark
GERMAN & AUSTRIAN WINES - Primer
Join us this week as we take you from Germany's Mosel Valley to Austria's Kamptal!
Four brilliant white wines, and yes, they are DRY!
German winegrowers produce some of the world's most distinctive and aromatically pure white wines. The country's best known and widely grown grape is the Riesling, which at its best is used for aromatic, fruity and elegant white wines that range from very crisp and dry to well-balanced, sweet and of enormous aromatic concentration. Rieslings account for almost two thirds of the country's total wine production, while the country's dark-skinned grape varietals are primarily used for the production of Spatburgunder, the domestic name for Pinot Noir.
Germany's viticulture dates back to Ancient Roman times, sometime from the 1st to 4th century, when western portions of today's Germany made up the outpost of the Roman Empire. Many grape varietals most commonly associated with German wines, including the Reisling and Pinot Noir, date back to the 14th and 15th century. The most grown variety in medieval Germany was however Elbling, with Silvaner also being common, and Muscat, Reuschling and Traminer also being recorded.
Germany's 13 primary wine-producing regions produce approximately 1.2 billions bottles per year, which places Germany as the eighth largest wine-producing country in the world. It is also one of the most northern major winegrowing regions, on the same latitude with Winipeg, Canada, and therefore has a shorter wine-growing season. The 13 main regions, but we'll focus on two of the most renowned:
Nahe – situated around the river Nahe where volcanic origins give very varied soils that yield mixed grape varieties but the best known producers primarily grow Riesling, some of which have achieved world reputation in recent years.
Mosel – located along the River Moselle (Mosel) and its tributaries, dominated by Riesling grapes grown in dramatic-looking steep vineyards directly overlooking the rivers. Known for wine that is light in body, crisp, of high acidity and with pronounced mineral character, Mosel is the only region to stick to Riesling wine with noticeable residual sweetness as the "standard" style, although AMAZING dry wines are also produced. I have many fond memories of traveling by train and car (and boat) through this quaint, picturesque area which is almost as perfect as a Disneyland backdrop.
Austria
The eastern half of Austria is the winemaking center for this country whose history proves a passion for winemaking dating back thousands of years. Austrian wines are mostly dry white wines (often made from the Gruner Veltliner grape), as well as some dense sweet dessert wines (made from the ancient Welschriesling). About 30% of Austria's wines are red, made from the Blaufr-nkisch, Pinot Noir and locally bred varieties such as Zweigelt, which is used in nearly half of the country's red wine.
Despite a winemaking history that dates back to the Roman Empire, Austria's wine industry suffered a tremendous blow during the 'antifreeze scandal' of 1985, when it was revealed that some wine brokers had been adulterating their wines with diethylene glycol. The scandal destroyed the market for Austrian wine, but in the long term has been a force for good, compelling Austria to tackle low standards of bulk wine production and shift its wine culture towards an emphasis quality. Today Austria lies 17th in the list of wine producing countries by volume, but the wines are now of a quality that can take on – and beat – the best in the world. Nearly three quarters of Austria's wines are purchased domestically, however its export market has improved significantly as its wines have achieved worldwide respect and recognition
Austria's wine producing country is divided into 4 wine growing regions, but let's focus on Steirerland and the Kamptal - though many of you might associte the country with the Wagram and Bergenland regions.
area. and Carnuntum, can be divided into three climatic zones: the Weinviertel in the north, the Danube area to the west of Vienna and the Pannonian Nieder-sterreich in the southeast.
In the Kamptal, volcanic soils imparts a distinctive character to the wines, resulting in specialities such as Weinburgunder (Pinot Blanc) and Chardonnay, plus elegant red wines.
Steiermark (Styria) is known for producing the freshest and most elegant Austrian wines. All three Styrian wine-growing areas lie more or less in the southern part of this federal state. In the Sausal and along the South Styrian Wine Road, Sauvignon Blanc and Muskateller hold court, made from a critically acclaimed Traminer. The most abundant Styrian wine, the Welschriesling, is known for its lovely green apple bouquet. The region also produces more bodied wines in the Pinot family.
THIS WEEK, we'll be focusing on 4 white wines from Nahe and the Mosel in Germany, along with two wines from Austria's Steiermark and Kamptal regions!
Snap these up... as these are ALL pre-season and LIMITED.
Schlossgut Diel 
Riesling Feinherb "Von der Nahe" 2018 - $26 bottle
Nahe, Germany
Selbach-Oster 
Pinot Blanc 2019 - $27 bottle
Mosel, Germany
Weingut Karl & Gustav Strauss 
Ried Gamlitzberg Sauvignon Blanc 2019 - $26 bottle
Südsteiermark, Austria
Weingut Brundlmayer 
Langenlois Ried Loiserberg 1 OTW Gruner Veltliner 2019 - $40
Kamptal, Austria
4pack - $119.00 regular
5% off - $113.05 this week!
German & Austrian 4-pack of whites! This week's four-pack:
Schlossgut Diel 
Riesling Feinherb "Von der Nahe" 2018
$26 bottle
Nahe, Germany
Von de Nahe is an estate level Riesling—all of Diel's vineyards are on steep, south-facing slopes with high proportions of slate.
The wine is spontaneously fermented in traditional barrels with extended lees aging in stainless steel tank.
A lovely and expressive dry version, with a cream note that acts as a canvas for the array of citrus and orchard fruit flavors layered on top. Floral aromas add to the charm on the well-defined finish!
Selbach-Oster 
Pinot Blanc 2019
$27 bottle
Mosel, Germany
One of Germany's most spectacular wine growing areas is undoubtedly the Mosel valley. The river meanders in narrow bows through a landscape where Celts and Romans grew wine over 2000 years ago. 
A cool little vogue behind this charming and singular critter from Selbach-Oster!
It hails from a steep slate vineyard and receives a teensy smooch of cask, so you get a pike quenelle Pinot Blanc with slate-like energy. And this 2019 is already singing!
Light, fresh and clean aromas of green apple, white peach, and yellow pear.
Wow... this is good. I'm drinking it now! :)
Weingut Karl & Gustav Strauss 
Ried Gamlitzberg Sauvignon Blanc 2019
$26 bottle
Südsteiermark, Austria
The Strauss wine estate, whose high-quality products are already well known and widely appreciated beyond the region's borders, is located in Steinbach, near Gamlitz. The enormous Gamlitzberg is the largest single winegrowing area in southern Styria.
The Gamlitzberg is the largest single vineyard located in the cadastral community Steinbach
and the most is cultivated by winery Strauss. Due to the hilly landscape, hot days and cool
nights in combination with slight winds blowing from the Koralpen mountain range, the substance of the Sauvignons and Chardonnays grown on this southeast site, are enormously challenging wines. .
Very intensive and complex aromas. Elegant spiciness, expressive gooseberries, yellow pepper, citrus with profound minerality.
Weingut Brundlmayer 
Langenlois Ried Loiserberg 1 OTW Gruner Veltliner 2019 - $40
Kamptal, Austria
This wine derives from a vineyard on the "Loiserberg" wherein one also finds the site "Berg Vogelsang". The difference is that the Grüner Veltliner from "Loiserberg" grows on a south to southeast facing slope, which is less exposed to the winds. The soil stems from primary rock geologically defined as zoisite-amphibolite, which is decomposing granite consisting of gneiss, mica-schist, and some clay and loess.
This has always been a house favorite producer.
Delicate bouquet of pome and stone fruit enriched by flowery aspects (acacia) with a whiff of spice and yeast, dry, refreshing and stimulating, very sappy and well bodied with frequent joyful bursts of fruit flavor, perfectly balanced, as it also shows a strong backbone and good length.