Posted on
By Mark Meissner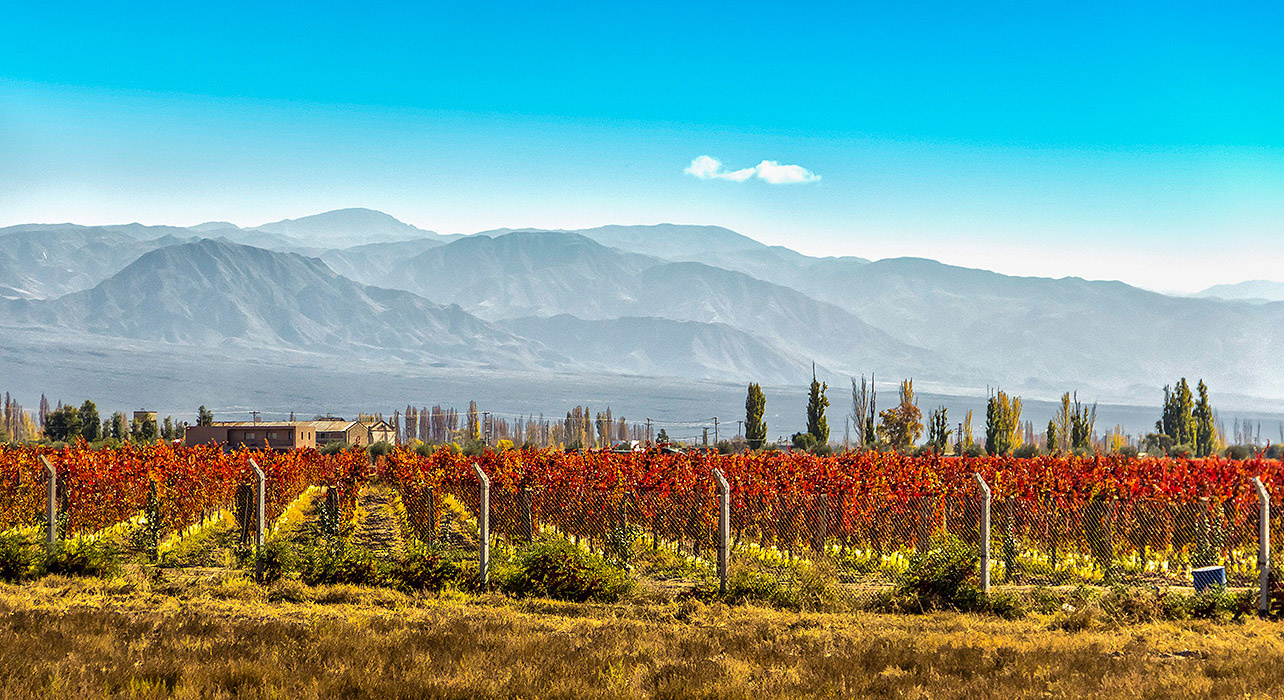 TGIF!
This weekend, we bring you a first-ever focus on wine south of the equator - CHILE.
As you know, we've specialized in western Europe and West Coast wines for over a decade now. And with the COVID pandemic, we decided to try new things and new wines, just for the sake of keeping our sanity. Part of growing (or recovering) involves change and adopting new things - so back in January the staff felt strongly that we should dabble a bit in wine appellations south of the equator, and I said, let's do it. This is not to say we're loosing our focus on the regions we know and love (like France and California), but simply said, let's do a test - a test to see what YOU think of the wines from other new world wine regions. With that, tomorrow AND next weekend, we bring you four delightful wines from Chile. Why Chile and not Argentina you ask? Well, good question. Our hypothesis for years now has been that a lot of the wines from say Mendoza (the ones that are prolifically imported) are built for the mass market, and tend to be more or less broadly available in big-box and grocery - channels that are contrary to our model. Moreover, we (read: I) felt that a lot of the really great, artisanal wines stayed in the country (or didn't make it to NC), and/or were priced above what one would consider 'typical' for bottles from that region. All said, the broad brush strokes are just that. And our interest in exploring deeper is fundamentally based upon the mantra that to be great at anything, you have to be willing to explore and challenge the fundamentals which you're accustomed to. Are all french wines amazing? No. Are all Napa or Sonoma wines brilliant? No. Therefore all wines from South America might also have the not-so-great - but what about the amazing? So this weekend, we bring you a pilot wine flight into Chile - four wines that we hand-selected from a reasonably good sample size - wines that we felt did show a sense of place and thought they were worthy of the tasting bar, or shall I say, 'testing bar'.
Join us. Give us your feedback. Good or bad, just the honest unfiltered perspective. All said, this is wine. And this is a fun exercise.
See you this weekend.
Please note, that our tasting room will be closed this evening at 5:30pm for a private tasting, but we do hope you'll stop by tomorrow. And if you can't make tomorrow, the flight will continue through next weekend.
Please note our upcoming calendar of events:
CERETTO Barolo Dinner, @ Aqua et Vino, Thursday, May 5th
R O S É F E S T 2022 ! (Sat, May 14th)
Papapietro-Perry Winery, @ Dressler's Metropolitan, Thursday, May 26th
More details revealed as events are released, but please mark your calendars!
Be well, drink well and see y'all soon.
Cheers!
Mark
Chile (a wine primer):
Chile is one of South America's most important wine-producing countries. Occupying a thin strip down the western coast of the continent, it is home to a wide range of terroirs, and an equally wide range of wine styles.
The Chilean viticultural industry is often associated in export markets with consistent, good-value wines, but some world-class reds are also made, commanding high prices. For red wines the initial export mainstays have been Bordeaux varieties of Cabernet Sauvignon and Merlot,
Like many New World countries Chile has adopted a signature grape variety; here it is Carmenère, once widely grown in Bordeaux. It was thought to be extinct following the European phylloxera outbreaks of the 19th Century, but was rediscovered in Chile in the 1990s. Much of it was mixed up in vineyards with Merlot plants; the Carmenère vines were often assumed to be poorer performing mutations of the former. Once they were identified, and the fruit was allowed a week or two extra on the vine to fully ripen, blends featuring Carmenère and single variety bottlings began to gain traction. (NB this grape variety is usually spelt Carménère - with two accents - outside Chile.)
Pinot Noir from the cooler parts of Chile is beginning to make an impression, and Syrah is increasing in popularity in many regions offering a wide variety of styles. The supporting cast of red wine grape varieties in Chile includes additional bit-part players from Bordeaux; Petit Verdot, Cabernet Franc and Malbec. Emphasis on the latter has increased in the light of Argentina's success with the variety, though plantings in Chile date back to the 19th Century. Cinsaut and Carignan join Syrah in the Southern French contingent.
White wine plantings are led by Chardonnay – also grown in many differing macroclimates – which can achieve very high quality levels with prices to match, and Sauvignon Blanc. Viognier, Riesling and Semillon are among those varieties grown on a smaller scale.
Chile spans 4300 kilometers (2700 miles) of land running north-south between the Pacific Ocean and the Andes Mountains. The topography is very favorable to viticulture, and despite the fact that Chile is only 160 kilometers (100 miles) wide, most climatic variation in the wine-growing regions happens from east to west, rather than from north to south. The Pacific, with its Antarctic Humboldt Current, brings cooling breezes to coastal vineyards, while the sheltering presence of the Coastal mountain range makes Chile's Central Valley relatively warm and dry. Along the eastern edge of the country, in the foothills of the Andes, high altitudes and abundant meltwater rivers make for a different terroir again. With the Pacific Ocean on one side and the forbidding barrier of the Andes on the other, Chile's vineyards have remained protected from the phylloxera aphid.
Chile has been a wine-producing country since the first European settlers arrived in the mid-16th Century. The original vines, to make sacramental wine, were brought by Catholic missionaries directly from Spain or via Peru or California. The Mission grape variety – known here as Pais – was widely planted during this time, and became the mainstay of country wines for domestic consumption. It is most common in Maule and Bio Bio in the south, mainly grown by older farmers making field blends, but it is beginning to feature in many high-quality bottlings.
It wasn't until the 19th Century that viticulture began to expand in Chile, mainly due to the spread of wealth associated with mining in the Atacama Desert. European trends started to infiltrate Santiago, and a wine industry sprang up to the south of the city, around the Maipo Valley. Wine estates were built, with the styles of both wine and architecture heavily modeled on those of France. The estate vineyards of Concha y Toro, Cousino Macul and Santa Rita were established in this time.
Throughout the 20th Century, Chilean wine was limited to a domestic market, but a push toward quality in the latter half of the century saw an uptake in the international market. Whereas Chilean winemakers had traditionally used tanks and barrels made of beech wood, in the 1980s stainless-steel tanks and oak barrels were introduced, marking the start of a technology-driven era.
Source: Chile, Vines and valleys in Chile, Jonathan Reeve
Join us THIS Saturday 1-7:30pm, + 3/31-4/2, and taste through our first Chilean flight of four brilliant wines:
Ritual Valle de Casablanca Sauvignon Blanc 2019
$25/btl
Lapostolle "Cuvée Alexandre" Apalta Merlot 2015
$32/btl
Clos Apalta "Le Petit Clos" Apalta Vineyard Valle del Colchagua 2018
$57/btl
Vina VIK "Milla Cala" Valle del Cachapoal Red Blend 2017
$50/btl
Flight of 4 wines (2.5 oz. each) - $22/person
Order the 4-pack of bottles for pickup, it's just $164!
 

Ritual Valle de Casablanca

Sauvignon Blanc 2019

$25/btl

 

Ritual Wines is a project from world class winemaker Paul Hobbs and Agustin Huneeus (Quintessa, Flowers). Currently, at the helm is winemaker Sofia Araya. Born and raised in Chile, she brings her family's customs into her winemaking practices. During her time at college, she also was a winemaker at Casa Lapostolle in Apalta – Colchagua Valley. Upon graduating from the Universidad de Chile, Sofia worked four years at Luis Felipe Edwards in the Colchagua Valley. Sofia then worked at Aresti Vineyard in Curicó Valley. She became the Assistant Winemaker at Viñedos Veramonte in 2009.

 

Pale gold color; white peach, nectarine, white flowers on the nose; white peach, lemon, nectarine, passionfruit on the palate.

 

Vibrant acidity in an austere and delightful sauv blanc with excellent mouthfeel! Wow, this is a beautiful white.

 

Aged in 30% concrete eggs, 30% neutral oak, and 40% stainless steel tanks.
 

Lapostolle "Cuvée Alexandre" Apalta

Merlot 2015

$32/btl

 

Lapostolle was founded in 1994 by Alexandra Marnier Lapostolle and husband Cyril de Bournet upon their discovery of a unique Clos in the Apalta Valley, sheltering 100-year-old pre-phylloxera vines. They quickly realized its potential for producing world-class wines. The Marnier-Lapostolle family has been recognized for fine wines and liqueurs since the early 19th century. In establishing her family's legacy in the New World, Alexandra brought generations of French winemaking tradition and expertise to the rugged landscape of the Colchagua Valley.  Today Charles de Bournet, is the seventh generation at the helm. Wine is all estate fruit from Apalta, located 170 kilometers southwest of Santiago in the Colchagua Valley.

 

95% Merlot, 5% Syrah 

 

Up to 4 weeks of maceration on the skins, fermented in stainless steel tanks, then transfered to French oak. Aged for 14 months prior to bottling.

 

Ruby red in color with a cherry edge, this wine offers aromas of red fruit, such as cherries and strawberry, with fresh herb notes and a touch of vanilla. On the palate, it is silky, elegant and medium-bodied, with flavors of plum and cherry.
 

Clos Apalta "Le Petit Clos" Apalta Vineyard Valle del Colchagua 2018

$57/btl

 

In its short history, Clos Apalta wines have consistently ranked highly (90+ points) among reputable wine trade publications, a testament of the rigorous standards implemented at the winery to produce outstanding wines. In 2014, Clos Apalta gave birth to its second wine, Le Petit Clos de Clos Apalta. Think a bit bigger name here, and think Bordeaux made in Chile, now think 2nd label.

 

Le Petit Clos offers a different interpretation the local terroir, using the same grapes, but in different proportions, and offering young vines a chance to prove their worth before they can make it into the Grand Vin.

 

53% Carmenère, 32% Cabernet Sauvignon 12% Merlot, 3% Petit Verdot

 

Wine is fermented in small french oak vats and rests on the skin for up to 5 weeks! Only native yeasts are used.

 

Deep and intense red color with purple and cherry edges. Intense fruit expression with black fruit and cassis, well mixed with red fruit such as cherry and plum. Slightly spiced with anise and cedar notes. Delicate fresh violets fragrance. Big structure and good volume, balance with a remarkable acidity. Hmmm, this is pretty solid.
 

 

Vina VIK "Milla Cala" Valle del Cachapoal Red Blend 2017

$50/btl

 

In 2004 Alexander Vik, a billionaire Norwegian entrepreneur had a dream - to create a world-class vineyard that would produce the best wine in South America and rank among the best in the world. In his quest Vik assembled an expert team of oenologists, climatologists, geologists, viticulturists and agronomists to find the ideal site in South America to produce his dream wine. Château Pavie in Saint Emilion was tapped, along with other renowned viticulturists from France and Spain. After a two-year search, the team settled upon a location that provided the optimal climatic conditions for grape growing. It was nearly 11,000-acres of virgin wine territory in the fortuitously named Millahue Valley, or 'Place of God' as named by the indigenous people.

 

Cabernet Sauvignon (50%), Carmenère (35%), Cabernet Franc (8%), Merlot (3%) and Syrah (4%). This wine, made from very low yields, is aged 21 months.

 

Blackberry and cassis aromas include familiar Chilean notes of eucalyptus and juniper. This Cabernet Sauvignon-dominant blend is ripe and creamy in feel, with generous flavors of brown sugar, herbs, blackberry, cassis, coffee and chocolate. The finish is chewy and rich.