Posted on
By Mark Meissner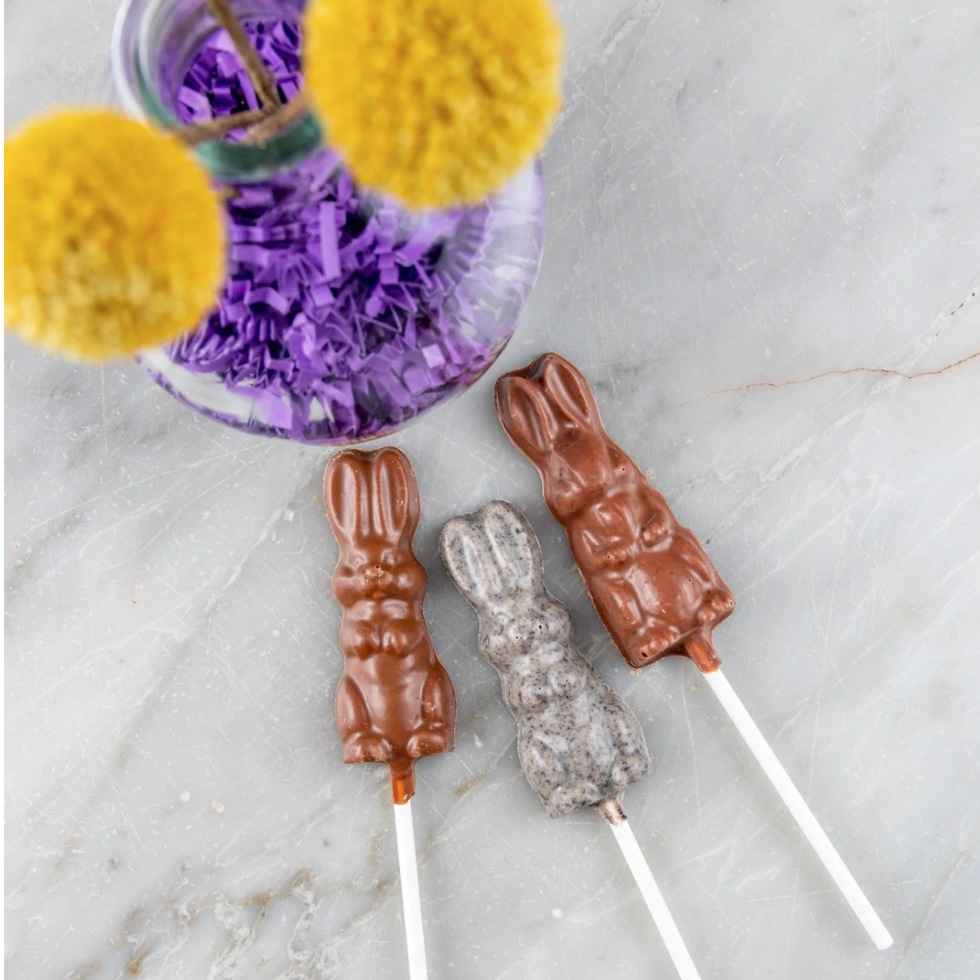 It's Spring Break and Easter weekend,
This weekend, join us for our special pairings flight! Read on for the details!
It's a $24 flight of four or pick up the 4-pack for $177.
OUR 20 DEGREES CHOCOLATES FOR EASTER ARE NOW LIMITED!!!
Please note our upcoming calendar of events:
CERETTO Barolo Dinner, @ Aqua et Vino, Thursday, May 5th
R O S É F E S T 2022 ! (Sat, May 14th)
Papapietro-Perry Winery, @ Dressler's Metropolitan, Thursday, May 26th
More details revealed as events are released, but please mark your calendars! Email us for pre-reservations.
Be well, drink well and have a great weekend.
HAPPY EASTER!
Mark
20 DEGREES Chocolates - Our 2022 EASTER Collections are 
here
!
I believe it's our best collection ever!! For more information, please visit us at:
https://20degreeschocolates.com/collections/easter
COLLECTIONS ARE AVAILABLE FOR IN-STORE PURCHASE AT PETIT PHILIPPE OR TWENTY DEGREES in South End.... or ONLINE!
LIMITED, as always, so don't delay getting your handmade Easter treats!!
THIS WEEKEND:
Wines Recommended to Pair With Easter brunch or dinner!
Whether or not you observe the Easter holiday, this is the weekend for getting your spring outdoors time cookin'! So get the grill started and sweep the patio, it will hopefully be a brilliant easter weekend!
We've selected four wines for your tasting enjoyment OR for 4-pack pickup! And you'll also see our food pairing suggestions here!
Chardonnay:
goat cheese
roasted nuts
apple dishes
hollandaise
deviled eggs
seabass/lobster
roasted carrots
caviar
soft cheeses
cream sauces
Gamay:
ham
burgers
herbed dishes
artichokes
grilled asparagus
avocados/guac
bacon
bagels & lox
BBQ/pork
tuna
Pinot Noir:
salmon
prosciutto
tenderloin
wellington
sausage
duck
roasted mushrooms
pork chops
quail
Zinfandel:
Lamb
burgers
pot roast or rib roast
prime rib
beef bourguignon
berry sauces
wild game
AND here are OUR picks for Easter. Drop in to taste or just order the 4-pack!
Calstar Cellars Manchester Ridge Vineyard "Cuvée Ann" Chardonnay 2017 - $44
Mendocino County, CA
Domaine Cheveau Saint-Amour "Villa Violettes" Gamay 2019 - $29
Saint-Amour-Bellevue, Beaujolais, France
Brittan Vineyards McMinnville Estate Pinot Noir 2018 - $42
Yamhill County, OR
Papapietro Perry Dry Creek Valley Zinfandel 2019 - $62
Sonoma County, CA
Flight of 4 - $24
(2.5 oz. pours)
Thursday/Friday 5-7:30pm and Saturday 1-7:30pm
Or take home the 4-pack! - $177 retail for all 4 bottles
 

Calstar Cellars Manchester Ridge Vineyard "Cuvée Ann" Chardonnay 2017 - $44

Mendocino County, CA

 

Rick Davis is no rookie to the wine business. With over twenty years of winemaking experience under his belt, Rick has close relationships with some of California's top wine producers and growers, and has played a major role in crafting award winning wines for notable estates as Flowers Winery, Londer Vineyards, Halleck Vineyards, and Alcina Cellars. He developed Calstar Cellars with his wife in 1999 as an extension of these relationships.

 

Rick Davis has always been an artist in some form or another, studying regional planning at the University of Pennsylvania and then moving into a career as a leather artisan before following his gourmet food fascination and finding his way to wine. Calstar gets its name from Rick's two cats, Callie and Star, who were around when the new winery first got under way. Rick would store his just-bottled wines under a tree in the backyard – a tree that Callie and Star began favoring as their new "hang out" spot as well.

 

We recently met Rick and adore his Manchester Ridge Chard!

 

THINKING EGG CASSEROLE? > High acid whites generally are loved by all and compliment any dish with creamy egg yolks!
 

Domaine Cheveau Saint-Amour

"Villa Violettes" Gamay 2019 - $29

Saint-Amour-Bellevue, Beaujolais, FR

 

 

The Domaine was established by André Cheveau in 1950. His efforts were followed by his son, Michel, and now Michel's two sons, Nicolas and Julien are actively running these fourteen (14) hectares estate. The vineyard holdings are predominantly located in and around Solutré-Pouilly but extend as well into Davayé in the Maconnais and Saint Amour in the Beaujolais. The Gamay in the vineyards in Saint Amour, this famed cru in the Beaujolais, is planted essentially in sand, schist and granite. 

 

Taste: Concentrated aromas of bramble berries, violets, and slate. The palate showcases a perfect balance of ripe, fresh fruit and firm tannin.

 

THINKING HAM? > Low tannins and fresh cut fruit in Gamay can nicely balance salty, rich and smoky flavors.
 

Brittan Vineyards McMinnville Estate

Pinot Noir 2018 - $42

Yamhill County, OR

 

Robert Brittan left Stags' Leap Winery in Napa after 16 years as Winemaker and Estate Manager to fulfill his dream of making Pinot Noir, Chardonnay and Syrah from unique sites in cooler climates. His winemaking career began in his dorm room at Oregon State University, where he was a physics and philosophy major. After leaving OSU he spent three years working in a large winemaking facility in the Central Valley, where he realized that this was something he wanted to do for the rest of his life. He then completed a degree in Enology at UC Davis and moved to Napa Valley, where he made wines for Far Niente, Saint Andrews and Stags' Leap Winery. In 2004 he and his wife Ellen purchased a 128-acre estate in the foothills of the Coast Range in Oregon's Willamette Valley. 

 

Tasting note: The 2018 Estate Pinot noir showcases notes of red currant, red plum, cherry and pomegranate which are accented with hints of five-spice, anise and tobacco. A lovely vein of salinity runs through the palate which finishes with the power and richness indicative of the 2018 vintage.(From Webs

 

THINKING POULTRY? > Lighter red wines with finesse and a clean finish make for brilliant pairing with turkey or chicken. 
 

Papapietro Perry Dry Creek Valley Zinfandel 2019 - $62

Sonoma County, CA

 

The story of Papapietro Perry Winery began in a garage with two friends, Ben Papapietro and Bruce Perry, who were bitten by the winemaking bug. They started making wine, as both of their grandfathers had, for the enjoyment of their families and friends. Like their grandfathers, they were good at it - so good, in fact, that by the 1990s they decided to produce their garagista wines in commercial quantities and Papapietro Perry Winery was born.

 

Tasting note: The nose bursts with juicy red fruit, blueberry and fresh plum. On the palate, the wine presents deep raspberry, fresh plum flavors that mingle with minerality and juicy blackberry notes.

 

THINKING LAMB? > Red wines with a decent tannin structure, fuller fruit, and a finish that can stand up to lamb.