Posted on
By Mark Meissner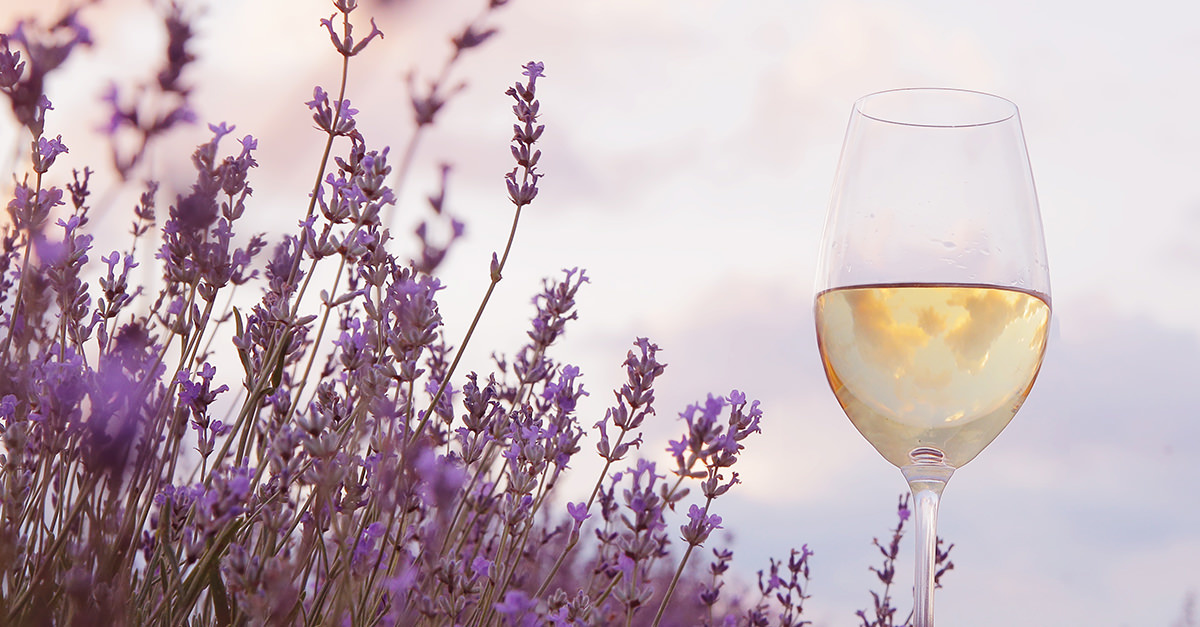 Happy Thursday !
This week, we're thrilled to announce that after 13 months, we feel it's safe to re-open the tasting room and outside patio! Re-opening is in alignment with the NC Health & Human Services guidelines and is LIMITED based upon scaled back indoor and outdoor seating only. First come, first-served with no reservations. Please note, we will continue to require that you wear a mask when shopping the store and not actively sipping. Again, our top priority is to protect your well-being and continue to keep COVID-19 from community spread. Today, more than 40% of North Carolinians have had at least one vaccination and a third of us are fully vaccinated. Our entire team has been fully vaccinated, and we will continue to wear masks while serving you. Seating will be socially-distanced and we ask for your partnership in maintaining everyone's sippin' space. Welcome back friends and wine lovers.
Regarding group events, we will continue our Zoom-based events and have our next WINEMAKER online tasting event coming up, see below! Future spring and summer seasonal events will be highly limited in terms of available tickets, AND we will also offer online versions of the same seasonal events - stay tuned for more details!
JOIN US VIA ZOOM, FRIDAY APRIL 23rd for a very special online tasting with TWO brilliant California winemakers, wife & husband team Bibiana Bibiana González Rave-Pisoni AND Jeff Pisoni! We'll be showcasing SIX wines - three labels from Cattleya Wines and three from Pisoni Vineyards. It's a study in how two married winemakers view their wines & their very unique winemaking relationship. Focus is both Sonoma and Santa Lucia California red, white and rosé. It's a fun twist and the wines represent a brilliant lineup. More details forthcoming, Email or call for pre-reservations via email. 6 special wines and a $49/kit !
This week, we will be showcasing SIX wines for our SPRING PORCH PLEASERS pack. It's a very happy set of wines perfect for the season and some lovely new releases to be enjoyed in the backyard or poolside. Read on and be well, be safe. We look forward to seeing you soon.
We will be adjusting back our operating hours next week, see the banner above, and for this week we will be open till 7pm.
We look forward to seeing you. And if you haven't taken advantage, COVID vaccine appointments are now abundant! We hope you're already enjoying the freedoms of a vaccinated lifestyle with continued caution until this is all behind us.
With much gratitude -
Mark
TWENTY DEGREES CHOCOLATES - PRE ORDER YOUR MOTHER'S DAY CHOCOLATES NOW!
BIG HEARTS $12/each
Hand-painted and are about the size of the palm of your hand, very generous in size.
The flavors are:
Hazelnut Latte (coffee ganache over a layer of hazelnut praline) - the purple heart
Lemon Bar (lemon gelee over lemon buttermilk ganache with shortbread crust) - the blue heart
Tropical (mango-passion fruit over coconut crunchy layer) - the green heart
16-Piece LIMITED TRUFFLE COLLECTION $41/each
Contains 2 each of the following flavors:
Peach Framboise 
Key Lime Pie 
Apple Tarte Tatin 
Bramble Ramble 
African Queen 
Fleur de sel Caramel 
Mint Chip 
French Roast 
CALL TO PLACE YOUR ORDER AT THE MYER'S PARK STORE 704-332-9910
OR PLACE YOUR ORDER AT 20DEGREESCHOCOLATES.COM
This week's wine showcase: SPRING TIME PATIO PLEASERS!
This week, we take you from France's Jura, to Portugal, then Germany's Pfalz, the Canary Islands of Spain, Italy's Piemonte and the North Coast of California. It's our best representation of some of our newest wines, all carefully curated for the season. Killer value for money and some of our hottest new wines:
Domaine Bénédicte et Stéphane Tissot
Crémant du Jura NV
$36/btl
Antonio Maçanita
Touriga Nacional Rosé 2019
$22/btl
Weingut Muller-Catoir Haardt
Scheurebe Trocken 2019
$32/btl
Bermejos Lanzarote
Diego Seco 2019
$30/btl
Idlewild "Fox Hill Vineyard"
Barbera 2017
$37/btl
Cascina Chicco
Langhe Nebbiolo 2018
$24/btl
6-pack - $181 retail
5% off THIS WEEK - $171.95
Patio Pleasers for Spring Time happy sippin':
Bénédicte et Stéphane Tissot
Crémant, Jura NV
$36/btl
Let's kick off our pack of delicious wines with a sparkler that's a perfect fit for the warm weather ahead of us! Stéphane inherited the domaine from his father in the mid 80's after graduating from La Viti de Beaune and has gained international recognition in revealing the potential for great wines out of the small region of Jura, near the Swiss border. We discovered Domaine Tissot many years ago and have carried a multitude of their still wines, but we were only introduced to their Crémant just recently - what a gem! It's a blend of the same varietals used in Champagne (Chardonnay and Pinot Noir) with a dash of local varietals (Poulsard and Trousseau) added to the mix - think extra complexity to an already gorgeous cuvée. The bubbles are tiny, refreshing and enhance the aromas and flavors of soft golden apple, white pear flesh and elderflower. The acidity is palpable and the finish is the perfect description of seamless.
Drink it on its own, with a dash of Crème de Cassis or with a light summer salad. Either way you serve it, you can't go wrong!
Antonio Maçanita
Touriga Nacional Rosé, Douro 2019
$22/btl
There would be no way for us to do a spring time wine pack without featuring a Rosé. Heres a new producer from Portugal which will please probably any blush lover. When you think of Rosé, France is the first place that comes to mind for excellent, quaffable examples, so we were thrilled to find one that tastes like a Côtes de Provence, but from Portugal. Made with 100% Touriga Nacional, a varietal usually associated with full-flavored reds, the brother-sister team at Maçanita carefully crafted this Rosé using only the finest grapes from old vines from three distinct sites within the Douro valley. The result is a refreshing alternative to French and Californian Rosé win with lots of soft red cherry and cranberry on both the nose and palate - but the slight mineral-driven finish is where the Maçanitas makes its mark. The acidity is perfectly balanced out by the fruit, and we've decided to put it on the shelf all season! It's a special highlight wine for this week's pack. Give it a whirl, you'll surely love it.
Weingut Muller-Catoir Haardt Scheurebe Trocken, Pfalz 2019
$32/btl
If we had to pick our favorite top ten German producers, Muller-Catoir would definitely stand out at the top of our short list. Family owned since 1744, this winery is located in the heart of Pfalz, a well-established region that is, in short, a continuation of the vineyards from Alsace, France. You can expect this wine to be on the drier side and also something you may have never had before. Scheurebe is a cross between Riesling and another little-known varietal called Bukettraube. The result is a combination which provides aromatics and a drier style of white wine. You'll find beautiful notes of white peaches, fresh grapefruit juice and some honeydew, all perfectly interlaced. You just can't get enough of the bouquet. The palate is more focused on the grapefruit notes with zingy acidit, which quickly dissipates to reveal just a kiss of mineralityl. This wine will be THE one that'll change your mind about most German wines being sweet and unflattering. That's guaranteed! Pair it with ceviche, yellow-tailed tuna or salmon belly to enhance your weekend wine experience.
Bermejos Lanzarote
Diego Seco, Canary Islands 2019
$30/btl
This next white from Spain is not only unique for its characteristics, but also for the environment in which the grapes grow. Lanzarote is just one of the islands in the Canaries, off the coast of Morocco and its landscape is truly exceptional for grape growing. The entire island is covered in volcanic ash and is swept by fierce winds year-round. You might think that vines are unable to thrive in such a place, but quite the contrary. Over centuries, inhabitants of the island cleverly dug what looks like craters. Here you'll find the indigenous vines growing without vigor, thanks to the undulating low points which retain the small amount of rainfall the area receives. These vineyards then are bound by volcanic stacked stone walls which further shield the low-yielding vines from the harsh winds. It seems truly painstaking for what little wine they produce, but the quality and complexity obtained are worth the historically difficult work. Fresh aromas of yellow apple skins take the lead with subtle notes of wax and crushed rocks following in tow. The acidity, alcohol and body are in sync to carry the apple theme throughout the palate. It makes us want to dig into some gourmet chicken tacos or some Branzino every time we sip on this delightfully crafted wine made from 100% Diego grapes. It's the perfect wine to mentally escape to a faraway land - the Canary Isles.
Idlewild "Fox Hill Vineyard"
Barbera, Mendocino CA 2017
$37/btl
Moving over to reds now, we decided to come back to the good ol' USA - but with a twist ths week. Our American wine pick this week does not come from the "usual suspects" (Cabernet, Merlot, Zin, or Pinot Noir per se.) Enter: Idlewild winery. This Californian winery focuses solely on producing wines from varietals originally native to the Piedmont hills of northern Italy. Idlewild brings us fruit from the heart of Mendocino County, where its perfectly cool climate and radiant sunshine are ideal for growing grapes such as Dolcetto, Arneis, Cortese, Nebbiolo and Barbara. But the standout for us has been the Barbera. Aromas of ripe, juicy raspberries and plums are the primary fruits to jump out of the glass. Behind that wall of fruit, there are notes of fig and dry violets laced with with just a drop of balsamic that keeps wafting through the aromatic layers. The natural acidity already present in the varietal, coupled with the ripeness of the fruit grown under the California sun yields a wine of both structure and body. It's soft finish makes it oh-so-easy to sip. It's a perfect porch sipper on its own, but if you're ever cooking pork ribs on the grill with Korean BBQ sauce, your pairing is complete.
Cascina Chicco
Nebbiolo, Lange 2018
$24/btl
To round out this week's offering, we bring you an absolute 'slam dunk' for money-to-quality. We have carried Cascina Chicco many moons ago and it somehow got forgotten through the distributor network. So when we heard it was back in the state we were extremely pleased to re-discover the label.
Chicco makes some brilliant Barolo and grand cru villages in the Piemonte always command a premium price. So when we discovered their baseline Langé village-level Nebbiolo, we were smitten with the prospects. It really is one of the best representations of the varietal we've had in many years... No kidding. We're confident is drinks better than probably ANY competitor at twice the price. Sourced from historic vineyards just North of Barolo (actually in Roero), the fruit undergoes the same rigorous process as the more expensive wines from their portfolio. Aromas of Morello cherry, dried blackberry, fine tobacco and that beautiful earthiness which is so typical of Italian wines shines through. Taut acidity, firm tannins and a lengthy finish that would make pricier Nebbiolos (read: Barbaresco) blush. There is a wonderful harmony here, a symbiosis of medium-bodied goodness that will delight bold red wine drinkers and lighter-varietal lovers alike. And for the foodies out there, think lamb chops with mushrooms and keep it simple - the quality ingredients will sing with this bottle!