Posted on
By Mark Meissner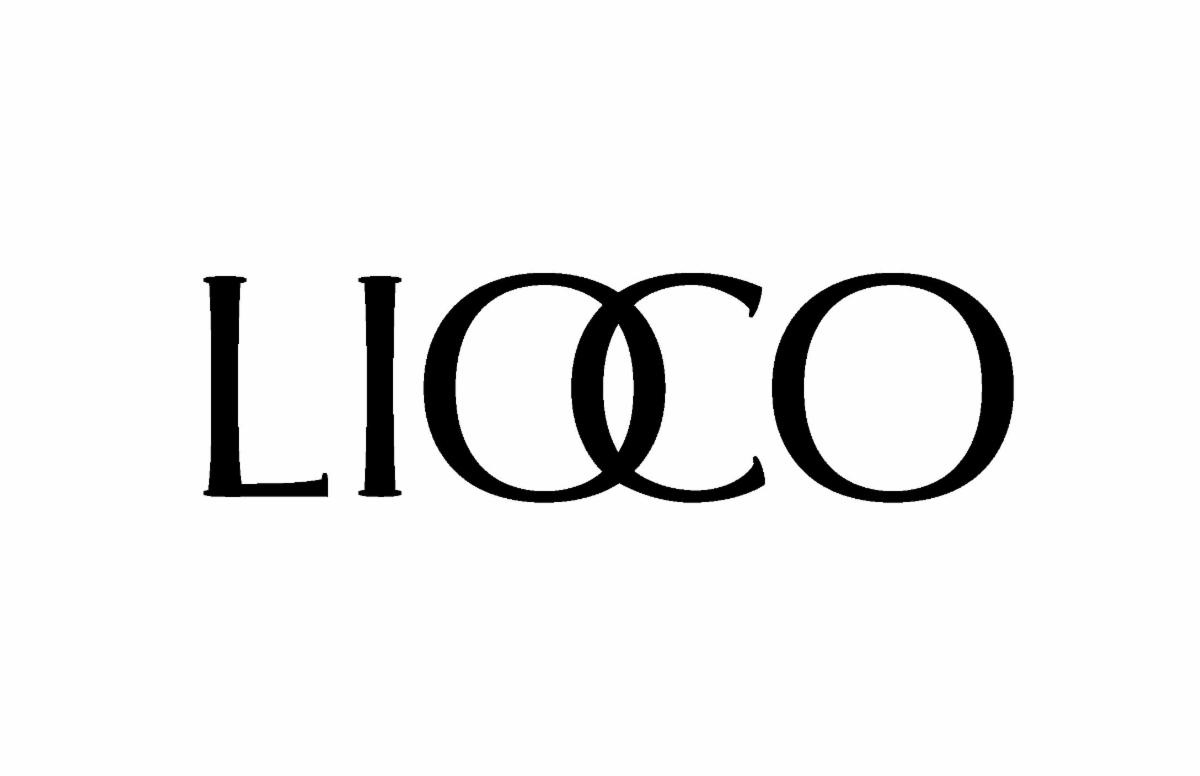 Happy Thursday -
Last week, after 13 months of tasting room temp closure we re-opened the patio and tasting room to on-premise consumption. It was received well, thank you. We remain conservative and aligned with the NC Health & Human Services guidelines. Please continue to wear your favorite mask when shopping the store and not actively sipping! Again, our top priority is to protect your well-being and continue to keep COVID-19 from community spread. Seating is limited, first-come-first-served and socially-distanced.
A few tickets still available for Friday's zoom-based dynamic duo:
FRIDAY APRIL 23rd - PISONI and CATTLEYA, a very special online tasting with TWO brilliant California winemakers, wife & husband team Bibiana Bibiana González Rave-Pisoni AND Jeff Pisoni! 6 wines to sip and a live dialogue in how two married winemakers view their wines & their very unique winemaking relationship. Focus is both Sonoma and Santa Lucia California red, white and rosé. $49 tasting kits available ONLINE ONY here!
This week, we showcase SIX wines from our friend Matt Licklider at LIOCO! It's a lovely six pack of current and new releases for under $200. LIOCO is a house favorite of brilliant, diamond-cut wines from select vineyard sites in northern California. Email us with order requests! We will also be pouring a select set for tasting this weekend... join us in the tasting room tonight till 7pm and tomorrow through Saturday till 8pm. We are BACK to our normal tasting room hours. We look forward to seeing you.
And if you haven't taken advantage, COVID vaccine appointments are now abundant! We hope you're already enjoying the freedoms of a vaccinated lifestyle with continued caution until this is all behind us.
With much gratitude -
Mark
TWENTY DEGREES CHOCOLATES - PRE ORDER YOUR MOTHER'S DAY CHOCOLATES NOW!
CALL TO PLACE YOUR ORDER VIA PHONE FOR PICKUP at the Myers Park store. OR, order online for purchases at our South End 20 Degrees boutique.
BIG HEARTS $12/each
Hand-painted and are about the size of the palm of your hand, very generous in size.
The flavors are:
Hazelnut Latte (coffee ganache over a layer of hazelnut praline) - the purple heart
Lemon Bar (lemon gelee over lemon buttermilk ganache with shortbread crust) - the blue heart
Tropical (mango-passion fruit over coconut crunchy layer) - the green heart
16-Piece LIMITED TRUFFLE COLLECTION $41/each
Contains 2 each of the following flavors:
Peach Framboise 
Key Lime Pie 
Apple Tarte Tatin 
Bramble Ramble 
African Queen 
Fleur de sel Caramel 
Mint Chip 
French Roast 
CALL TO PLACE YOUR ORDER FOR P/U AT THE MYER'S PARK STORE 704-332-9910
OR PLACE YOUR ORDER AT 20DEGREESCHOCOLATES.COM
This week's wine showcase: L I O C O W I N E S !
Since we opened our doors at Petit Philippe back in 2010, we pride ourselves on the special relationships we've built with the many proprietors and winemakers of key estates we're fond of. And there are a few that stand out, and in particular, those that we actively watch, namely LIOCO.
We've collaborated with LIOCO proprietor Matt Licklider on numerous occasions here in the tasting room and at fine wine dinners we've hosted here in Charlotte. You may have met Matt at one of those dinners or special tastings. Our friendship came about from the always fun, wine-related interactions, and grew over the years because of his generous spirit and infectious passion for wine. We share the same POV on what wines 'can' be, and to some degree, 'should' be. It's what California can offer, when it comes to pure expression wines, where the vineyard is where the wine is made and the winemaker really just a steward of great quality. It's this balanced approach, where California's most unique vineyards should bring some of the most exciting terroir into your glass. It's what keeps Matt in the business, and frankly, us too.
So this week, we bring you something other than the big, in-your-face, fruit bomb,, but rather, wines of great finesse, elegance and distinction from the rest of the pack. The beauty is, these wines can be 'drunk' and can be enjoyed with OR without food - either now, or over a decade of cellaring. These are wines that can compete and are measured with the best, at their relative price point.
THIS is why our friendship with Licklider is still strong to this day and why we carry his wines year-round (when available). And for those of you who don't know or haven't tried any of the LIOCO wines, here's your chance at discovering the story behind the label - now three-time "Winery of the Year" winner from Wine & Spirits magazine. Their wines have been compared to the best of Burgundy, including a reference to La Tache by VINOUS' Antonio Galloni. LIOCO's Single-Vineyard Chardonnays and Pinot Noirs, from some of the premier vineyard sites in California, will not disappoint. There is a reason these small-batch wines (ranging from 100-200 cases each) are found on the best restaurant wine lists from London to New York to L.A. and Tokyo.
The idea of LIOCO goes back to 2005, when Matt and his friend, Kevin O'Connor (then wine director for SPAGO in Beverly Hills) were tasting wine in the back alley of the restaurant. Matt was slinging wine as a wine rep and the two wine chums wondered if it were possible to make CA wines that favored traditional European nuances rather than the hedonistic wines that California was known for back in the early 2000's. So relying on nothing more than their palates and their rolodexes, the two embarked on a winemaking odyssey and launched the brand we know today as LIOCO (LI from Licklider and OCO from O'Connor). Europe was their inspiration right out of the gate, so they sought out the most unique sites, from historically 'iconic' vineyards which simply lost their reputation to the new-new thing of other parts of the wine country, where more glitz and marketing became fashionable. They also sought out varietals (ie. Carignan) that produced wine of typically old world style (yet made with the phenolic ripening attributable to the California sunshine).
In 2017, Matt and his wife Sara, took sole ownership of the winery and haven't looked back. Their journey continues with talented winemaker Drew Huffine (formerly with DuMol, Copain, and Tuck Beckstoffer). They continue to source fruit exclusively from only the best sites in Santa Cruz, Sonoma and Mendocino counties in Northern California.
This week we bring you text-book representations of the terroir found in each family-owned vineyard.
The focus is primarily on Chardonnay, Pinot Noir, and Carignan from sites with old vines and interesting soil compositions. Here you'll find wine that speaks of the heritage clones and vines of noteworthy age.
So here's to vision and prowess that Matt & Sara have achieved so far. We're eager to see what LIOCO brings us in the future as we welcome Matt back to Charlotte for another personable tasting event. In the meantime, here is the latest from our friends at LIOCO.
LIOCO LINEUP THIS WEEK ($199 for the SIX PACK):
LIOCO Wine
Rosé of Carignan, Mendocino 2020
$27/btl
This is the first time we are featuring a wine made in the challenging 2020 vintage. As most you know, California was plagued with wildfires that destroyed vineyards and smoke tainted grapes throughout the wine region.
It seemed like the 2020 vintage would be written off altogether, but there was a glimmer of hope at harvest. The vineyard where this Carignan is grown saw minimal damage from fire and smoke, but the LIOCO crew still didn't want to take any chances. They picked early, left bunches of grapes they feared were tainted and sorted meticulously through what they deemed to be healthy berries. With all these precautions, they were able to salvage just enough to still make one of our favorite Cali rosés. Aromas and flavors of watermelon rind and fresh currants take front seat and hints of herbs and fresh tropical fruit are in the back, along for the phenolic trip. Gorgeous acidity and roundness on the palate help frame a picture-perfect Rosé. We're glad they were able to salvage this vineyard for the production of both the Rosé and Red because it is so hard to find old vine Carignan wine from CA which doesn't break the bank. Recommend pairing: fresh guacamole, chicken taquitos or shrimp.
LIOCO Wine
SoCo Chardonnay, Sonoma 2018
$28/btl
Having friends over at the last minute? Matt & Sara were looking to produce a wine that wasn't fussy and could be ready for any occasion. SoCo Chardonnay - easy drinking, yet it has enough expression and high-tone to please the most discriminating of Chardonnay palates. Bright aromas of citrus and golden apple are found on the nose, with some floral and herbaceous notes. You'll feel that California sunshine with some ripeness, but the acidity is on-point, thanks to weather in 2018. Overall body and mouthfeel is balanced, due in part to the judicious choice of vinifying and aging the bulk of the Chardonnay in stainless steel (to retain freshness of fruit and acidity) with the remainder elevated in large neutral oak cask (which adds weight, body and softens the edges a touch). This is the largest production for the LIOCO portfolio (compared to to typically 5 to 8 barrels for other LIOCO single vineyard bottlings), but it still shows finesse and incredible value for quality. Give it a whirl any day of the week on your back patio whilst enjoying your favorite summer salad or a homemade pizza.
LIOCO Wine
Pinot Noir, Mendocino 2019
$27/btl
Pinot Noir played a big part in influencing the direction of LIOCO and their success story. And there is no better varietal to create truly expressive reds that can show power and restraint at the same time. This 'baseline' Pinot Noir comes from a location which was found during a search for Carignan in Mendocino. During the hunt for prime North Coast vineyards (which somehow stayed under the radar of most big producers), the team stumbled upon an area perfect for cool climate varietals. Today, you'll find Chardonnay, Riesling and Sauvignon Blanc in the area, but Matt was more interested in the Pinot Noir. This Pinot Noir is all from the Mendocino AVA and you'd find it on Michelin-starred restaurant lists by-the-glass. The Mendocino AVA designation allows them to meet the demand for a varietally-correct, unadulterated, sub-$30 Pinot Noir with some fruit from the Anderson Valley. Elegant aromas of red plum, raspberry and violets envelop your senses, and you can find the same profile on the palate, but framed by refreshing acidity and a medium body that makes this wine quite quaffable. It is quite reminiscent of a Sancerre rouge at a higher price point. Pairs beautifully with all proteins (poultry, pork, beef), but we love it with grilled salmon.
LIOCO Wine
Laguna Pinot Noir, Sonoma Coast 2017
$52/btl
Here we'll take it up a notch with Liguna Pinot Noir from LIOCO. The fruit sourced for the Laguna label comes from three top-notch vineyards within the Sonoma Coast AVA: Teac Mor, Burnside, and Bravo Toro. The combination of each individual terroir and the winemaking style from Drew Huffine make for an excellent Burgundy village-level wine straight out of California. Laguna is quite complex on the nose, with aromas of rhubarb, Morello cherry, boysenberry, dusty clay and fine notes of coarse black pepper and dried tobacco. There's much more to it, but we'll let you noodle over it to see what else you may find? As to the flavors, they are truly reminiscent of something you would find with a bottle of Volnay - elegant cherry and black fruit, with notes of earth, cured meat and fine leather. The tannins and acidity start off strong and soften as it opens with air. Balanced from start to finish and should even develop further with time in the cellar. Fine source material makes for a classic Pinot Noir. Enjoy with food ideally, so consider a classic french recipe of roasted duck breast.
LIOCO Wine
Indica Red, Mendocino 2019
$28/btl
Here's an unusual red blend which will crush the boring Bordeaux or sourthern Rhone red blend. Here you'll find two lesser known of heritage varietals - Carignan and Valdiguié. The former is sourced from two dry farmed vineyards, McCutchen Ranch & Bartolomei Vineyard, where the average age of the vines is around 70 years old. The Carignan comes from the historic Lolonis Vineyard, where vines there are about 50 years old. Most Carignan is grown in the Rhône Valley and the South of France. It's a grape with nice structure and tannins. Valdiguié is also native to the South of France, but has slowly been phased out for more popular varietals, like Grenache. Nonetheless, this low-key grape found its way to California, thanks to European immigrants from the mid 19th century. Many consider it to have been mistaken as "Napa Gamay" for decades, before a prominent French ampelographer singled out the grape as a standalone varietal. Fresh aromas and flavors of black plum, iron, raspberry and rosemary are just a few descriptors to label this fun, juicy wine. If you're looking for a spring AND summer red, this is a pleaser, ideal with any barbecue or cookout.
LIOCO Wine
Sativa Carignan, Mendocino 2017
$37/btl
Meet our last gem in this week's six-pack offering. This 100% Carignan "Sativa" offering is released to the Charlotte market only once or twice a year, and once it's sold out, it's gone until the next vintage. As mentioned, all LIOCO Carignan is sourced from small growers, but this bottling is exclusively from McCutchen Ranch. It is so noteworthy that it deserved a bottling of its own. The vineyard plot is located high up in the Mendocino hills. The ranch is owned by octogenarian Jim McCutchen, who planted the vines himself about 70 years ago! He still continues to tend the un-trellised, head-pruned vines himself to this day. This level of dedication to Carignan plantings could not go unnoticed by LIOCO. The winemaking process is long and tedious, but the rewards reaped from such hard labor and attention to detail pays off. We liken the wine to Cairanne from the Southern Rhône Valley. Think broad aromas of crushed black & blue fruits, violets and dried herbs - some of the main characteristics found on the nose. And on the palate, there's some grip and structure from the tannins and acidity, but still overs a seamless mouthfeel. This balancing act between alcohol, tannins, oak and acidity is wild and we can't wait to see what it has to offer after a few years in the cellar. And if you're not a patient person with a cellar, fret not, the Sativa Carignan is totally enjoyable now. It's the perfect companion to beef brisket or lamb chops. Enjoy!