Posted on
By Mark Meissner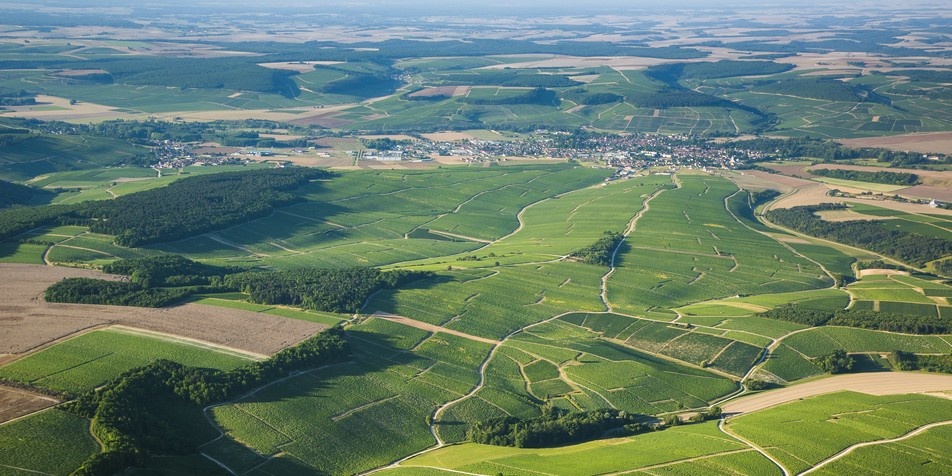 Happy Thursday -
As mentioned a couple weeks ago, we're delighted to have the tasting room open again. Come join us this weekend and bask under the umbrellas for a perfect afternoon sip in the Charlotte sun. This week we're excited to bring your four wines from the Chablisien area, which includes the Chablis AOC and the outlying areas near Auxerre. Its a study in the northern-most province of the broader Burgundy ridge. Join us as we'll also be bringing out a half dozen seasonal wines, including Champagne, Rosé and lighter reds for sublime sipping this afternoon and all day tomorrow.
Roséfest was announced this week, tickets went on sale and we're almost sold-out:
FRIDAY MAY 7th - ROSÉFEST See our separate announcement for details and your $39 tasting ticket (51 or 60 tix sold, just 9 tix still available) ONLINE ONY here!
Our Mother's Day LIMITED chocolate collections are available NOW at Petit Philippe and the Camden store, see our offerings below!
We look forward to seeing you today and tomorrow-
With much gratitude,
Mark
TWENTY DEGREES CHOCOLATES - PRE ORDER YOUR MOTHER'S DAY CHOCOLATES NOW!
CALL TO PLACE YOUR ORDER VIA PHONE FOR PICKUP at the Myers Park store. OR, order online for purchases at our South End 20 Degrees boutique.
Mother's Day 16pc Bonbon Collection ($41)
We've taken some of our springiest flavors and decorated them especially for Mother's Day. This limited edition collection features 2 each of the following flavors:
Peach Framboise (peach + vanilla capped with raspberry couverture)
Key Lime Pie (vanilla meringue + lime ganache + crispy crêpe)
Apple Tarte Tatin (tart apple caramel + crispy crêpe)
Bramble Ramble (blackberry gelée + lemon-buttermilk ganache)
African Queen (85% dark chocolate ganache)
Fleur de Sel Caramel (vanilla bean caramel with French sea salt)
Mint Chip (fresh mint ganache with cacao nibs)
French Roast (fair trade, organic French roast coffee-infused ganache)
*This collection contains wheat, dairy and soy.
Hazelnut Latte Heart ($12) (purple)
A gorgeous dark chocolate heart is hand-decorated with a cocoa butter pansy. The heart is filled with our wildly popular hazelnut latte bonbon filling, featuring a soft layer of coffee-white chocolate ganache atop a layer of our hazelnut praliné. The generous portion is equivalent to approximately 5-6 bonbons.
*This product contains milk, soy, nuts and may also contain gluten.
Lemon Bar Heart ($12) (blue)
A gorgeous chocolate heart is hand-decorated with a cocoa butter pansy. The heart is filled with a tart, luscious lemon pâte de fruit over lemon-buttermilk ganache and finished with a shortbread-chocolate crust. The generous portion is equivalent to approximately 5-6 bonbons. 
*This product contains milk, soy and gluten.
Tropical Heart ($12) (green)
A gorgeous milk chocolate heart shell is hand-decorated with a cocoa butter pansy. The heart is filled with a tropical mango-passion fruit caramel layer over a crunchy coconut filling. The generous portion is equivalent to approximately 5-6 bonbons. 
*This product contains milk, soy and coconut.
CALL TO PLACE YOUR ORDER FOR P/U AT THE MYER'S PARK STORE 704-332-9910
OR PLACE YOUR ORDER AT 20DEGREESCHOCOLATES.COM
This week's wine showcase: CHABLISIEN
Chablis is the growing region located furthest north and is geographically set apart from the rest of Burgundy. The river Serein (Serene) flows through the area, moderating the climate, and the grapes have been grown here since the Cistercian monks first started the vineyards in the 12th century.
In reality, the region is closer to Champagne, both in terms of location and climate, with harsh cold winters, spring frost, and hot summers. The dominant soil here is called "Kimmeridgian" limestone, just like in Champagne. It's white, chalky texture and great at retaining and reflecting the warmth of the sun, sorely needed this far north - which also helps the grapes ripen and gives the wines purity and crispness.
All Chablis' are made exclusively made from Chardonnay but there are other sub-regions within the "Chablisien" that offer a variety of whites and reds made from different varietals (Aligoté, Gamay, César are all examples.)
Make no mistake, Chablis is not a grape varietal, it's a region. Forget what you learned from the jug wines labeled as such back in the 80s..! The grape is the top cat of the white wine world - Chardonnay. But this vitis vinifera queen is stylistically razor-focused and diamond-cut, due to the climate and soils of the northern edge of Burgundy. This week, it's about true Chablis, but also two other whites (and one is NOT Chardonnay), and no worries you red-drinkers, we have you covered with a delightful example of Pinot Noir from Irancy.
Join us this weekend, and/or call us with your 4-pk order. The showcase pack is just $125 this week!
"CHABLISIEN" Northern Burgundty LINEUP THIS WEEK ($125 for the FOUR PACK!):
Jean-Marc Brocard
Sauvignon Blanc, Saint-Bris 2017
$24/btl
What makes Saint-Bris something of an oddity for Burgundy is that it is made from Sauvignon grapes, with the varieties Sauvignon Blanc and Sauvignon Gris both being allowed, rather than the Chardonnay of Chablis and the notable other white grape of the area - Aligoté - produced as a simpler, easy-drinking white of the region. It is the only Burgundy AOC that allows Sauvignon in the wines and Jean-Marc Brocard saw the potential to add another arrow to his cap.
Mostly known for producing top-notch organic Chablis, Jean-Marc and his son Julien are expanding into new territories to apply their savoir-faire to up-and-coming AOCs.
Sauvignon Blanc from Saint-Bris is the perfect white to have around all summer long, with its crisp acidity and style which is dangerously easy-to-drink. Bright lemon/lime aromas and flavors with minerality thanks to soil. Taut acidity, quaffable white!
Domaine Dominique Gruhier
Bourgogne, Tonnerre 2018
$32/btl
The vineyards of Bourgogne Tonnerre are located due east from Chablis. From the 10th century onward, the monks of the abbeys near Tonnerre, intensified and improved winegrowing practices. The Knight of Éon, a noble from Tonnerre and diplomat under Louis XV, also used wines from Tonnerre to loosen tongues in capital cities across Europe. Since 1987, men and women have been breathing new life into this ancient winegrowing region.
Dominique Gruhier is one of those people who persevered through some of the toughest challenges to becoome the winegrower he is today. He started up this adventure with his father when he took over neglected vineyards in Epineuil, right outside the town of Tonnerre, facing obstacles that most winemakers would capitulate from...
The original winery was burnt down by an arsonist, the rebuilt cellar collapsed from a worker's mistake, the 1991 frost that wiped out the entire crop, the threats of a local co-op over his vineyards and the entirety of the 1992 wines being faulty due to poorly sealed concrete tanks... just to name a few challenges! Dominique really had to tough it out to make his dream come true. With time came less drama and more focus on developing his craft and that's when the wines really started to shine. This 2018 Chardonnay is full of ripe lemon and pear notes without any overt oak notes (only 10% aged in old oak barrels, rest in stainless). Hints of quince and minerality lingering in the layers. Lovely, just lovely.
Domaine Marcel Servin
Chablis AOC 2018
$34/btl
We visit Francois Servin and his GM Marc Cameron on our Burgundy trip every year. We never miss the visit.
The majority of Francois' house-labeled domaine Chablis is planted in the vineyard "Les Pargues" situated behind the Premier Crus Vaillons and Montmains. It's unqestionably the most consistently good Chablis we've carried in over a decade.
The fruit for this label benefits from the same quality exposition and soil as its prestigious neighbors. The Servin family has been vineyard owners in Chablis since 1654. This estate has holdings in four Grand Cru and five Premier Cru vineyards.
François Servin is such a character, he also was the first Servin in the family to not be named Marcel in five generations! François, along with his Australian brother-in-law Mark Cameron, have been making changes at the estate for decades, improvements that you see in the wine (particularly from replanting some of the vineyards).
All of their holdings have Kimmeridgian limestone soils, giving their wines an incredible amount of minerality, tension, and focus, with the majority of the vineyards now over 40 years old. Elegant and complex, this displays notes of orchard fruit, white blossoms, and a whisper of seaspray on a medium-bodied frame. A long, mineral-driven finish completes this classic bottling. Sustainably grown and our longest standing Chablis!
Benoît Cantin
Bourgogne Rouge (Pinot Noir)
Irancy 2017
$35/retail
The pretty village of Irancy is located south of the town of Chablis and just a stone's throw away from Saint-Bris-le-Vineux (the same area as the first wine mentioned in this pack).
Irancy is mostly planted to Pinot Noir, so one could say that Irancy is the red wine of Chablis. Like its much more famous relative, Irancy wines are defined by racy, bracing, fresh acidity and an undercurrent of saline-laced minerality.
The 2017 Irancy red from Benoit Cantin is a prime example of this taste profile. Handed down from generation to generation, the Cantin domain dates back several centuries. Each era has of course contributed to the evolution of vine cultivation, winemaking and the marketing of wines from this particular area. 
The family farm now covers 16 hectares with mainly Pinot Noir planted (with a small percentage of César mixed within the rows) and a little Gamay. This wine bursts with aromas of cherries, and raspberries, with hints of rose petals, spices and blood orange zest. Sound good or what? On the palate, the wine is medium-bodied with great flavor intensity despite the somewhat lighter body. A layered core of red fruits bring about the powdery tannins and racy acids into one nice package. It concludes with a long finish. A brilliant lighter red for the warming season!