Posted on
By Mark Meissner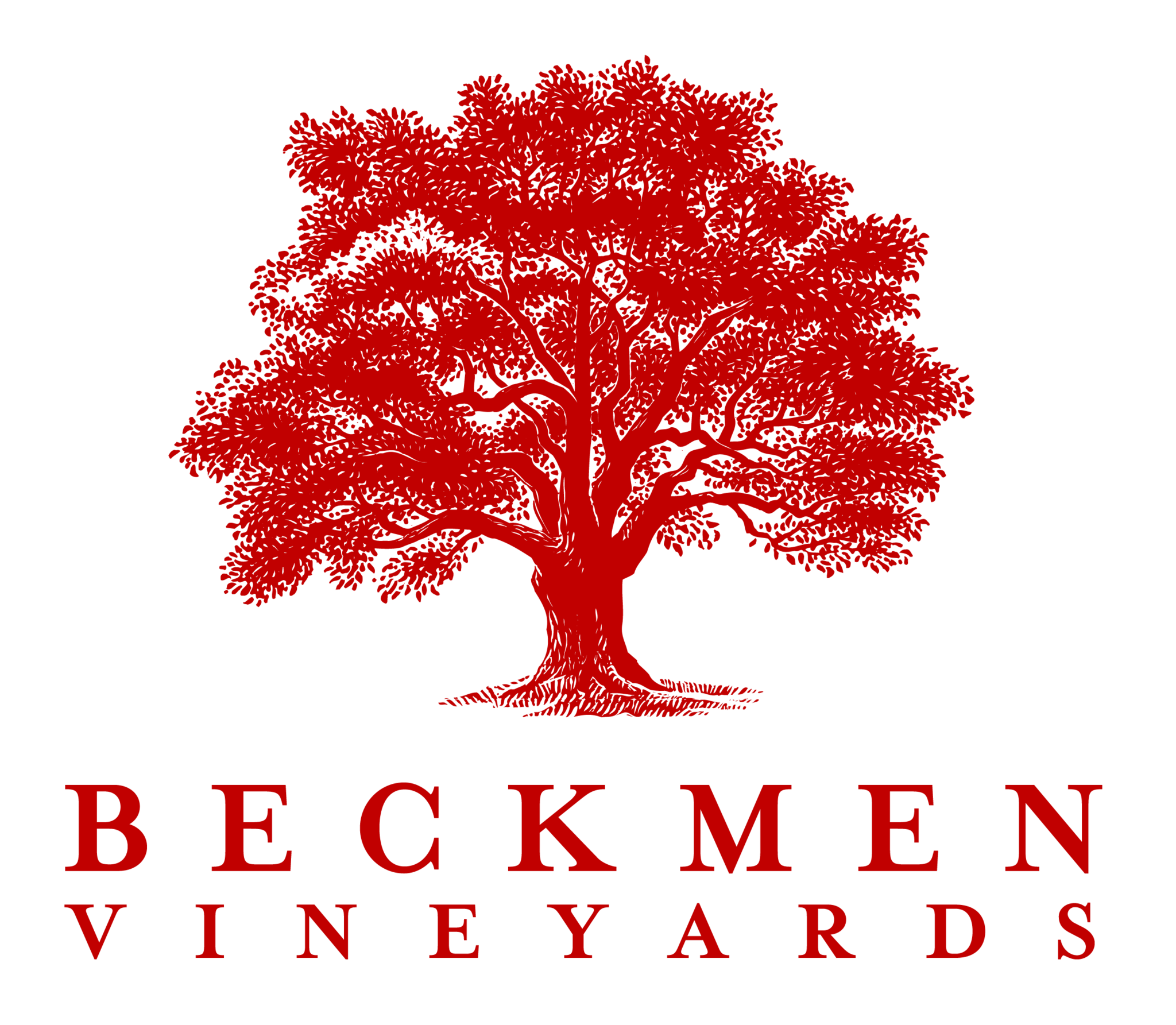 It's Spring Break!
This weekend, SATURDAY ONLY 1-7:30pm, we bring you our weekend showcase producer probe: BECKMAN Vineyards!
After years as leaders and pioneers in the electronic music business, Tom and Judy Beckmen, joined by their sons Steve and Jeff, set out to make wines as well-crafted and distinctive as the keyboards and synthesizers that built their successful careers as founders of Roland Corp. The Beckmens have established themselves as a leading grower and producer in Santa Barbara County, crafting wines of critical acclaim that have been served in the finest restaurants and houses in the country (including the White House) since their inception in 1994. Beckmen wines are crafted almost exclusively from estate sites in Los Olivos and Ballard Canyon. With over 150 planted acres combined, the Beckmens continue their tradition of crafting world-class Santa Barbara wines. Join us for a flight and enjoy the wines from BECKMAN!
See you all day Saturday. It's a $20 flight of four!
OUR 20 DEGREES CHOCOLATES FOR EASTER ARE NOW AVAILABLE!!!
Please note, that our tasting room will be closed this evening at 5:30pm for a private tasting, but we do hope you'll stop by tomorrow.
Please note our upcoming calendar of events:
CERETTO Barolo Dinner, @ Aqua et Vino, Thursday, May 5th
R O S É F E S T 2022 ! (Sat, May 14th)
Papapietro-Perry Winery, @ Dressler's Metropolitan, Thursday, May 26th
More details revealed as events are released, but please mark your calendars! Email us for pre-reservations.
Be well, drink well and have a great spring break!
Cheers!
Mark
20 DEGREES Chocolates - Our 2022 EASTER Collections are 
here
!
I believe it's our best collection ever!! For more information, please visit us at:
https://20degreeschocolates.com/collections/easter
COLLECTIONS ARE AVAILABLE FOR IN-STORE PURCHASE AT PETIT PHILIPPE OR TWENTY DEGREES in South End.... or ONLINE!
LIMITED, as always, so don't delay getting your handmade Easter treats!!
THIS WEEKEND: BECKMAN!
Primer:
Before becoming a renowned producer of wine, Tom Beckmen made a name for himself in the music industry. Beckmen and his wife, Judy, started a musical instrument wholesale business in Los Angeles. It grew quickly and soon became a 50% partner with Roland Corporation, the Japan-based electronic music instrument maker that developed drum machines and other key technologies for the industry. Tom Beckmen eventually sold his portion of the music software company in 1993 and bought a small wine estate in the Santa Ynez Valley, founding Beckmen Vineyards in 1994.
In 1996 Tom and his winemaker son, Steve, took the step that put them on the cutting edge of California's rapidly evolving wine industry. They purchased 365 acres of virgin land in the rugged Purisima Hills near Los Olivos. Over the next three years they planted 130 acres of closely spaced vines on the property, which they named Purisima Mountain. 
From day one, Steve led the winery and its day-to-day operations, initially working with top vineyard and winemaking consultants to get started. "We started working with Rhône varieties in 1995 and have been hooked on them ever since. They are the most consistent, high-quality varieties we grow and that was evident from the beginning," says Steve.
Join us for our $20 flight of four this Saturday 1-7:30pm.
Here is the lineup:
Beckmen Vineyards Grenache 2019
$34/bottle
Fun facts:
 • Berries were hand-sorted, then cold-soaked for seven days.
 • Wine was fermented using native yeast for 10 days. 
 • The caps were punched down by hand two times daily. 
 • 10 months in 3-year-old and neutral French oak barrels
Beckmen Vineyards "Cuvee Le Bec" Red 2019
$30/bottle
Fun facts:
• Grenache, Mourvedre, and Counoise fermented individually. Native yeast.
• Two to three punch downs per day on all lots.
• On skins from 7-18 days depending on the lot.
• 15% new French oak 60-gallon barrels, 85% neutral French oak.
Beckmen Vineyards "Purisma" Syrah 2018
$36/bottle
Fun facts:
• Destemmed and hand sorted whole-berry for greater purity of flavor.
• Grapes were gently crushed and cold-soaked for 2-5 days to extract color and phenolics.
• Fermentation took place with native yeast in open tops for a period of 5-10 days.
• The caps were punched down by hand three times daily. 
• Aged in 35% new French oak and 65% once and twice used French.
Beckmen Vineyards Santa Ynez Valley Cabernet Sauvignon 2018
$34/bottle
Fun facts:
• Fermentation took place in open tops for a period of 10-14 days, depending on the lot.
• The caps were punched down by hand twice daily.
• Aged 18 months in 30% new French and American oak, 70% seasoned and neutral oak