Posted on
By Mark Meissner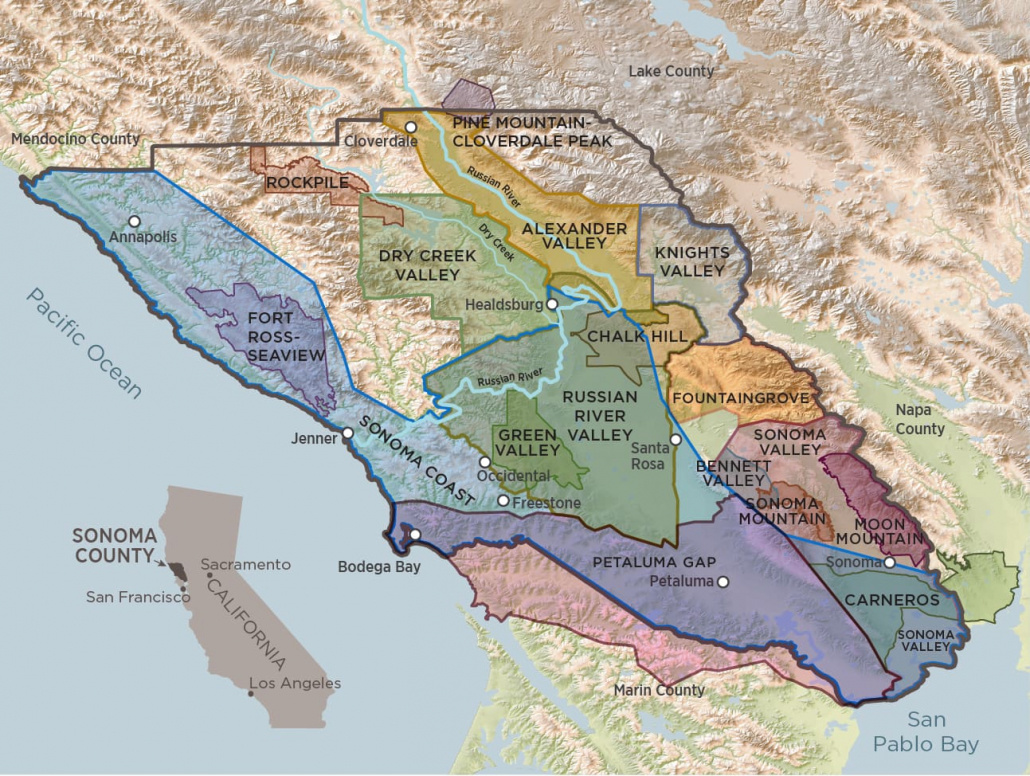 Happy Thursday!
Join us this weekend for a flight of reds from four unique Sonoma Valley appellations. This is our preview of some of our Memorial Day weekend reds... :)
The masks-required signs are down! So, please join us inside or outside, mask-free, to shop and sip without inhibition if you're vaccinated! It's an all-red lineup and will warm up next week, so it's time to get your fill of reds before the CLT heat kicks in. Stop in for a flight of wines from Moon Mountain, Knights Valley, Dry Creek Valley, and Alexander Valley.
STAY TUNED FOR OUR NEXT ZOOM WINEMAKER TASTING: 2 seats left for TONIGHT!
STRINGER CELLARS (Friday, May 21st): TWO KITS still available for take home OR in-store sipping. This winemaker tasting starts at 6pm tonight! Join us with winemaker Casey Stringer! $49/tasting IN-STORE! OR $49/ZOOM kit.
Make it a great weekend and drink more Sonoma reds!
With much gratitude,
Mark
This weekend's flight:
PRE-MEMORIAL DAY RELEASE! "Red Wine Tour Through Sonoma County"
Flight of four wines:
$25 tasting IN-STORE!
Peterson Winery "Bradford Mountain Estate" Merlot 2015 - $40
Dry Creek Valley, Sonoma County, California
Trentadue "La Storia" Cabernet Sauvignon 2018 - $34
Alexander Valley, Sonoma County, California
Garavin "Blau Vineyard" Meritage 2015 - $54
Knights Valley, Sonoma County, California
Ty Caton "Ty's Red" Blend 2018 - $34
Moon Mountain, Sonoma County, California
Tasting Flight of 4 Reds - $25
half-glass pours
Friday 1-7:30pm
Saturday 12-7:30pm
Or order/pick-up your $162 / 4-pack full bottle set!
 

Peterson Winery

"Bradford Mountain Estate" Merlot 2015

Dry Creek Valley, Sonoma County, California

$40/bottle

 

When the Petersons first planted Merlot in their Bradford Mountain Estate Vineyard in the 1980s, it was mostly used as a blending component for the Estate Cabernet Sauvignon and Estate Cabernet Franc. In the mid and late 90s, the founders used to bottle small amounts of Merlot to showcase the

delicious depth of flavors capable from this varietal and their experience has been that the Merlot wines have held up well for over 20 years! So after a 10-year hiatus of not bottling a varietal Merlot,

the quality of the grapes since 2012 convinced them to give this noble variety another round in the spotlight.

 

The 2015 is deep, richly textured aromas of dark cherry and ripe black plum woven with inviting smoky oak notes fill the nose. The plush entry spreads across the palate, revealing opulent flavors of cherry, plum and red berry mingled with traces of blueberry, cedar, bay leaf and violet. The velvety texture possesses a spicy quality that adds to the complexity and appeal of this stellar Merlot. Hints of chocolate and tobacco appear as the wine lingers in the finish.In years when the grapes from this mountain vineyard are of exceptional depth, the Petersons will continue to produce a Merlot

to satisfy its fervent fans.
 

Trentadue

"La Storia" Cabernet Sauvignon 2018

Alexander Valley, Sonoma County, California

$34/bottle

 

 

The Alexander Valley holds a soft spot in my heart, because it was here were I tied the knot back in 2004. And since 1999, the La Storia reserve wines from Trentadue Winery have exemplified the best that the Geyserville Estate can offer in fruit quality and craftsmanship. After selecting the finest blocks for the finest fruit, the hand-sorting begins. Winemaker Miro Tcholakov produces the best wines possible before aging in French, European and American Oak.

 

The La Storia Cab has a dense ruby-purple color followed by abundant varietal aromas and flavors of blueberries, blackberry and black licorice with hint of herbs and ripe olives. The predominately French oak aging contributes aromas of vanilla, cocoa dust and slight toast. The mouth feel is medium dense, fresh and juicy with balanced acidy and very soft tannins for a young wine. The alcohol content is balanced and the acidity is relatively high suggesting excellent longevity for this wine. Drink now or age for 5 years.
 

Garavin Wines

"Blau Vineyard" Meritage 2015

Knights Valley, Sonoma County, California

$54/bottle

 

Garavin, translated from Old English, means "wine from a unique land". Local CLT owner believes that fruit grown in marginal, low-yielding mountain locales produces wines of exceptional complexity, balance, and distinction. The winemaker (from Gary Farrell) mission is to source Cabernet Sauvignon from challenging vineyard sites to create exclusive, age worthy wines that directly reflect the unique place in which they were grown.

 

Their logo is taken from an ancient stater coin that was minted 2,700 years ago on the island of Aegina. As wine trade expanded north from the Italian peninsula into what would become world renowned vineyard sites in Bordeaux, Trier, and Colchester, the exchange of this particular coin was instrumental in establishing the very foundations of viticulture and wine commerce.

 

This blend is composed of Cabernet Sauvignon and Merlot from the vineyards of Knights Valley. Aromas of black cherry and ripe plums combine with deeper undertones of wild blackberries, blueberry jam, and black currant. The palate is soft and full, with exceptional balance and persistence from start to finish.
 

Ty Caton

"Ty's Red" Blend 2018

Moon Mountain, Sonoma County, California

$34/bottle

 

At Ty Caton Vineyards, their commitment to excellence begins in the Caton Vineyard where winemaker Ty Caton sustainably farms the hillside fruit used in his Moon Mountain District wine.

 

As one of the few exclusively estate producers in Sonoma Valley, Ty works with the grapes from soil to glass enabling him to make extraordinary wines that showcase the vineyard. Located in the foothills of Sonoma Valley, the vineyard is defined by its sustainable farming and belief that healthier vineyards produce unique and distinctive wines. The vineyards have multiple sun exposures, soil types, and vary in altitude over 300 feet between each other. Meticulous farming practices showcase high expression reds.

 

This is an incredibly well-priced blend of Syrah, Cabernet Sauvignon, Petit Verdot, Petite Sirah, Merlot. With savory aromas and a deep luscious color, this much-loved red blend strokes your palate with flavors of dark cherry, blackberry and cassis. The thick velvety texture gives way to toasty oak and finishes with just a hint of chocolate. Enjoy with your favorite grilled proteins this weekend!