Posted on
By Mark Meissner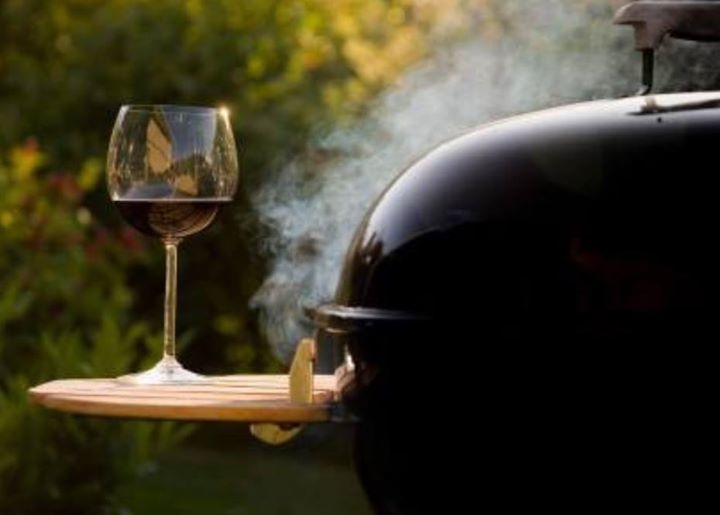 Memorial Day Tasting
Wines for Gathering this Weekend.
It's a long weekend and Memorial Day is upon us.
Yesterday was NATIONAL WINE DAY and it seems everyone is loading up for the weekend. Memorial Day weekend unofficially marks the beginning of Summer, with cookouts, outdoor fun with family and long road trips to the mountains and the beach. For many, kids' school is out or will be next week... And most importantly, the upcoming holiday gives us a weekend to reflect upon the lives of those who died in defense of this great country. It's a special time too, in that we'll be reflecting on the 1 million lives lost to COVID over the past two and a half years. This year we also mourn the lost love ones to senseless gun violence in this country. So whether you're reflecting on the porch or heading out of town, it's surely a time to reflect with your tribe.
That said, with everyone flying out on two wheels, stop in TODAY, tomorrow and Saturday for some weekend bottles - we've brought in some special things for your holiday sipping. And if you're staying in town, join us for our special holiday weekend lineup of AMERICAN favorites on the tasting bar. We have four delightful wines we've carefully selected from the West Coast. Something for every palate... enjoy an aromatic Rosé from Sonoma, crisp Albarino from Monterey, expressive Pinot Noir from Oregon and a bold red from Washington State. All boutique producers and we'll be pouring them for your evaluation starting tonight. These are perfect for outdoor grilling and savoring with friends and family. In addition to the $20 tasting of four, we're also offering the wines with two bonus picks, for a total weekend 6pk for pickup - designed for that 3rd day of weekend sipping. :) Pickup the 6pk on our Memorial Day weekend special for $197.60!
So wherever you're headed - to the mountains, beach, or just the backyard - make it a memorable weekend with great wine. Drop in for an incredible selection of Rosé (btw, Domaine OTT is due to arrive late June, call soon to reserve a few of the last bottles still left!). Plus 2019 white Burgundies perfectly suited for the Memorial Day weekend are here for your pickin'.
We'll see you soon.
Be safe & drink responsibly - enjoy the weekend.
With gratitude-
Mark
PETIT PHILIPPE
Stewards for your wine journey℠
This Weekend's Tasting: Four brilliant AMERICAN wines to sip!
Join us tonight through Saturday for a memorable weekend tasting of four carefully curated AMERICAN wines from the West Coast.
Here is the lineup for MEMORIAL DAY WEEKEND on the Tasting Bar:
Scribe Winery Rosé of Pinot Noir 2021 - $37
Sonoma Valley, CA
La Marea "Kristy Vineyard" Albariño 2021 - $28
Monterrey County, CA
J.K. Carriere "Clarion" Pinot Noir 2021 - $29
Willamette Valley, OR
Mark Ryan Winery "Monkey Wrench" Red Blend 2018 - $40
Columbia Valley, WA
68% Cabernet Sauvignon, 18% Merlot, 13% Cabernet Franc, 1% Petit Verdot
Flight of 4 - $20 (2.5 oz. pours)
5-7:30pm Thursday 5/26
5-7:30pm Friday 5/27
1-7:30pm Saturday 5/30
CLOSED SUNDAY AND MONDAY FOR THE HOLIDAY.
We'll be open tonight, tomorrow & Sat till 8pm, last pours at 7:45pm :)
Memorial Day 6-pack includes a bottle of each wine above, plus:
1 bottle of Robert Keenan Winery Chardonnay 2019 - $48
Spring Mountain District, Napa Valley, CA
AND
1 bottle of Cruse Wine Company "Monkey Jacket" Red Blend 2020 - $26
North Coast, CA
65% Valdiguié, Petite Sirah, Carignan and field blend
SAVE 10 BUCKS....Memorial Day 6-pack:
Normally: $208
This week: $197.60 !
 

Scribe Winery

Sonoma Valley Rosé of Pinot Noir 2021

 

Let's get off on the right foot with this incredible Rosé! Scribe Winery was founded in 2007 on a property that pioneered pre-prohibition Sonoma Valley winemaking, now managed by fourth-generation California farmers and brothers, Andrew and Adam Mariani. The siblings believe that the best wines are a result of a healthy relationship between man and nature, and that a vineyard managed in harmony with the greater ecosystem results in more site-specific wines that represent a sense of time and place. The result of such a mindset can be found in the 2021 Rosé of Pinot Noir from this estate.

 

Aromas of white nectarine, salt water taffy and honey blossom can easily fool us into believing this rosé was produced out of one of the top spots in the South of France (i.e. Bandol or Cassis). The salty note carries over onto the palate with ease and lingers for quite a bit. The overall balance is spot on with tart acidity countering the lush, savory aspect of this Pinot Noir Rosé. Truly, we have had some amazing rosés lately but this one might take the top prize in our minds. At least for domestic Rosé...

 
 

La Marea 'Kristy Vineyard' Monterey Albariño 2021

 

With the warm days ahead of us, it was only natural that we had to offer a crisp white wine. But instead of going for California's go-to variety, Sauvignon Blanc, we opted for something unorthodox - Albariño. This varietal is not really new to the state but not many producers can achieve the level of excellence La Marea puts out. This tiny winery focuses on single vineyard Spanish varietals "rooted in the sea, the soil and the sea air". The winemaker Ian Brand believes Monterey and San Benito to be some of the most ideally suited climates in California for Spanish varietals like Albariño, Grenache (Garnacha) and Mourvedre (Monastrell). In the search for the perfect site, he stumbled upon a vineyard planted in limestone-rich soil and exposed to the cooling breezes coming from Monterey Bay. He knew in an instant he hit the jackpot. Kristy Vineyard is a special plot because not only does Albariño reach its full phenological ripeness at low potential alcohol, but it does so while retaining its bright natural acidity. What you get from this are shining aromas of Anjou pear, sea shell & lemon meringue. That is just scratching the surface, because this wine has tremendous layers, yet it remains quaffable. The palate shows more citrus notes thanks to the zingy acidity, but leads to a round, lengthy finish.
 

J.K. Carriere "Clarion" Willamette Valley Pinot Noir 2021

 

When you think of a "pool wine", your first thought goes to white or rosé, right? What if we told you there is a red pool wine?! Nope, we're not completely mad... we just think we've found the perfect chill-able Pinot Noir to enjoy outdoors on a hot day. JK Carriere is the brainchild of Jim Prosser, owner & winemaker extraordinaire. Jim has worked for eight different Pinot producers around the world, and decided it was time to settle down in his native Oregon to grow his favorite varietal. So, 15 years ago, Jim purchased 40 acres of grape-growing land in the Chehalem Mountains. He planted blocks of Pinot Noir and created a state-of-the-art winery and the rest is history. 

In 2020, with the wildfires spreading quickly throughout wine regions on the West Coast, it became apparent that Jim and his crew would have to pick some of their plots earlier than they wanted to. the choice was risk smoke taint or harvest fruit before it reached peak maturity... they opted for the latter... and the decision worked out. This wine's not really about terroir or age-ability. Clarion plays as a summer, chill-able red and it blurs the line of color and fruit with the high acidity and structure of a white. Fresh, juicy red berries lead the charge with panache and once you take your first sip, you'll realize just how thirst-quenching this red can be.
 

Mark Ryan "Monkey Wrench" Columbia Valley Red Blend 2018

 

We just only now realized that we have two wines in this week's lineup with the word "monkey" in it. We promise we weren't monkeying around when we put together our selection for this Memorial Day weekend. For your full-throttle red, we decided to go north of California to Washington State and the Columbia Valley.

 

Mark Ryan McNeilly started making wine in 1999 out of a friend's garage with a couple tons of fruit purchased locally. That quickly sold out regularly to friends and what started as a Mom-and-Pop operation grew into a real player in fine wine from WA State. Over time, the winery as added to their répertoire some of the most sought-after vineyards in the Yakima Valley. And Mark's desire to not just offer high-end wines, he decided to create a few approachable cuvées for all budgets. In steps the Monkey Wrench, named after The Foo Fighters song. But don't let the lower price point fool you, because this bottle overdelivers in every aspect, with fruit sourced from many of the best vineyard sites in the valley.

 

Broad aromas of black raspberry enrobed in grounded coffee & bittersweet chocolate are at the forefront and it's hard to distinguish anything else behind the dense curtain. On the palate, Cabernet Sauvignon is king. A massive dark fruit core coats your tastebuds on the attack, with firm tannins but the Merlot & Cab Franc, plus moderate oak tones it down. A silky, chocolatey finale will please most die-hard, big red drinkers out there - this is your weekend sipper.

 
 

BONUS WINE FOR THE WEEKEND

NOT ON FLIGHT BUT COMES IN ZEE 6PK!

 

Keenan Spring Mountain District Chardonnay 2019

 

The 2019 Keenan Chardonnay is part of this weekend's TAKE-AWAY only, six-pack. Read: it's not on the flight.... and frankly doesn't need to be. We all know this wine and this special Spring Mountain estate.

 

This is one of the long-standing brands carried at Petit Philippe. The history of Keenan Winery started in 1974 when Robert Keenan, certain that mountain side vineyards in Napa Valley could produce world class wines, purchased 180 acres of high-altitude vineyards in the Spring Mountain District. The low vigor soils unique to the region were known to create a stressful environment for vine growth, setting up perfect conditions to encourage vineyards planted on the steep, rocky, mountainsides to produce wines of great concentration, structure, and pure varietal flavors.

 

Michael Keenan continues to produce top-notch Napa mountain wines. The 2019 Chardonnay is a gorgeous example of the Keenan wines.

 

With notes of citrus, ripe pear and green apple on the nose, you'll find lush hints of white peach once the wine opens up. The short sur-lie aging adds some richness and complexity to the overall wine but it's far from being a popcorn butter bomb. Think of this Cali Chardonnay as a village-level white Burgundy from a warmer vintage. Always an easy, pleasurable white.

 

AGAIN... ONLY AVAILABLE IN OUR MEMORIAL DAY PACK FOR PICK-UP

 
 

BONUS WINE FOR THE WEEKEND

NOT ON FLIGHT BUT COMES IN ZEE 6PK!

 

Cruse Wine Co. "Monkey Jacket" North Coast Red Blend 2020

 

Michael Cruse was born and raised in Northern California and prides himself on producing wines that are unabashedly Californian and inherently delicious.

 

Michael came to the wine business through his love of science. His moment of enlightenment was attending a lecture at Cal by none other than Terry Leighton of Kalin Cellars. Michael was able to envision a path where his deep knowledge and appreciation for science could take him into the world of wine. After several years of working for Sutter Home, Merryvale and others, Michael struck out on his own to create wines that reflected his vision and admiration for California.

 

Instead of focusing on Pinot Noir or Cabernet, Michael Cruse instead was inspired by varieties such as Valdiguie, Tannant, Carignan and St Laurent. The flagship wine of Cruse Wine Co. is the red blend known as Monkey Jacket (the name inspired by an old, British sailor song). This red blend combines the aforementioned varietals and provides incredible drinkability. Its brightness and ample structure makes this no-brainer.

 

Brambly strawberry compote aromas laced with savory notes of leather & Kalamata olive, are all well hidden in the background. Think Cru Beaujolais with medium-bodied weight and soft tannins. A quintessential backyard wine to be served up on its own or with your favorite proteins on the grill. Enjoy!

 

AGAIN... ONLY AVAILABLE IN OUR MEMORIAL DAY PACK FOR PICK-UP

 
UPCOMING QUARTERLY EVENT AT PETIT:
2022 'BASTILLE DAY' GRANDE Tasting, July 14th
Mark your calendar! Tickets and information coming soon!