Posted on
By Mark Meissner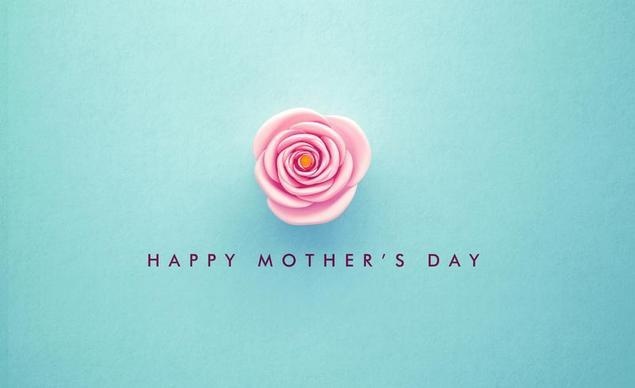 Mother's Day Weekend
A Special Wine Pack just for Mom....
Or drop by and treat mom to a
Wine Flight & Chocolate Pairing
Treat mom this week for a flight of wines we've selected for Mother's Day!
This Sunday, May 8th is Mother's Day.
Drop in with mom and treat her to four wine favorites and a chocolate pairing. The tasting is Thursday, Friday and Saturday only. And if mom just wants to stay at home with the family, order your 4-pack and a box of 16 chocolates. on deal this week for $199! Read on for the details....
Please note our upcoming calendar of events:
TOMORROW NIGHT!! 4 seats left!!
CERETTO Barolo Dinner, @ Aqua et Vino, Thursday, May 5th. CALL for info and tickets and menu. $125+/pp
R O S É F E S T 2022 ! (Sat, May 14th) - See our announcement
Papapietro-Perry Winery, @ Dressler's Metropolitan, Thursday, May 26th
More details revealed as events are released, but please mark your calendars! Email us for more information and let's plan your next wine moment.
HAPPY MOTHER'S DAY!
Mark
 

Mother's Day is next weekend! Shop our 2022 Collection or drop by the South End store or Petit Philippe, Myers Park.

 
Join us this weekend, for 4 wines, hand-picked for Mother's Day!
Chapel Down English Sparkling
Brut Rosé NV
$47 bottle
Domaine André Bonhomme
Viré-Clessé Vieilles Vignes 2020
$44 bottle
Domaine Lucien Boillot et Fils
Bourgogne Rouge 2019
$50 bottle
Braida "Montebruna"
Barbera d'Asti 2016
$36 bottle
Drop by and enjoy the Flight of 4 - $23/person (2.5 oz. pours)
Add the 4 chocolate pairing for $35/person
Thursday/Friday 5-7:30pm and Saturday 1-7:30pm
Or just gift mom the 4-pack! - $177 retail, or $168.15 on special!
Add the MOTHER'S DAY 16-piece SUMMER IN THE SOUTH Collection and the Package price is regularly $222, but on deal it's $199 this week only, for Mother's Day.
 

Chapel Down English Sparkling

Brut Rosé NV

$47 bottle

 

 

For a few decades now, Kent in southeast England has been making a name for itself in terms of sparkling wines! Chapel Down is England's leading wine producer with an award-winning range of world-class sparkling and still wines.

 

Like Champagne, Chapel Down is just on the northern cusp of 50 degrees latitude, just 90 miles north of Champagne. Both regions possess those iconic chalk soils and similar climate which can grow the same grapes - Chardonnay, Pinot Noir and Pinot Blanc. The grapes are hand harvested and are fermented using the Traditional Method and winemaking practices such as cool fermentation, malolactic fermentation and lees treatment are employed.

 

This sparkling is a blend of 52% Chardonnay, 35% Pinot Noir, 7% Pinot Meunier, and 5% Pinot Blanc. This dry cuvée is a delicate rose petal pink in color with a fine prolonged mousse, lemon sherbet on the nose with hints of blackcurrant, rose hip and wild strawberry on the palate. Now, doesn't that sound like something mom would love??!
 

Domaine André Bonhomme

Viré-Clessé Vieilles Vignes 2020

$44 bottle

 

aWhen André Bonhomme took over the family vineyards in 1956, he immediately quit selling the grapes in bulk to the local cooperative, exasperating his father, and alienating his neighbors. Setting out to bottle his own wine meant investing in winery equipment, buying bottles and corks, and finding his own customers. But being the first estate-bottled in the Maconnais had a long-term advantage: he was able to get a good, first-hand look at individual wines from unique vineyard sites, and by experiment to learn which vineyards produced the best grapes. By selling his wine in bottle rather than in bulk he was able to earn enough to quietly assemble a patchwork of the best vineyards in the region.

 

Mom will appreciate the alluring bouquet of white fruits, toasted oak, acacia, and fresh cream. A creamy and enticing palate brings about notes of cloves/nutmeg, pears, and pineapple. Bright and racy acidity. 
 

Domaine Lucien Boillot et Fils

Bourgogne Rouge 2019

$50 bottle

 

This glorious, boutique burgundy estate was created at the turn of the 19th century and has been passed down from generation to generation with Pierre Boillot at the helm today. One of his ancestors, Victor Boillot was a key aide to Louis Pasteur in his research of hygiene in wine (absence of bacteria et al). In more recent history, the Domaine was owned and operated by Lucien Boillot. He ran the Domaine from the 50's until '82 where he brought his sons, Pierre and Louis, into operations to run the winery while he still had ownership. In 2003, Lucien retired and at the same time, Louis Boillot decided to part ways with the Domaine to create his own legacy.

 

At Domaine Lucien Boillot, today, son Pierre remains grounded with very traditional approaches to vinifying wines. His focus is driven fundamentally by what's grown in the vineyard and truly believes that 90% of the end result comes from working the vines. His goal is to harvest grapes that best reflect the terroir from where they're grown - and everything in the winery then is driven by minimal intervention. At the winery, you won't find high-tech equipment (in fact, my colleague Jeremie recalls being on top of a fermentation vat balancing on a long 2x4 board while doing punch-downs with an old-school 'pigeur' (plunger). 

 

Celebrate mom with the lush fruit and structure from Gevrey and the floral, soft touch of Volnay combine as a wonderful homage to the mothers of burgundy who brought forward these brilliant Boillot vignerons.
 

Braida "Montebruna"

Barbera d'Asti 2016

$36 bottle

 

Thirty-five years ago Giacomo Bologna led a movement to elevate the Barbera grape from an everyday table wine to a noble wine. He reduced the yields in the vineyards, harvested the grapes later than his neighbors, and aged the wine in French barrique. The initial results were met with mixed reviews, but his persistence and dedication to his vision eventually paid off with Braida earning a reputation for truly world-class wines. THIS is the Barbara you need to drink...

 

Made with 100% Barbera grapes grown in an estate-owned vineyard in Rocchetta Tanaro, this is an absolutely tremendous wine mom will LOVE! Vibrant aromas of small red fruits that lead into a full and generous palate where you'll find notes of dark berries and spice flavors. This Barbara is a perfect pick for mom this Sunday.