Posted on
By Mark Meissner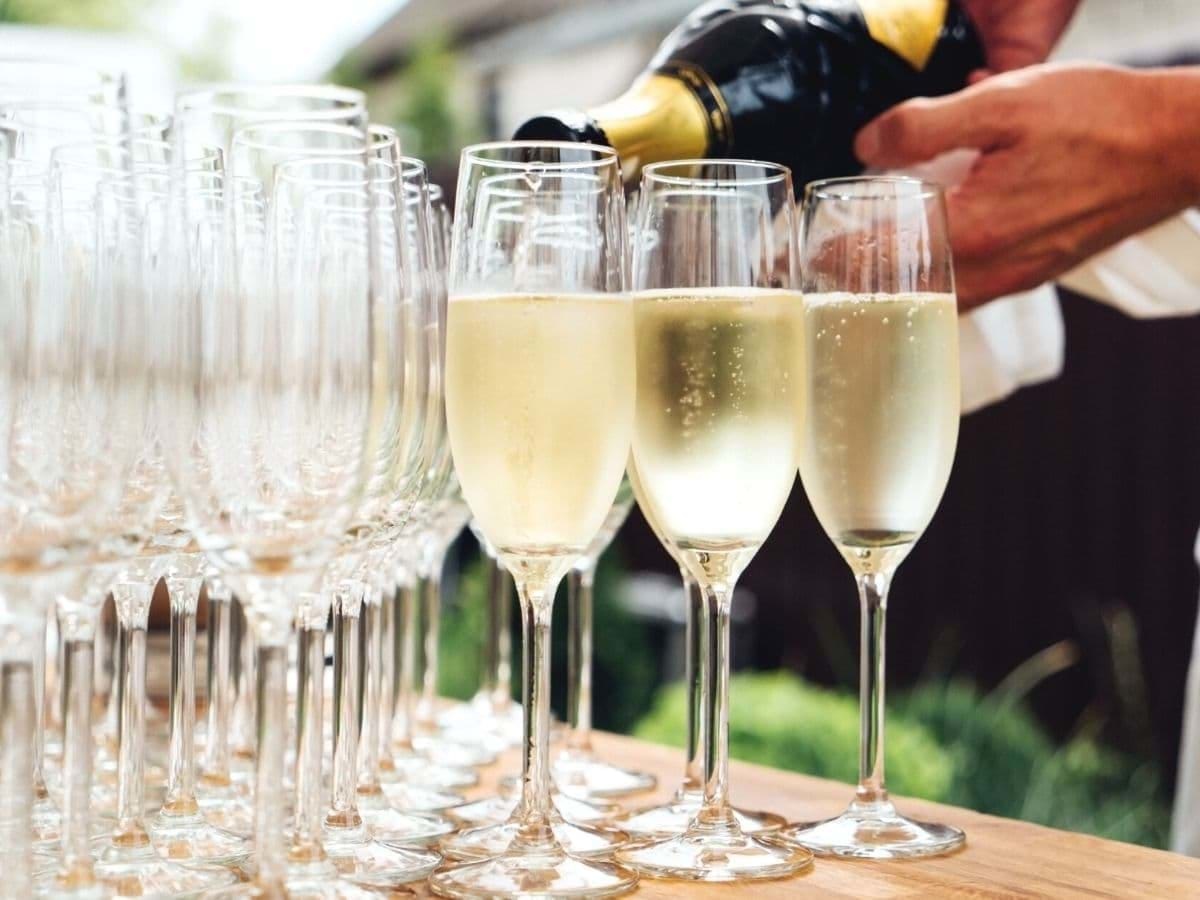 IT'S A BUBBLY KINDA WEEKEND!
Join us starting tonight for a tasting roundup of superb sparkling wines from France.
We'll be pouring four brilliant styles from the Alsace, Burgundy, the Loire Valley and the Jura. It's gonna be a perfect weekend for French bubbly.
The tasting room is back in full force. Here are some of our upcoming tasting room showcase flights, please make note!
INDEPENDENCE DAY WEEKEND "TRUE AMERICAN" WINES JULY 1-3
BIG TABLE FARM! OREGON FLIGHT JULY 8-10
EXPLORE THE JURA WITH DOMAINE PELICAN JULY 15-17
SUMMER BLIND FLIGHT CHALLENGE #1 JULY 22-24
BORDEAUX ON A BUDGET JULY 29-31
Come taste with us anytime Thursdays and Fridays from 5pm to 7:30pm and all day Saturday afternoons from 1 to 7:30pm. It's always changing every week as we focus on regions, grapes and producers to further your own personal wine journey.
Make it a great weekend y'all, it's beautiful outside.
With much gratitude,
Mark
This weekend's flight:
SPARKLING WINES ACROSS FRANCE!
Our weekend wine showcase
Flight of 4 wines: $18 tasting
Thursday & Friday 5-7:30pm
Saturday 1-7:30pm
The wine lineup:
Domaine Pfister Cremant d'Alsace Blanc de Blancs 2017
Alsace, France $34/bottle
Bruno Dangin Cremant De Bourgogne Blanc de Noir NV - $34
Burgundy, France $34/bottle
Chateau de Breze Cremant de Loire Blanc NV - $26
Loire Valley, France $26/bottle
Domaine Andre et Mireille Tissot Cremant de Jura NV - $36
Jura, France $36/bottle
 

Domaine Pfister

Cremant d'Alsace Blanc de Blancs 2017

Alsace, France $34/bottle

 

Domaine Pfister farms 40 individual vineyards totaling 25 acres in Dahlenheim, France. Here in the Alsace region, Riesling is the king of grapes and 25% of the domaine's vineyards are planted to this noble variety.

 

The domaine is run by the eighth generation of vignerons, dating back to their founding in 1780, while local records from the Abbey Saint-Michel de Honau indicate the family had land holdings that literally date back another 1000 years!

 

In 1985, the french AOC designated their Scharrachberg vineyard as a Grand Cru site. Over the years, the estate was handed down from father to son, in the traditional model at the time. This changed somewhat in the early '70s when André Pfister (the new guard at the time) brought forward his wife Marie-Anne and together they sought to implement the knowledge of the prior six generations, while modernizing the estate in conjunction with ecologically-sensitive farming practices. It was a turning point for the estate.

 

Today, Mélanie Pfister, the eighth generation of her family and first women in the line of succession, is head winemaker - she's young and dynamic and interned with some of the greatest names in Burgundy and Bordeaux. Today, she has over 10 vintages under her belt. Her name now adorns the label prominently.

 

Her sparkling wine is made from a blend of 50% Chardonnay​, 25% Pinot Blanc, and 25% Auxerrois. The acronym Breit comes from Hangenbriete, the name of the vineyard, not far from their grand cru Riesling site. Just 800 cases of this bone dry 'extra brut' sparkler are made per year. Think green apple, peach and lemon-lime. What a seasonally perfect Alsatian sparkler.
 

Bruno Dangin

Cremant De Bourgogne Blanc de Noir NV

Burgundy, France $34/bottle

 

 

At the turn of the 20th century, Bruno Dangin's grandfather, Joseph Dangin, cultivated vineyards in Celles-sur-Ource in the Aube region of Champagne. In the typical model, land holdings were passed down over generations, from Joseph to Paul, then from Paul to Bruno.

 

In mid '70s, Bruno came into wine not just from his family's land, but after studying in Burgundy. He spent 35 years working his family's land with his brothers. During this time, he became increasingly interested in organic viticulture and the idea of farming without chemicals. However, due to the sheer size of the family holdings (more than 100 acres!) he decided not attempt to convert them to bio-dynamic, and instead begins looking for a new site to call his own. Hence, the new mission of Bruno Dangin starts here.

 

The new site is just a couple miles from the family's domaine. Today, now 10 years into his new vision, Bruno is supported by his son Matthieu, both sharing in the passion for organic viticulture and the production of champagne methode sparkling wines of the highest quality.

 

This dry sparkling wine of 100% Pinot Noir (also called a Blanc de Noir) is aged much like the best from Champagne, or on average about 30 months prior to bottling. The freshness and ripeness of green and yellow apple flesh strikes with purity on this wine's nose. The palate offers the same expressive fruit, gentle bubbles, a nice light creaminess and something exceptionally easy to drink.
 

Chateau de Breze

Cremant de Loire Blanc NV

Loire Valley, France $26/bottle

 

 

I've brought this bottle home twice in the past week, and love it.

 

A little background, the french AOC in the Loire Valley's town of Saumur-Champigny was established in 1957, the owner of Chateau Brézé refused to be part of the appellation. He claimed that his vineyard collection was the best of the entire area and that it should have its own AOC. Unfortunately, the wines were terribly made at the time, so his request was denied for the singular AOC of Brézé. He was offered to be a part of the prestigious appellation of Saumur-Champigny. Remaining defiant, he refused, and the vineyards on the hill of Brézé were placed under the lesser appellation of Saumur. In 2009 the new owner, Le Comte de Colbert, asked Arnaud Lambert from Domaine de Saint to take over complete management of the estate. Arnaud accepted immediately, with a 30-year lease on the property, as he knew how important the vineyards of Brézé were to the region. It still remains part of the broader Loire Valley Crémant AOC today but Arnaud successfully converted the vineyards to full biodynamic and organic farming. One key reason as to why it's still affordable.

 

This blend of 75% Chenin Blanc and 25% Chardonnay is aged 24 months on the lees. Have I told you I love this wine? Think soft notes of citrus and honey, nicely wrapped in a subtle frame with an attractive savory underpinning. Beautiful bubbly to literally buy by-the-box at this price.
 

Domaine André et Mireille Tissot

Cremant de Jura NV

Jura, France $36/bottle

 

 

The 'Domaine André et Mireille Tissot' was started in the early '60s by local Jura vigneron André Tissot. Today the winery is managed by the great winemaker Stéphane Tissot.

 

Stéphane's first vintage was in 1989 at the young age of 19. Stéphane and his wife Bénédicte took over the family estate in 1990. It was a pivotal moment in the direction of winemaking and Stéphane's first step was to stop adding non-native yeasts for fermentations. This came about following mentoring from the iconic Nady Foucault at the renowned Clos Rougeard. And while Rougeard is an iconic Cab Franc estate in the Loire Valley and not the Jura (100s of miles away and not far from the Swiss border), Stéphane believed in the success of Rougeard and sought long term conversion to organic agriculture. It would become one of the first in the Jura. The domaine was certified organic in 1999 and biodynamic in 2004 and new plantings were all done with massale selection rather than the clones then used throughout the region. They literally led the way and today, this is pretty standard protocol for the environmentally savvy Jura region.

 

As most of the sparkling wines from the region, the Crémants du Jura from Tissot are sold without vintage, which is a shame as some of them are really age-worthy. This Extra Brut has a golden color with some pink tints, as it's a blend of 50% Chardonnay, 40% Pinot Noir and 5% each Poulsard and Trousseau, with half of the wine fermented in barrique and with no dosage. Read, no 'make-up'. Crémant can be 30% of the whole production of the Jura, and at Tissot, it is typically 25%-30% of their volume. This lovely "clean" sparkler has strong aromas of apples, hints of fennel, and aniseed with very pleasant acidity and abundant bubbles. It's very easy to drink and offers a beautiful mineral-driven finish. One of the very best Crémants from Jura and certainly a steal among the sparkling wine category. Drink from the Jura and you're on the bleeding edge of every somm's tasting notes.