Posted on
By Javier Arevalo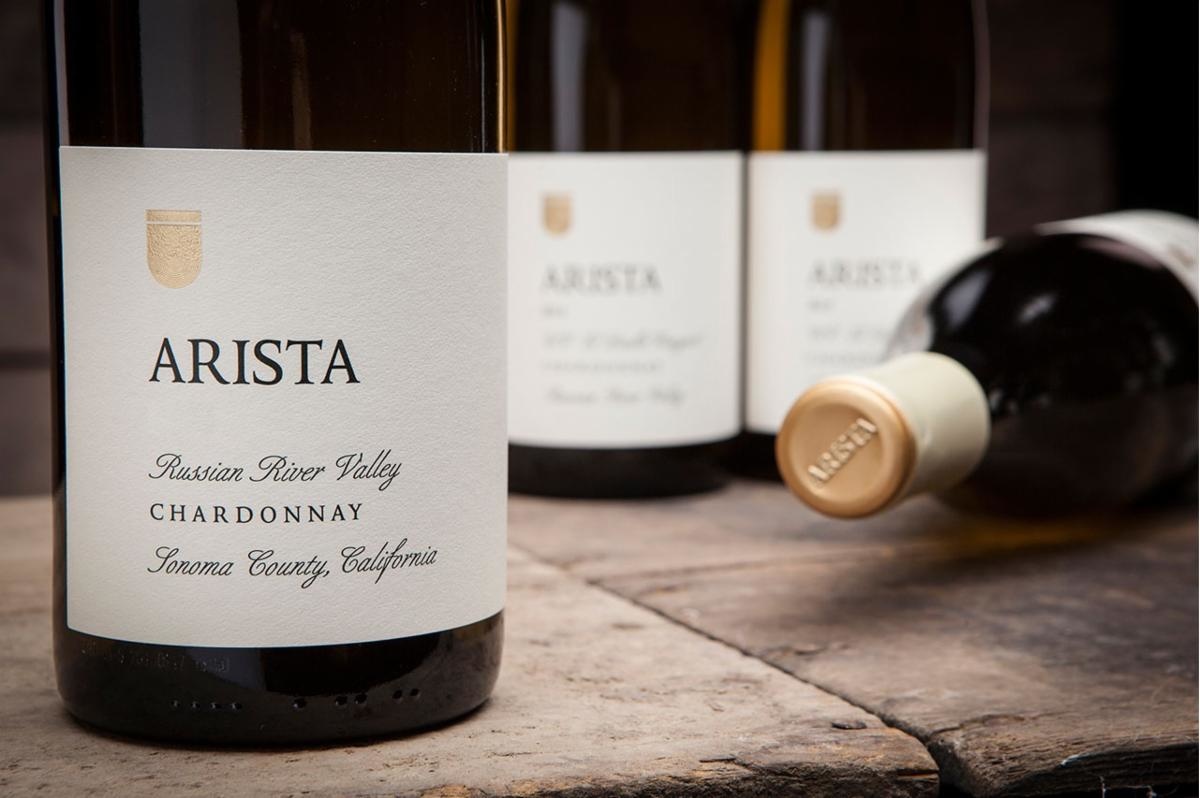 4th of July Holiday
Weekend Wine Showcase
ARISTA Winery from Russian River Valley
This special Independence Day weekend I'm absolutely delighted to bring you my favorite Russian River Valley estate: ARISTA! This exquisite, small family estate in Sonoma's Russian River Valley produces truly exceptional Pinot Noir and Chardonnay - and every year we wrangle to get a small, but significant allocation of the wines which come into NC. This year that meant just three 6-packs of each of the wines we're showcasing.
If you love the wines from the Russian River, please don't miss this week's tasting! Can you tell I'm a huge fan? Read on below for the full Arista writeup and hopefully we'll see you in the tasting room.
One more mention... the Arista wines are 
limited
 and will likely only be available this weekend. You can find them on our website 
HERE
 if you can't make it into the tasting room this week. Don't miss these exceptional wines from ARISTA, Russian River Valley.
You can also pickup the Arista 4th of July 3-pack special at $249.85 online 
here
.
Please mark your calendar, we have some great events on the horizon:
Bastille Day / Grande Tasting Tour of France - Thursday, July 14th
Grande fête and a wine tasting 'workshop' not to be missed!
$40/pp TICKETS to our francophile wine tour of 10 wines
Maison Gardet Champagne with Owner Christophe Prieux
Saturday, July 16th - Wine dinner @ FIN | FINO Uptown
Domaine Clerget with Winemakers Christian & Justine Clerget!
Wednesday, July 27th - Exclusive Burgundy event & dinner @ DRESSLER'S Metropolitan
Lastly, if you missed out on the DOMAINE OTT Rosé last week, you are in luck. We were able to obtain a few more 6-packs for you to enjoy during the holiday weekend. I suspect this additional allocation will also sell-out very quickly, so if you'd like to reserve any bottles, please CALL us at 704-332-9910 or purchase directly online 
here
.
See you soon and Happy 4th of July Weekend!
Cheers,
Mark
PETIT PHILIPPE
Stewards for your wine journey℠
 

DOMAINE OTT 2021 Château de Selle ROSÉ

40 6pks SOLD OUT last week!

10 more 6pks arrived today, 5 are left!

 

$65/btl retail

$61.75/btl (6pk price)

$58.50/btl (12pk price)

 

Call to reserve you box of pink deliciousness today! 704-332-9910

 

We'll be SOLD OUT for good this weekend!

 

Château de Selle was the first estate acquired by Marcel Ott in 1912. It is in Taradeau (near Draguignan) on the soil where only olive, lavender and mulberry trees used to grow. The soil is gypsum, red clay, dolomite and sandstone mixed with gravel and stone, today producing highly distinguished and elegant wines that are characterized by fruit and freshness, with added finesse and complexity

 

Varietals: This 2021 is the new release, the blend is 55% Grenache, 30% Cinsault, 10% Mourvedre and 5% Syrah

 

Taste: The wine is pale with a delicate pearly pink hue. The nose is precise and mineral, revealing aromas of peaches, apricots and vanilla, with undertones of passion fruit and a hint of lime peel. The palate opens with a refreshing attack then grows in power with yellow fruit aromas. The palate is perfectly balanced and ends with a slightly minty, saline and zesty finish.
Stay up to date with our latest offerings on Instagram and Facebook!
This Weekend's Showcase Tasting: ARISTA Winery
Primer:
We are big fans of small family estates in Sonoma's Russian River Valley and, in particular, ARISTA WINERY. 
We met the owner and GM Mark McWilliams in the past and we were smitten with the Arista story. Family run, and they recently attracted enologist Matt Courtney, Helen Turley's assistant winemaker from Marcassin.
They believe that wines made in the vineyard are well-behaved in the cellar. They coax them along with minimal intervention and gentle handling. Arista's wines have deep, rich flavors that reflect the unique sites from which they are sourced. Produced in small lots of several barrels, the wines are deliciously balanced with fruit, tannins, acidity and oak in harmonious proportion.
Arista is located right outside of Healdsburg on Westside Road, directly next door to Williams Selyem.
Arista Winery was founded by the McWilliams family in 2002 with a mission to create the most elegant expression of Russian River Valley Pinot Noir. They are committed to sustainable farming practices and sustainable business practices. They work closely with local growers who share their dedication to sustainability in their vineyards. They do not attempt to manipulate their vineyard sites but instead strive to preserve each vineyard's natural qualities.
If you love Pinot Noir and Chardonnay and can appreciate that beautiful unctuous style of the Russian River, then you don't want to miss this week's very limited ARISTA offering. The wines' expressiveness and balance have made this one of our top producers in out of the Russian River Valley.
Arista is truly beautiful wine and has become one of the most allocated wines in the Russian River appellation.
Join us Wednesday through Saturday for a special Independence Day weekend flight of three offerings from ARISTA Winery:
ARISTA Russian River Chardonnay 2019 - $82 btl/retail
Russian River Valley, CA
ARISTA Ritchie Vineyard Chardonnay 2019- $99 btl/retail
Russian River Valley, CA
ARISTA Russian River Pinot Noir 2019 - $82 btl/retail
Russian River Valley, CA
Flight of 3 - $30 (2.5 oz. pours) normally would be $34 flight!
5:00 - 7:00pm Wednesday
4:00 - 7:30pm Thursday - Friday
1:00 - 7:30pm Saturday
 

ARISTA Chardonnay 2019

Russian River Valley, CA

 

$82.00 (purchase it online 

here

)

 

This vintage is a blend of their three Valley Chardonnay vineyards: El Diablo, Banfield, and Ritchie. The wine is made with modest new oak to allow the fruit to take center stage, and reflect a sensible snapshot of the regional terroir that makes up the RRV. 

 

 

Varietal: 100% Chardonnay. Old Wente and Montrachet clones. 12 months fermentation and aging in barrel followed by 6 months in stainless steel tanks.

 

Taste: Notes of lemon curd, melon, and white flowers are joined by a faint note of warm baking spice and caramelized sugar. The lemon zest on the palate is buoyed by a savory and mouth-watering mix of acid and minerals on the finish.
 

ARISTA Ritchie Vineyard Chardonnay 2019

Russian River Valley, CA

 

$99.00 (purchase it online 

here

)

 

The 2019 Ritchie Vineyard Chardonnay is easily the most graceful edition of this wine ever made by winemaker, Matt Courtney. With its south-facing aspect in the center of the Russian River Valley appellation, Ritchie Vineyard is known for producing broad, expansive, wildly expressive wines. 

 

Varietal: 100% Chardonnay (Old Wente Clone from Ritchie Vineyard). Approximately 11 months fermentation and aging in barrel followed by 4-6 months in stainless steel.

 

Taste: Classic Chardonnay notes of toasted brioche, vanilla, sweet cream, and lemon candy. The incredible mouthfeel is a trademark of Ritchie vineyard, and the 2019 vintage is on-brand: This wine builds in intensity on the palate over the course of a minute-long finish, culminating in a silky combination of toasted almond, caramelized sugar, and poached peach.
 

ARISTA Pinot Noir 2019

Russian River Valley, CA

 

$27.00 (purchase it online 

here

)

 

The 2019 Russian River Valley Pinot Noir is a blend of their single vineyard estate wines and is an excellent survey of the vintage and appellation each year. This vintage is defined by its rich weight and texture and by the dark fruit profile.

 

Varietal: 100% Pinot Noir. Malolactic fermentation. The wines then spend the next 11 months in barrel.

 

Taste: Blue and red fruits predominate on the nose, but the presence of a lavender inflected floral component is unmistakable. There is great tension and texture on the palate, with fine grained tannins supporting flavors of fresh pomegranate and tangy wild blackberry. A hint of cola on the long finish speaks to the quality of this vintage, where warm sunny days and cool nights gave rise to perfect ripeness balanced by a gentle yet refreshing acidity.