Posted on
By Mark Meissner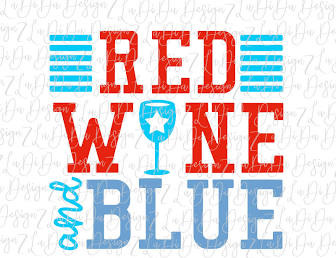 It's Fourth of July weekend and we've put together an all-American flight for your enjoyment!
Summer is a perfect time for wine in many ways. So whether you're lounging by the pool, firing up the grill or just sitting on the patio with family, there's always time for a great glass of wine.
Starting at 5pm tonight thru Saturday, you'll have a chance to taste four wines we're featuring this week. It's really something delicious for every palate. So stop in and fuel your patriotic spirit with an all-American flight, or pick up some favorite bottles for your celebration at home. 
Enjoy your weekend, and make it a great 4th!
Here are some of our upcoming tasting room showcase flights, please make note!
BIG TABLE FARM! OREGON FLIGHT JULY 8-10
EXPLORE THE JURA WITH DOMAINE PELICAN JULY 15-17
SUMMER BLIND FLIGHT CHALLENGE #1 JULY 22-24
BORDEAUX ON A BUDGET JULY 29-31
Come taste with us anytime Thursdays and Fridays from 5pm to 7:30pm and all day Saturday afternoons from 1 to 7:30pm. It's always changing every week as we focus on regions, grapes and producers to further your own personal wine journey.
Make it a great independence day weekend. HAPPY 4th.
CHEERS!
Mark
This weekend's flight:
TRUE AMERICAN WINES!
Our weekend wine showcase
Flight of 4 wines: $18 tasting
Thursday & Friday 5-7:30pm
Saturday 1-7:30pm
The wine lineup:
Pisoni Family "Lucy" Rose of Pinot Noir 2020 - $23
Santa Lucia Highlands, CA
Smith Story Sauvignon Blanc 2018 - $22
Sonoma County, CA
Stringer Cellars "Metal Bender" Red Blend 2018 - $26
59% Napa County/30% Sonoma County/11% Santa Barbara County, CA
Recoltant Cabernet Sauvignon 2018 - $47
Napa Valley, CA
 

Pisoni Family "Lucy" Rose of Pinot Noir 2020

Santa Lucia Highlands, CA

$23/bottle

 

Classically chic, Lucy is a sophisticated rosé that you can take just about anywhere. Easy on the wallet, ripe with pinot noir character, and refreshingly versatile, this irresistible Rosé is a perennial favorite amongst wine critics and backyard BBQ enthusiasts alike. Born in the Santa Lucia Highlands, Lucy is the charismatic younger sister of Lucia Wines, a celebrated label run by the renowned Pisoni family.

 

In 2006, Lucy Millman, a breast cancer survivor, was browsing the wine shelves of a local store looking for something special. Spotting the Lucy Rosé, the bottle seemingly spoke to her. Upon picking it up, she discovered they shared more than just a name; they both were committed to the fight against breast cancer. The winery donates $1 of every bottle sold to breast cancer aid and research.

 

Most rosés are produced by one of two methods: Whole Cluster Pressing or Saignée. But Lucy is not like most Rosés -it's a culmination of both methods. The marriage of these two traditional approaches create a uniquely delicate Rosé like no other. Shimmering with a pale salmon hue as it splashes into the glass, the 2020 Lucy Rosé is brilliance captured in a bottle. Pronounced aromas of macerated strawberry, fresh watermelon and nectarine give way to hints of refreshing sea air, as if transporting the senses directly to the windswept hillsides of the Santa Lucia Highlands. 
 

Smith Story Sauvignon Blanc 2018

Sonoma County, CA

$22/bottle

 

In 2013, Eric Story and Ali Smith Story co-founded Russian River Valley-based Smith Story Wine Cellars out of a desire to make the kind of wine that "wine people" drink. Both came from wine industry backgrounds, and their palates remain well attuned to both the sublime and the delicious – at every price. They dreamed of starting a wine project that could produce wines that were both attractive and approachable…but that wouldn't require a savant to enjoy them.

 

I found the SMITH STORY wines because Ali Smith is an old friend of mine from the SF Bay Area! Their wines have come a long way and we're HUGE fans of their Old World-inspired Sauvignon Blanc.

 

The 2018 Sauv Blanc brings a clean fresh and citrusy character with a hint of wet-stone on the aromatic. It's a pure palate feel with plenty of mineral energy and citrus inspired flavors and long finish. This is a classic Sauvignon Blanc reminds the founders of their vision for their brand, which all started when they fell in love with this varietal while sipping Sancerre from the Loire Valley. This is a beautiful ode to Sancerre, but made with the sunshine of Sonoma. It will capture Old World lover's hearts and palates!
 

Stringer Cellars "Metal Bender"

Red Blend 2018

Napa County/Sonoma/Santa Barbara, CA

$26/bottle

 

You may have joined us earlier this year with Casey Stringer on ZOOM. He's a young, brilliant winemaker and the Stringer Cellars wines are really great juice without the high price tag.

 

Casey's 'Metal Bender' line of wines are named in honor of the Stringer Family's manufacturing business in Wisconsin. The business stamps, machines and fabricates metal into components used in industries throughout America. They are "Metal Benders".  

 

The wine blended in the Metal Bender Red Blend comes from premier AVA's throughout California. 54% Napa, 30% Sonoma and 11% Santa Barbara County.  The Cabernet Sauvignon portion of the blend comes from both a historic vineyard in Rutherford and a hillside site in Alexander Valley. The Merlot is from the Napa side of Los Carneros and Syrah from the Ballard Canyon AVA in Santa Barbara.

 

The Metal Blender Red blend is as a barrel selection of Cabernet Sauvignon and Merlot barrels with a dollop of Syrah added for complexity. The wine spent an average of 21 days on it's skins before pressing! The wine displays notes of bright red cherry, vanilla and cedar. It's silky tannins along with bright acid provide the structure needed to hold up to hearty dishes. 

 

64% Cabernet Sauvignon, 25% Merlot and 11% Syrah and just 425 cases made!
 

Recoltant Cabernet Sauvignon 2018 -

Napa Valley, CA

$47/bottle

 

It fun to pitch labels on the bleeding edge of new labels in the highly competitive $40-50 Napa red category. Recoltant is the younger brother to Le Pich and Purlieu, and the wine is produced by frenchman Julien Fayard, who is absolutely at the top of his game in Napa. You may know Le Pich and Purlieu from the Zoom event with Julien, or maybe you bought a bottle for a Saturday night price point. Well, think of Recoltant as the baby brother to these much pricier labels.

 

Recoltant is a collaboration of declassified barrels of premium Cabernet that didn't quite fit into Le Pich or Purlieu. The final blend was stitched together from several celebrated regions throughout Napa Valley, and Julian made the wine with the same standards of excellence that he practices in all of his projects.  

 

Julien Fayard learned his craft at Chateau Lafite Rothschild, before gaining even more valuable experience as Director of Winemaking for Philippe Melka at elite Napa Valley producers like Lail, Gemstone, Hundred Acre, and Mastery. The result is a great bottle which will have you scratching your head knowing it's only $47/bottle.

 

Inky black in color, with a nose of mixed black berries, black currants, glove leather, and rose petal. On the palate, the wine is deep and rich with flavors of blackberry cobbler, kitchen spice, and grandma's pie crust combined with hints of cinnamon and nutmeg.