Posted on
By Mark Meissner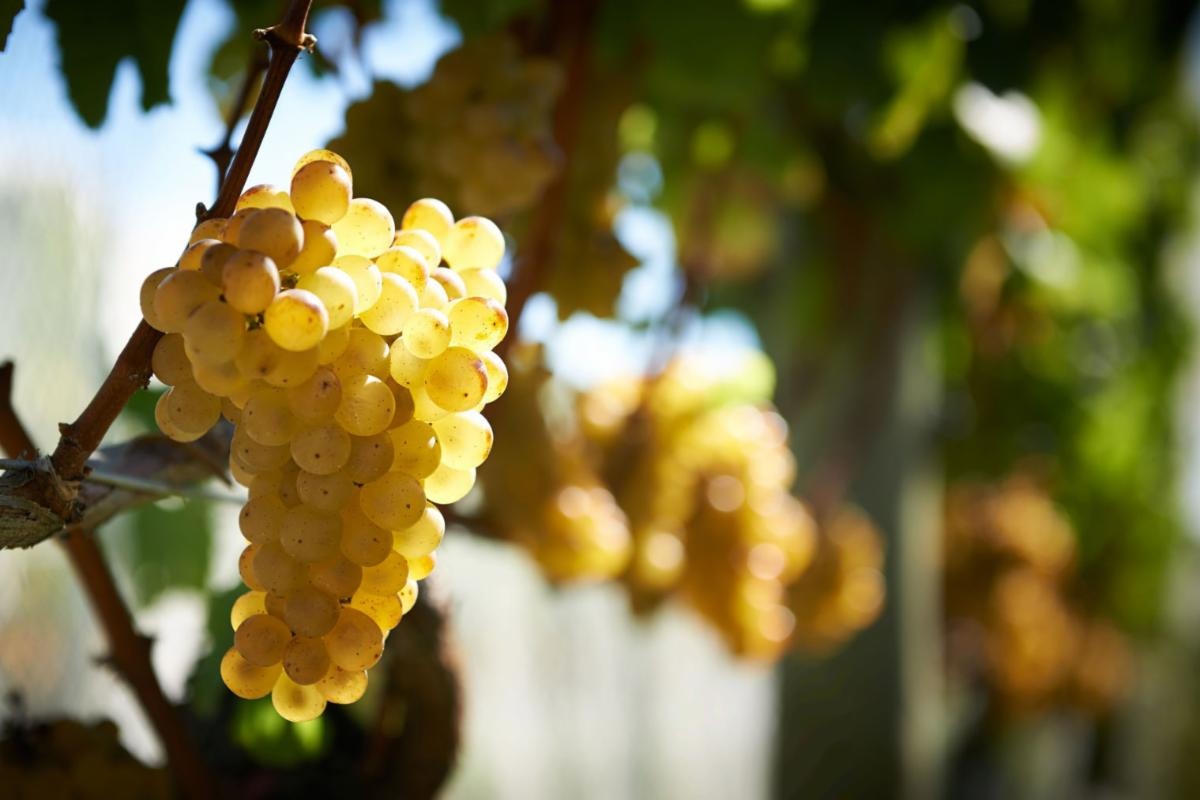 Starting this evening we bring you a weekend to explore four styles of the vitis vinifera grape SAUVIGNON BLANC. Sauvignon blanc is a green-skinned grape variety that originates from the Bordeaux region of France. The grape most likely gets its name from the French words sauvage and blanc due to its early origins as an indigenous grape in southwest France. It is possibly a descendant of Savagnin from the Jura... This weekend, we'll taste the differences of this lovely grape, when you sample from the Loire Valley, Napa Valley, the Alto Adige and New Zealand (yup, you heard right... NZ!?) Read on, and you'll get the idea here!
The tasting flight of Sauv Blanc is $20. We'll also have a half dozen great wines on the tasting bar by-the-glass. Join us!
Here are some of our upcoming tasting room events, please make note:
'VARIETAL VIEW' OF SAUVIGNON BLANC AUGUST 26-28
CÔTE DE BEAUNE / CÔTE DE NUITS: Village vs. Region SEPT 2-4
FOXEN-SANTA BARBARA PRODUCER PROBE SEPT 9-11
WEEKNIGHT WINE WARRIORS SEPT 16-18
FALL HARVEST BURGUNDY TASTING SEPT 25th (email for info pls)
Come taste with us anytime Thursdays and Fridays from 5pm to 7:30pm and all day Saturday afternoons from 1 to 7:30pm. It's always changing every week as we focus on regions, grapes and producers to further your own personal wine journey.
With much gratitude,
Mark
This week's focus:
VARIETAL VIEW: Sauvignon Blanc
Flight of 4 wines: $20 tasting
Here is the lineupm, in planned pour order:
Cantina Terlano
"Winkl" Sauvignon, Südtirol Alto Adige 2019
$37/btl retail
Michel Vattan "Les L.O."
Sancerre Blanc, Loire Valley 2018
$37/btl retail
Hourglass Estate
Sauvignon Blanc, Napa Valley 2019
$35/btl retail
The Hermit Ram
Skin Fermented Sauvignon Blanc, New Zealand 2020
$27/btl retail
$20/flight of three
Full 2.5 oz, half glass pours
THURS/FRI Aug 19-20: 5-7:30pm
SAT Aug 21st: 1-7:30pm
The key aspect of Sauvignon Blanc is its straightforwardness – the flavors are rarely hidden away in the background. Also, there is a particularly close correlation between the perceived flavors and their descriptors, making Sauvignon Blanc an ideal wine with which to begin wine-tasting workshops! Stay tuned for those this fall... :)
Classic Sauvignon Blanc aromas range from grass and asparagus to green apples and gooseberries, and to more esoteric notes such as cats' pee (yikes) and gunflint. The latter is a sign of a wine from Pouilly-Fumé, where the struck flint aroma derives from the presence of high levels of chert in the local limestone soils. This effect is so pronounced and consistent that Sauvignon Blanc was once widely known as Blanc Fumé in this part of the Loire (no, nothing to do with the style Mondavi made famous in the glorious 80s).
When combined with Semillon, as it is in most Bordeaux blanc, Sauvignon is found in some of the world's finest dry white wines. Although generally a minor component, it also plays an important role alongside Semillon in Sauternes, the closest the variety gets to the top end of the wine spectrum. Since the 1970s, this pairing has become the staple white blend in Australia's Margaret River region. In the 80s and 90s, a new region began to gain a reputation as one of the great Sauvignon Blanc regions of the world: Marlborough, at the northern tip of New Zealand's South Island. The rapid development of the Marlborough Sauvignon Blanc is one of the most dramatic events in the world of wine.
A relatively robust, vigorous vine (which explains its popularity with viticulturists), Sauvignon adapts readily to all kinds of growing environments. Because it ripens early, it can be grown in relatively cool climates – its Loire homeland being the most obvious example – while its naturally high acidity allows it to retain a level of freshness even in warmer areas (read: Napa). However, to achieve the true, forward zing that best characterizes Sauvignon Blanc wine, a cooler terroir is needed, ideally with persistent bright sunshine and a dry harvest period.
Strange as it may seem, bright, green Sauvignon Blanc has much in common with dark-skinned Cabernet Sauvignon, and not just in the name and region of origin. The bell-pepper and asparagus flavors detectable in wines of both types are down to the methoxypyrazine flavor compounds in both varieties. Also, they are both vigorous growers that produce generous yields and are inclined to produce overly dense canopies in cooler climates. The two varieties are, in fact, genetically related; Sauvignon became the parent to Cabernet Sauvignon after a natural crossing with Cabernet Franc in an 18th-Century Bordeaux vineyard. Both parent and offspring have now become two of the most widely planted vine varieties in the world. Now onto this weekend's lineup...
 

Cantina Terlano

"Winkl" Sauvignon, Südtirol Alto Adige 2019

$37/btl retail

 

The 2019 Alto Adige Terlano Sauvignon Winkl opens to a luminous and reflective appearance. Varietal aromas of tangerine and citrus fruit are there, and this vintage has a much more full-bodied approach, contrary to vintages of the recent past.

 

Salty mineral tones add a touch of elegance. And while this is one of Cantina Terlano's largest-production efforts, we are quite fond of the wine.

 

Terlano is a top name in the Dolomites, which are the vast, dramatic mountains in the foothills of the Alps. Terlano's distinctive location & extraordinary terroir are key to the development of their stunning, world-renowned wines. Here, vineyards are located at elevations from 750 to 300 ft. The red porphyric rocks bring high mineral content and retain the day's warmth. The porous soil creates an environment with just enough moisture for the roots to extend deeper into this mineral-rich terroir. In combination with cool evening temperatures, these factors create wines of incredible depth and nice potential for aging.
 

Michel Vattan "Les L.O."

Sancerre Blanc, Loire Valley 2018

$37/btl retail

 

Few and far between are the French Loire Valley Sauvignon Blanc wines that hail from 45-year-old vines from one single source, rooted in the region's famous chalky soils. But the vineyards at the family-owned Michel Vattan estate in the tiny village of Maimbray are anything but average. Bursting with just-picked citrus zest, green apple, and rocky mineral undertones, this is the crisp, complex, classic you'll want within reach this summer.

 

'Michel Vattan's Sancerre Les "LO" is the most complex white wine in their suite of Sancerre lablels. It's produced in extremely limited quantities from Sauvignon Blanc grapes grown on two different hills, mainly on clay soils.

 

Here the average age of the vines is 60 to 80 years! Grapes are fermented using only natural yeast. The wine is aged on the lees for flavor intensity, complexity and delicacy. Old vines give this wine wonderful concentration and bring out rich white fruit and minerality. The wine has plenty of density and a ripe texture to boot. This wine has brought Michel Vattan silver medals at the International Decanter awards.
 

Hourglass Estate

Sauvignon Blanc, Napa Valley 2019

$35/btl retail

 

We sell a good deal of Hourglass wines and enjoy Jeff Smith's collective of fabulous Bordeaux-driven varietal bombshells. This Calistoga icon certainly produces some brilliant, full-bodied Napa Valley red. But few know that Jeff and winemaker Tony Biagi also produce a remarkably stellar Sauv Blanc.

 

The 2019 Hourglass SB is no ordinary California Sauvignon Blanc - it is more akin to a white Bordeaux with its texture, integrated, expressive fruit, and dry, limestone accent.  

 

Primary aromas of honeydew melon, meyer lemon zest and peach blossom with bright notes of Granny Smith apple, spearmint and fresh cut hay.

 

On the palate, limeade, lemon meringue and Pippin apple intertwine with notes of brioche, honey and chamomile flowers. The addition of 5% Semillon, along with judicious barrel fermentation and frequent lees stirring, create beautiful texture and depth, with bright acidity and chalky minerality providing precision and balance on the long, lively finish.
 

The Hermit Ram

Skin Fermented Sauvignon Blanc

New Zealand 2020

$27/btl retail

 

The skin contact white wines from The Hermit Ram are perhaps what this off-beat, cult producer is best known for.

 

This is Sauvignon Blanc that spent six weeks on skins before being pressed, that amount of skin maceration is really pushing the limits with this variety. So if you're looking for a classic Kiwi Sauv Blanc, you won't find it here. This skinsy, savage Sauv Blanc has a strong POV.

 

Theo Coles is the crazy man behind The Hermit Ram wines. This is what happens when traditional winemaking techniques cross with a punk rock attitude. His wines are raw and loaded with attitude. Little to no additions are utilized during the winemaking process as Theo attempts to get the purest expression of the vineyard into the bottle. The Hermit Ram is one of the poster boys of the NZ natural wine scene.

 

So if you're surprised to see a NZ wine in our lineup, well wouldn't you expect us to do something different than Marlborough juice? Trust us, you're going to enjoy this final pour in the Sauvignon Blanc flight.