Posted on
By Mark Meissner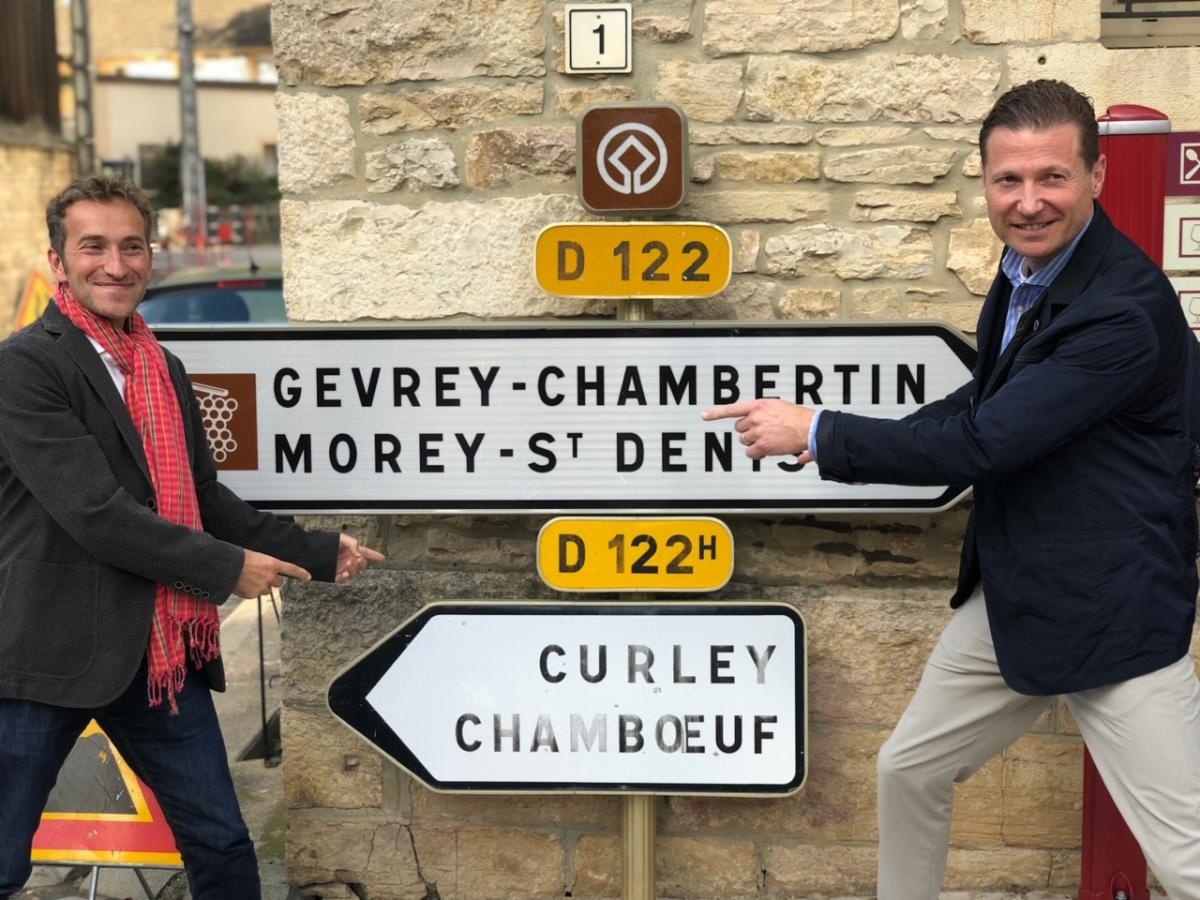 The Burgundy harvest is about to start. And normally, we'd be putting the final touches on our annual burgundy trip, but alas, Covid has stalled our fall trip for yet another year. So this weekend, we bring you virtually to Burgundy's Côte de Beaune and Côte de Nuit, for a glorious comparison of village vs. regional labels - it's a special holiday weekend offering and it starts this evening. Domaine Carillion from Puligny-Montrachet and Domaine Tortochot from Gevery-Chambertin (and her lovely Morey-St. Denis) are on the tasting bar this week! Both are producers on our annual burgundy trip. It's a tasting you don't want to miss if you love the wines of burgundy.
The tasting flight of four wines, two white burgs and two red burgs, are each from the same producer. It's a pretty rare and compelling comparison and the first in our fall wine series. We are ABSOLUTELY PUMPED! So please read on and join us...
Here are some of our upcoming tasting room events, please make note:
CÔTE DE BEAUNE / CÔTE DE NUITS: Village vs. Region SEPT 2-4
FOXEN, SANTA BARBARA! PRODUCER PROBE SEPT 9-11
WEEKNIGHT WINE WARRIORS SEPT 16-18
EXPLORING GRAPES OF CALIFORNIA'S CENTRAL COAST SEPT 23-24
FALL HARVEST GRAND BURGUNDY TASTING SEPT 25th + OCT 2nd (for more information, please email me)
Come taste with us anytime Thursdays and Fridays from 5pm to 7:30pm and all day Saturday afternoons from 1 to 7:30pm. It's always changing every week as we focus on regions, grapes and producers to further your own personal wine journey.
With much gratitude,
Mark
This week's focus:
BURGUNDY: Village vs. Region
Across both the Côte de Beaune + Côte de Nuits !
Flight of 4 wines: $30 tasting
Here is the lineupm, in planned pour order:
THE WHITES:
Domaine Carillon
Bourgogne Blanc 2019 (THE REGIONAL WINE)
$31/btl retail
Domaine Carillon
Puligny-Montrachet 2019 (THE VILLAGE WINE)
$82/btl retail
THE REDS:
Domaine Tortochot
Bourgogne Rouge 2019 (THE REGIONAL WINE)
$47/btl retail
Domaine Tortochot
Morey-Saint-Denis 2019 (THE VILLAGE WINE)
$82/btl retail
$30/flight of three
Full 2.5 oz, half glass pours
THURS/FRI Aug 19-20: 5-7:30pm
SAT Aug 21st: 1-7:30pm
The northern part of Burgundy's glorious Côte d'Or or golden slope (also taking its name from it's eastern-facing slope towards the Orient) is called the Côte de Nuits, from the name of the city of Nuits-St-George, and essentially is the broader area north of Burgundy's capital city of Beaune. Here, almost all the wines produced are red wines, whereas the southern part (south of Beaune) is the Côtes de Beaune, from the name of the city of Beaune, and whose area is dominated by whites (though reds are found here prolifically in certain pockets (e.g. the towns of Volnay and Pommard).
Regional wines or wines labeled 'Bourgogne' represent about 50-55% of all plantings in burgundy. These are the wines consumed by the vast majority of Burgundians and represent good quality for the money. These wines typically are not 100% from a distinct appellation area, lieu-dit or village (or might be a combination thereof) and therefore are labeled with the baseline 'regional' burgundy designation. Village wines (like Gevrey-Chambertin or Chassagne-Montrachet for example) represent the next level in historical quality, and are associated with an AOC village (and aren't typically from a specific vineyard) and whose area represents about 25% of all plantings in Burgundy. With village wines (always labeled accordingly on the bottle) the price reflects the association with the village and also more definitively is reflective of the local terroir and expected quality level from that hamlet. It's that simple.
This weekend is a brilliant comparison of both regional wines from a producer who also produces a high quality village wine. You'll have the opportunity to taste Cote de Beaune whites (regional vs. village) and Cote de Nuits reds (regional vs. village), again, each from the SAME producer!
This is tasting comparison you won't want to miss. Join us!