Posted on
By Mark Meissner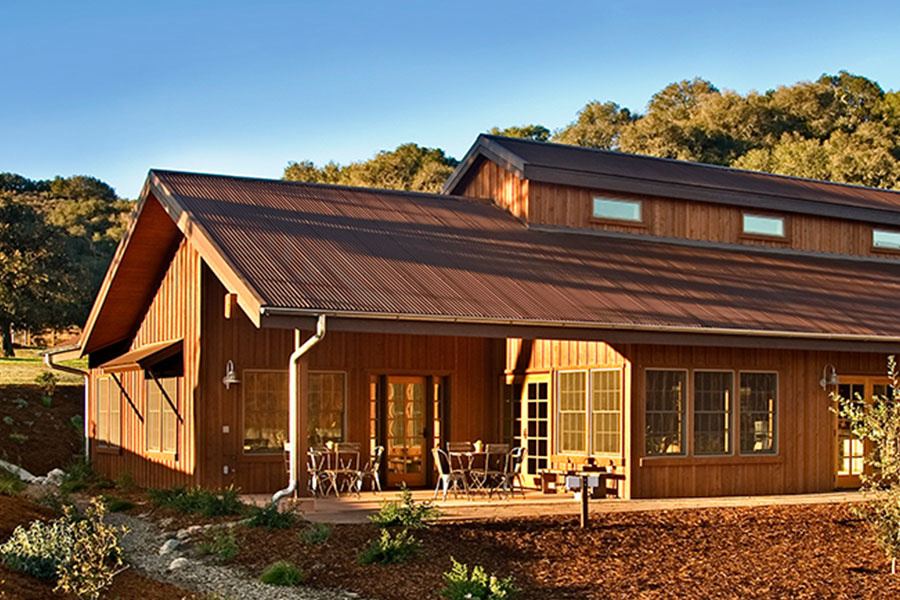 This week we bring you a relative newcomer to the shelves - FOXEN, a brilliant boutique winery in the Santa Maria Valley. Many of you know and love the wines from in and around the Santa Barbera area, so hopefully this will be a new label for you to discover with us!
Autumn is just two weeks away, and we can't wait to usher in the new arrivals! If you'd like to subscribe to our seasonal premium allocations (released weekly), please email me! We also will be opening up our fall PETIT CLUB DE VIN wine club to new members - stay tuned for updates! Lastly, our fall wine dinner programming will also be heating up soon, so thank you for your patience and passion for all things wine!
Here are some of our upcoming tasting room events, please make note:
FOXEN, SANTA BARBARA! PRODUCER PROBE SEPT 9-11
WEEKNIGHT WINE WARRIORS SEPT 16-18
EXPLORING GRAPES OF CALIFORNIA'S CENTRAL COAST SEPT 23-24
FALL HARVEST GRAND BURGUNDY TASTING SEPT 25 + OCT 2 (for more information, please email me)
PAX! Producer Probe/New Releases OCT 7-9
Come taste with us anytime Thursdays and Fridays from 5pm to 7:30pm and all day Saturday afternoons from 1 to 7:30pm. It's always changing every week as we focus on regions, grapes and producers to further your own personal wine journey.
With much gratitude,
Mark
This week's focus:
FOX Winery
Santa Maria Valley (Santa Barbara)
Flight of 4 wines: $26 tasting
Here is the line-up, in planned pour order:
Foxen Vineyard & Winery "Bien Nacido Vineyard" Block UU
Chardonnay 2018 - $39
Foxen Vineyard & Winery Santa Maria Valley
Pinot Noir 2017 - $44
Foxen Vineyard & Winery "John Sebastiano Vineyard"
Santa Rita Hills Pinot Noir 2018 - $62
Foxen Vineyard & Winery "Tinaquic Vineyard"
Cabernet Franc 2017 - $62
$26/flight of three
Full 2.5 oz, half glass pours
THURS/FRI: 5-7:30pm
SAT: 1-7:30pm
FOXEN WINERY:
Located outside Los Olivos on the Foxen Canyon Wine Trail, the Foxen boys (aka Bill Wathen and Dick Doré) have been making wine together since 1985, when they founded Foxen Winery & Vineyard on the historic Rancho Tinaquaic. Their dedication has remained the same – the creation of very small-production, vineyard-designated wines using a "minimalist" approach to wine making.
The winery is named in memory of William Benjamin Foxen, an English sea captain and Dick's great-great grandfather, who came to Santa Barbara in the early 1800s. In 1837, this Santa Barbara County pioneer purchased the Rancho Tinaquaic, a Mexican Land Grant that originally totaled nearly 9000 acres and comprised most of what is now known as Foxen Canyon. Captain Foxen adopted the distinctive "anchor" as his ranch cattle brand, which has become a trademark of the winery. It is very fitting that FOXEN makes its home on the 2000-acre Rancho Tinaquaic, which remains in family hands. Their new solar-powered winery is a must-visit for you oenophiles.
This is a winery to watch! We have been impressed with all the FOXEN wines we've tasted. The press is out and the scores are impressive. Here is the lineup:
 

Foxen Vineyard & Winery

"Bien Nacido Vineyard" Block UU

Chardonnay 2018 - $39

 

Billy's Notes: "Pink grapefruit, guava & lychee notes are refreshingly inviting, and the wine has a lot of tension and natural acidity, keeping those flavors long on the palatte. A perfect sipper for a sunny summer day."
 

Foxen Vineyard & Winery

Santa Maria Valley

Pinot Noir 2017 - $44

 

Jeb Dunnuck's notes: "I loved the nose of the 2017 Pinot Noir Santa Maria Valley. It just screams Pinot Noir with its spiced cherry, raspberry, white pepper, and sappy herb aromas and flavors. Medium-bodied, nicely textured, fresh, and lively on the palate, it's a smoking little Calif Pinot Noir well worth checking out. This cuvée was just 25% destemmed and spent 9 months in used French oak.

 
 

Foxen Vineyard & Winery

"John Sebastiano Vineyard"

Santa Rita Hills Pinot Noir 2018 - $62

 

"The 2018 Pinot Noir John Sebastiano Vineyard is bursting at the seams with energy and intensity. A touch of whole clusters (25%) adds energy to a Pinot that impresses with its explosive power and overall tension. The bright red fruit is extremely primary today. I would cellar the 2018 for a few years to allow more aromatic nuance to develop, but that will be challenging, as it is so compelling right now." - Vinous, 95 Points

 

"Moving south to the Sta. Rita Hills, the 2018 Pinot Noir John Sebastiano Vineyard comes from a mix of clones and was partially destemmed and aged in just under 40% new French oak. It has a pure, medium to full-bodied, beautifully balanced style as well as lots of classy darker berry fruits, toasted spices, loamy earth, and sappy herb-like aromas and flavors. It's another balanced, impeccably put together Pinot Noir from this estate."

- JebDunnuck.com, 94 Points

 
 

Foxen Vineyard & Winery

"Tinaquic Vineyard"

Cabernet Franc 2017 - $62

 

This wine is made from Dick & Bill's original plantings from 1989.

 

"Better, the 2018 Cabernet Franc Tinaquaic Vineyard Heritage Club is all varietal and spent 22 months in 33% new French oak. Medium-bodied, balanced, and elegant on the palate, it has terrific cassis and cherry fruits as well as sappy flower, violets, and herbal notes. The purity of fruit is spot on, and it has the balance and class to evolve for 10-12 years with no issues."

- JebDunnuck.com, 94 Points