Le Petit Club du Vin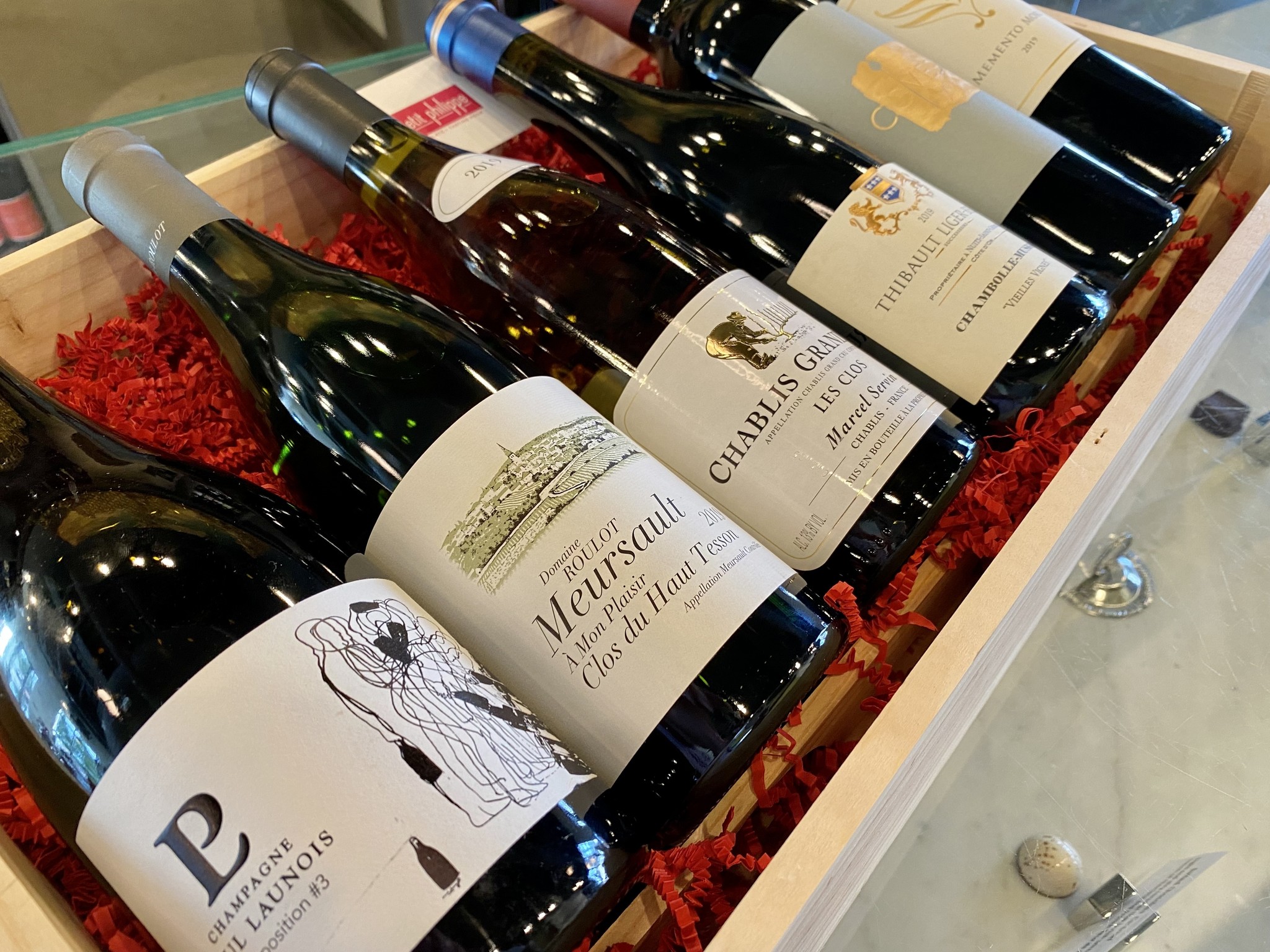 Our PETIT CLUB DE VIN program is a concierge-based monthly program to ensure you're always opening the most compelling bottles and truly expressive wines.
Depending upon your experience with wine, adventure level, budget and consumption behavior, our mission is to bring you brilliant bottles every month, for either direct-shipment to your home, or for pickup in-store.
If you're local, our monthly 'pickup party' gives you an opportunity to try new arrivals, where we'll learn more about you and your palate - perhaps what you enjoyed last? And it's also a chance to re-order those bottles you really fancied. It's all complimentary and part of the program!
Since we started the program a decade ago, our growth has mostly come from word-of-mouth, and our wine community continues to grow organically.
We have three key price-driven programs, starting at $99 per month, all optimized for your wine journey, plus a customized program where we become your own personal wine buyer.
So whether you're at the beginning of your journey and looking for seasonal surprises, or desire a more personalized program, carefully curated to your individual preferences, our club model is unlike the vast majority - giving you options to grow, learn and maybe even obsess!
Make no mistake, most wine clubs are essentially manifestations of the bulk wine warehouse model, whereby excess wine product lines are aggregated and re-packaged up for convenient delivery to your doorstep. These models are fine, and typically built upon closeout wines, and larger production wines, where supply chain optimization is a priority.
Our model is built upon the foundation that wine is personal, shared, and something imbibed as the ultimate sipping pleasure known to humankind. With that in mind, we source wine with great intention, finding bottles which are varietally-correct, geographically representative and fundamentally memorable. We seek out artisanal producers and bring you the winemakers we adore - smaller production labels and high-expression wines from family-run domaines - where true terroir is found in every bottle.
Step 1, we get to know you.
Step 2, you get to know us.
Step 3, we bring you great wines which suit you best.
Over time, we earn your trust. Only then do we become a steward for your wine journey.
Here are our 2022 club offerings: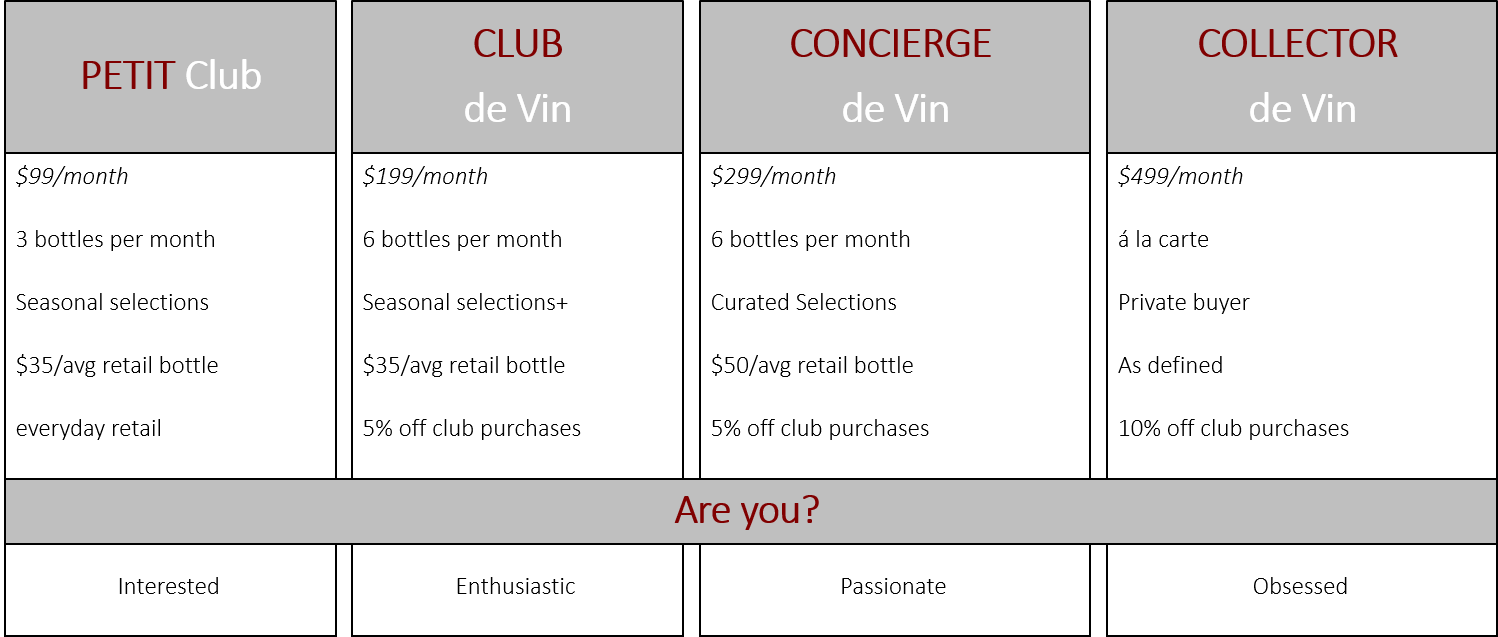 Most members spend at the Club de Vin level, or $199/month, plus there is no commitment per se, you can start or cancel at any time (unlike most winery-direct clubs, we've had very few folks depart since we started our club model in 2012.)
Our club members enjoy discounts on program purchases and advanced reservations for all Petit Philippe exclusive wine events and gratis tastings, plus allocated releases at our monthly wine club pickup parties!
We look forward to joining you on your wine journey. Kindly reach out at 704-332-9910 or email [email protected] for more information and club questions. Cheers!