Events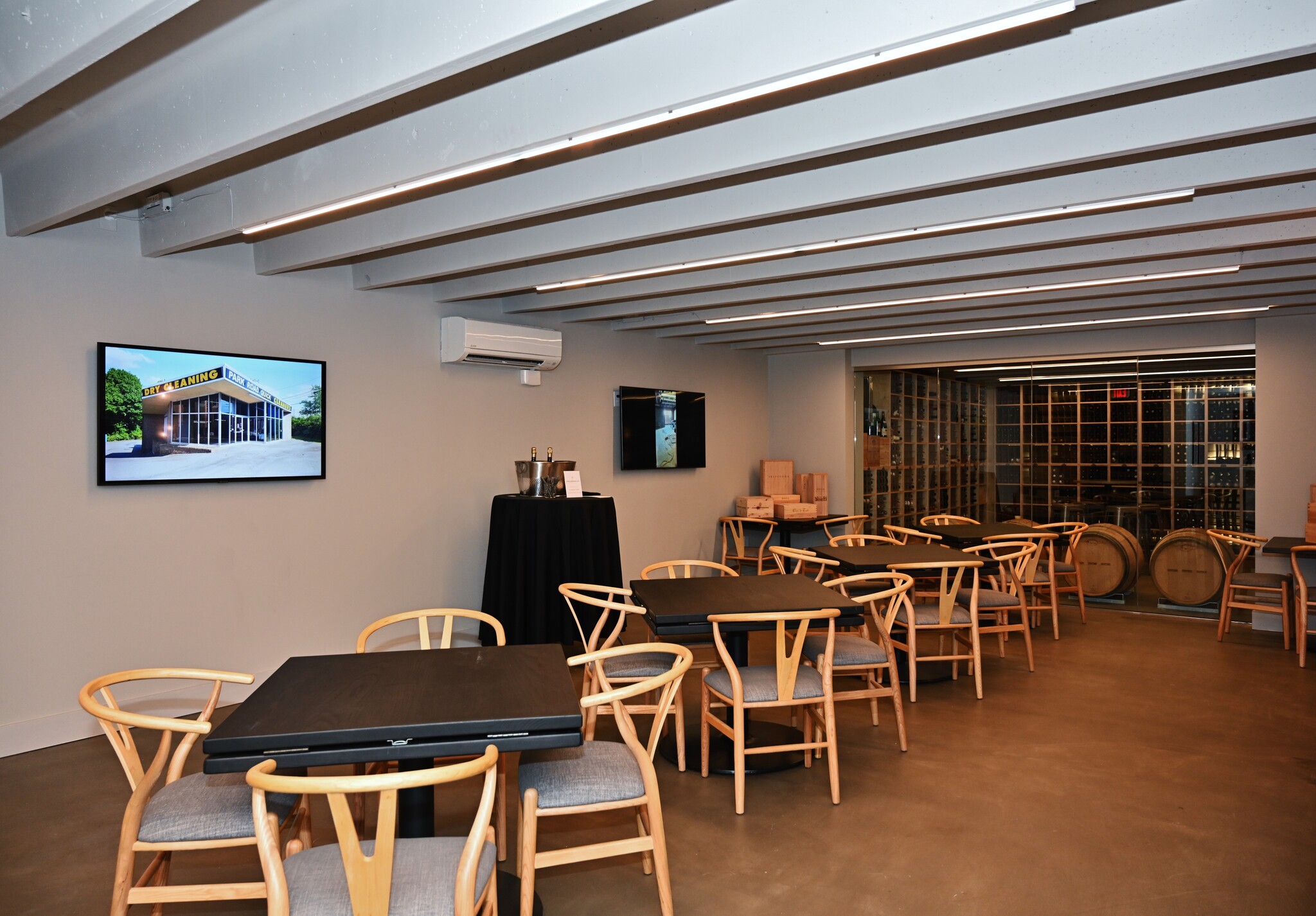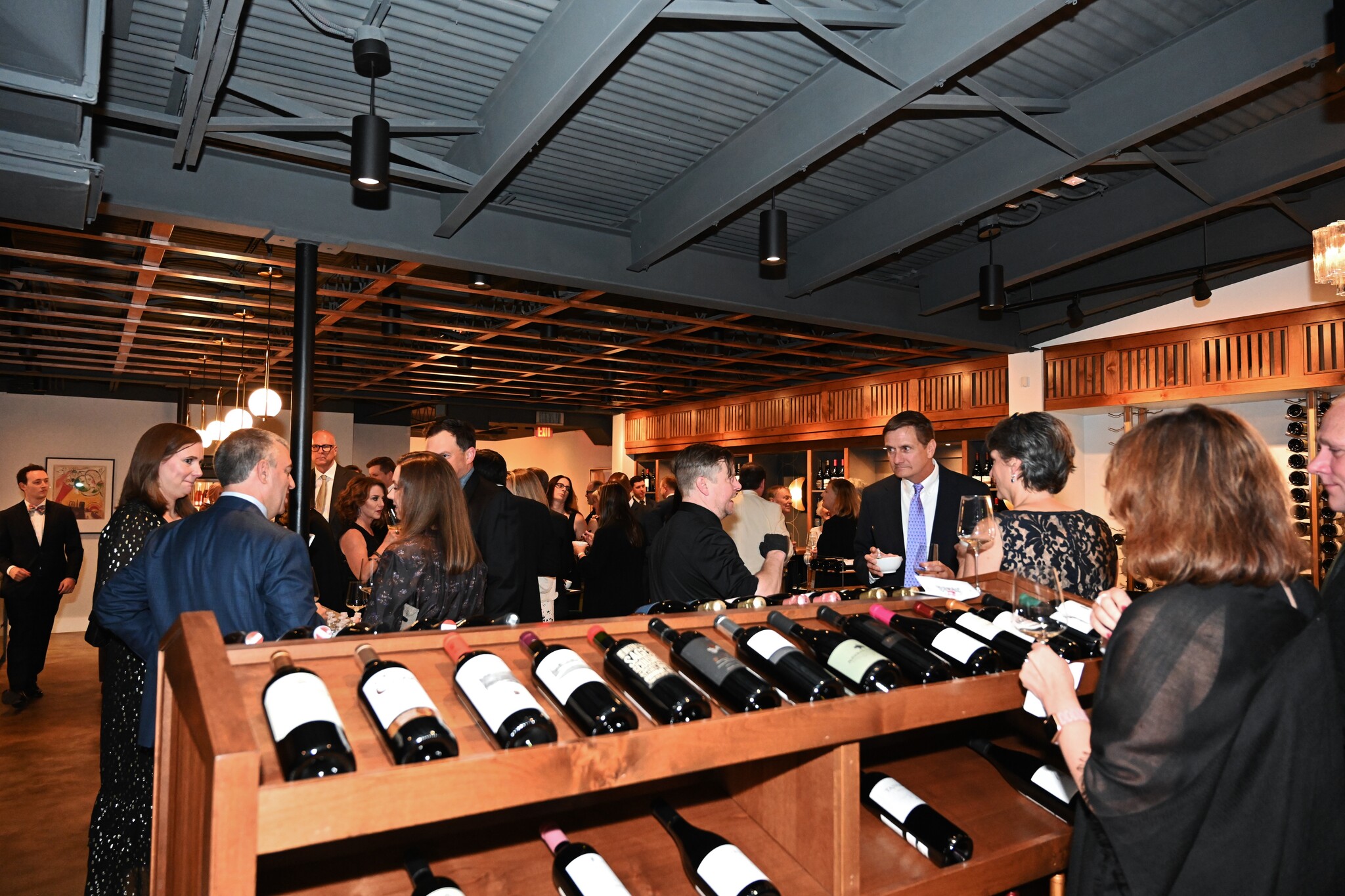 At Petit Philippe, we offer a range of wine-oriented events to suit your level of interest. All our events are customized to meet your specific tastes, format and budget. 
Here are some things we'll work with you on in order to best plan your event, given that we are a fine wine tasting room. Typically we start with a quick call or email string to plan the high level aspects of the event:
How many people are planning to come?
What is your target/ideal date(s) and time?
Are we doing a casual reception, or guided tasting or educational workshop?
How many wines would you like to taste?
Do you desire to pair wines with our in-house chocolates and/or other savory appetizers?
Once we determine the high-level parameters, we can then dive deeper into the format of the event.
Typically we organize our events into one of the following formats: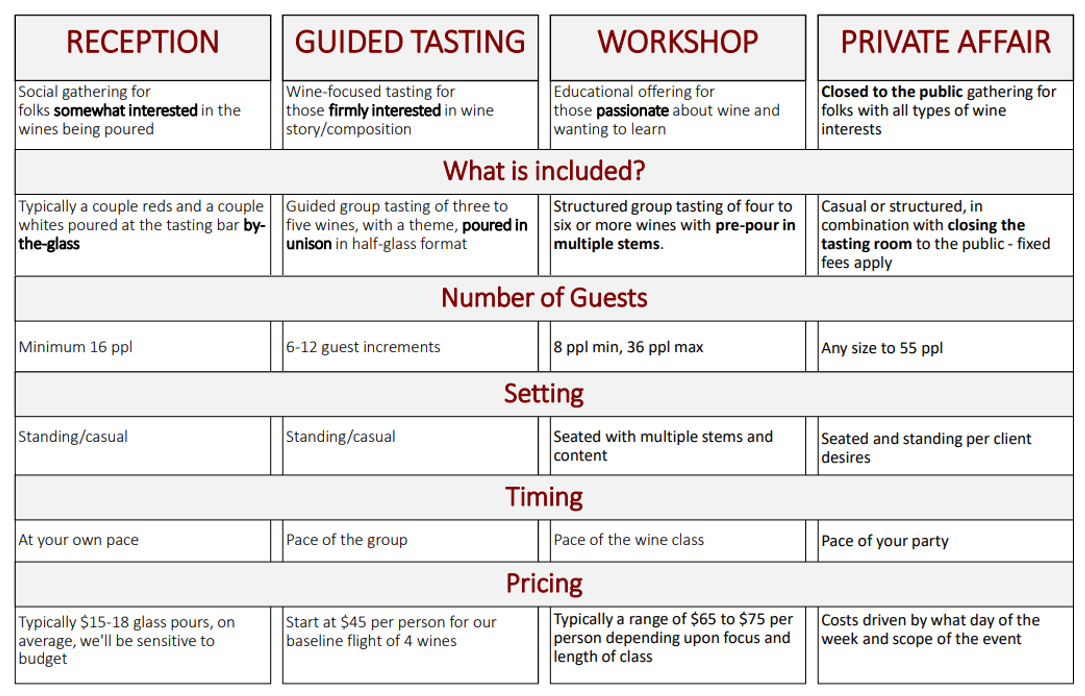 Once we determine the type of event you're looking to arrange, we'll then start planning the details. Some of these areas include:
Deciding upon the scope and depth of your experience. 

Would you enjoy chocolate pairings with your wines?
Do you wish to focus on a specific wine region, such as Bordeaux or California, or a particular type of wine, such as Pinot Noir, or are you open to our recommendations on wine flight themes? Or perhaps just interested in crowd-pleasing wines?
Determining the actual wines to pour, an example would be:

1st pour: Sparkling Crémant from Burgundy or true Champagne
2nd pour: Sonoma Coast Chardonnay or Italian White from the Piemonte area
3rd pour: Oregon Pinot Noir or Central Coast CA Grenache
4th pour: Napa Cabernet or Bordeaux blend, or even domestic/Rhone Syrah
Alignment with your desired budget.


By-the-glass price point or tasting flight price per person
Private affairs involve closing the store and tasting room for your event, contact us for costs depending upon the day of the week.
Reviewing the details:

Tasting flight pours are typically a healthy 3 ounces (equivalent half glass pours).
Kindly keep in mind that similar wines in a restaurant would be 3 times our price structure.
20% gratuity to fund staff/service and run glassware would be added.
Number of dedicated wine professionals needed for your event.
Deciding upon other savory accoutrements, such as cheese and charcuterie offerings which can be ordered in advance.
Understanding if we need non-alcoholic (waters or juices) in addition to the wines selected.
Our goal is to customize the wines and the experience.  No one event is exactly like another and our desire is to ensure it's a very unique, compelling experience which is engaging, elegant and absolutely delicious!
We look forward to planning an event with you soon. Call us at 704-332-9910 or email
[email protected]
for more information and reservations.