Holiday Gifting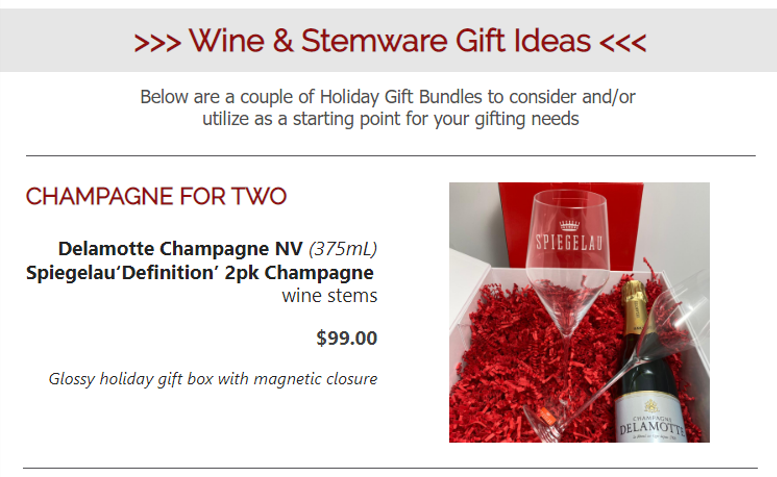 Inspired by the premise that all great celebrations should begin with bubbles. And that once you open a bottle of Champagne, you have a cause to celebrate! Say no to Champagne and say no to life!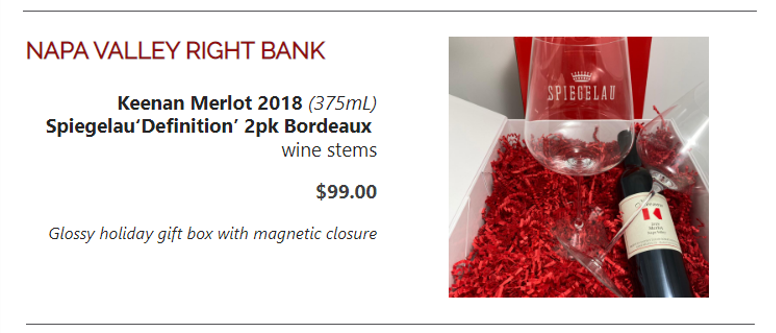 For those Right-Bank aficionados that have Napa in their heart... Michael Keenan is a classic producer of Merlot from Napa's Spring Mountain district, accompanied with two voluminous Spiegelau "Definition" Bordeaux stems. The perfect combination for a holiday sip for two.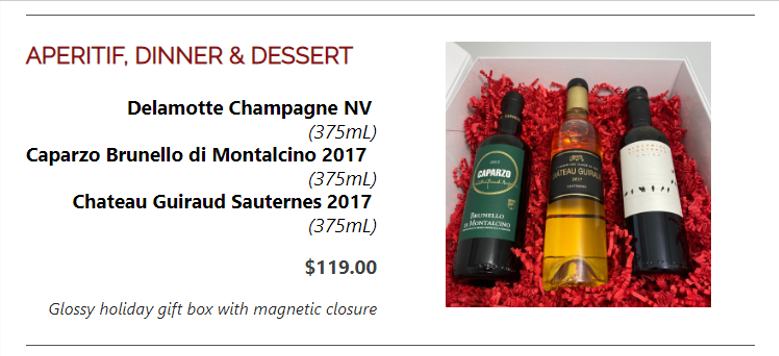 For those that are looking for the immersive wine experience at home... three-half bottles that will surely delight the aspiring sommelier in the family. Enjoy New World red from Blackbird Estate in Napa's Oak Knoll district, followed by an Old World red from Brunello stalwart, Caparzo. And if dessert in in the cards, finish with a nice example of Sauternes from Bordeaux's Chateau Guiraud.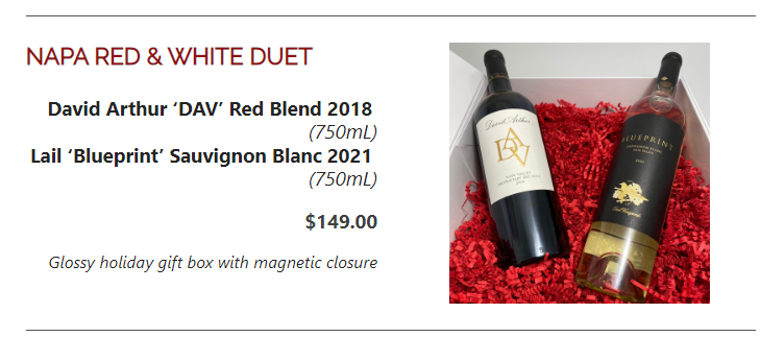 A Duet purposefully conceived for wanting to enjoy with dinner with wines of increasing gravitas from clean & crisp White to opulent, full-bodied Red... Two great Napa Valley examples from David Arthur on the acclaimed Pritchard Hill and Robin Lail's delightful Sauvignon Blanc. A Red & White set sure to please the most discerning lovers of Napa Valley wine.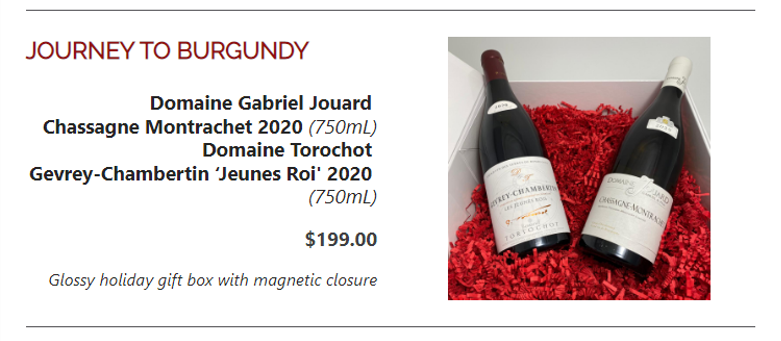 To be enjoyed by Burgundy enthusiast & collector alike... two iconic producers from two benchmark villages for Pinot Noir and Chardonnay. The set takes you to two boutique estates we visit on our annual Burgundy trip - Paul Jouard from the heralded hamlet of Chassagne-Montrachet and Chantal Tortochot from the storied village of Gevrey-Chambertin. Get your Burgundy game on!